VOTE: Green Day (2) vs. Simple Plan (15)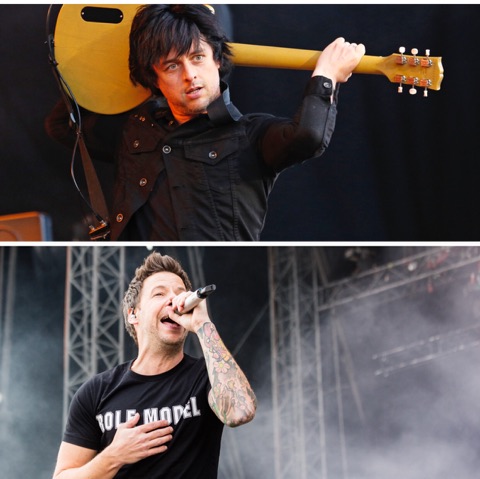 Here at the NEIU Independent, we've organized a tournament to determine which band ruled the mid-to-late 2000s, otherwise known as the MySpace Era. A generation that gravitated toward rock and its various subgenres, the mid-2000s were defined by the emergence of punk, pop punk and emo, three subgenres that experienced peak commercial success.  While rock and its subgenres no longer monopolize the airwaves, the bands that propelled punk and emo to the tops of charts possess a resiliency that keeps them near and dear to the hearts of listeners. This first round matchup is between Green Day and Simple Plan.
Green Day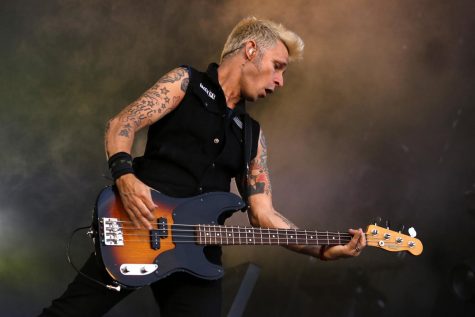 Self-described as "God's favorite band," Green Day is credited with helping popularize the punk scene in North America.
Following the commercial success of 1994's Dookie, the 2000s saw Green Day furtively mature their sound, reaching No. 1 on Billboard's Active Rock Charts with their seventh album, American Idiot. Featuring hit singles such as the eponymous "American Idiot" and the introspective "Wake Me Up When September Ends," Green Day became a cultural icon, solidifying their spot atop the rock mountain and embedding their name in the very soul of punk rock.
Simple Plan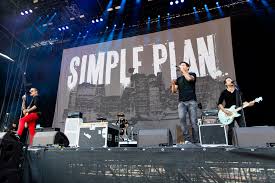 Simple Plan's debut effort No Pads, No Helmets…Just Balls is intrafamilial angst condensed in to pop punk form. Interrogating the struggles of a parental disapproval  and the teenage social realm, No Pads, No Helmets…Just Balls became an overnight sensation among teenagers and young adults alike. Peaking at No. 2 on the U.S. Catalog Charts, the Canadian rocker's debut album featured hit singles "Perfect," "I'd Do Anything" (feat. Mark Hoppus of Blink-182), "Addicted" and "I'm Just A Kid." Simple Plan followed the commercial success of No Pads, No Helmets…Just Balls with 2004's Still Not Getting Any, featuring "Crazy," "Shut Up!" and "Welcome to My Life," the latter being the band's most streamed song across digital platforms to date.

Loading ...
Enjoy this article? Vote in our other first-round matchups!
My Chemical Romance vs. Coldplay
Red Hot Chili Peppers vs. Evanescence