The Independent: Front Page
Nicole F. Anderson, News Editor
March 27, 2018
Carly Adler - Sophomore "We're starting a new Easter tradition because of my one-year-old...
Graduate student Iris Millan ran for state representative of the 4th District
March 27, 2018
Senior student's film on water pollution premieres during The One Earth Film Festival
March 14, 2018
FIST: Raising awareness for formerly incarcerated students
February 27, 2018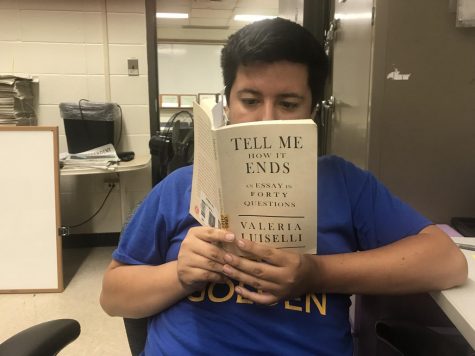 Robert Kukla, Arts & Life Editor
September 11, 2018 • No Comments
As someone who primarily reads fiction, I'm trying to get into reading more nonfiction and came to...
'ASTROWORLD': The Roller Coaster Ride of a Lifetime
September 11, 2018
Before pressing play, keep your head, hands, arms and legs inside the ride at all times. Be prepared...
Chicago music festival is pitchin'
August 30, 2018
When I was initially asked to go to Pitchfork and cover Sunday's lineup for the Independent, I was...
Nicole F. Anderson, News Editor
April 10, 2018
The NCAA Division I Men's Basketball Tournament has basketball teams all throughout the United States tearing up the court to get a spot. The annual single-elimination...
April 10, 2018
Main Campus March Madness Bars
April 3, 2018
Connect with us on Twitter