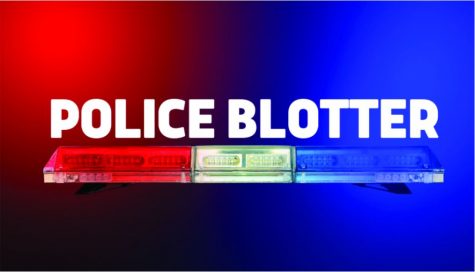 July 23, 2019
The following Incidents occurred on NEIU campus property for the dates of May 22 to July 18. 05/22 - NEIU NEIU PD assisted outside agency regarding...
Upcoming state budget decision
May 28, 2019
The NEIU Board of Trustees met in regular session to discuss the 2019 - 2020 budget on May 23. Questions were asked at this gathering, but some of...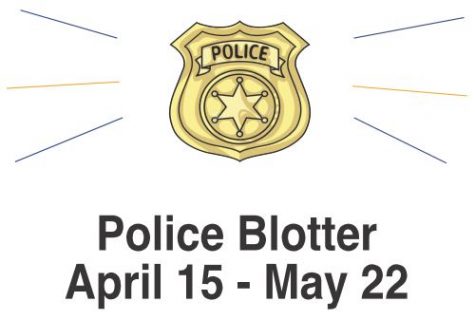 May 28, 2019
The following events happened on NEIU's campuses from April 15 - May 22, 2019: 4/15 - El Centro Student reports verbal threats made to him...
May 28, 2019
In April 2019, Lori Elaine Lightfoot (Democrat) was elected mayor of Chicago after a runoff election. Lightfoot was sworn in as mayor on May 20, 2019 at...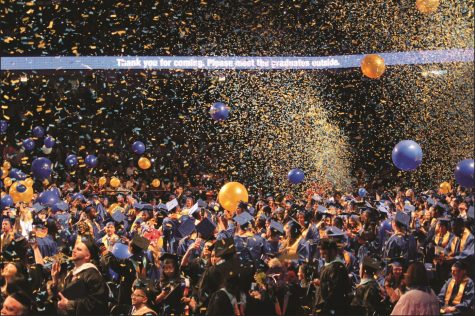 Spring commencement speaker inspires self-advocacy
May 28, 2019
Maria Woltjen gave the commencement speech at NEIU's 2019 graduation ceremony on May 6. The founder and executive director of The Young Center...
Can we work, pause and thrive for parenthood?
May 28, 2019
Many aspects of American parenthood have changed in only a few decades. However, many, if not most of our systems have not changed. Rather they have...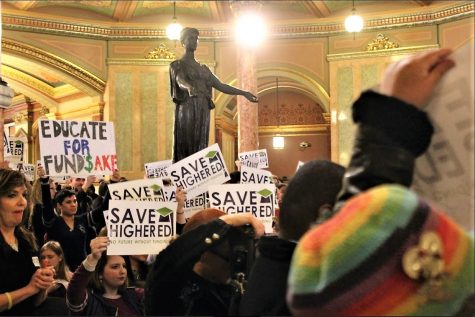 A call to action: Support higher education
May 28, 2019
As many of you know NEIU has struggled economically in recent years. Many students, including me, pick NEIU because it is local, affordable and...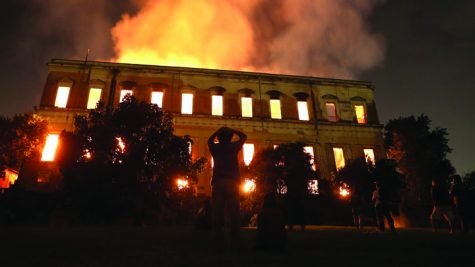 In the ashes: We need to preserve our cultural landmarks
April 23, 2019
The world has lost another important treasure. On April 15, a fire tore down a big part of Notre Dame Cathedral, located in Paris, one of the oldest and...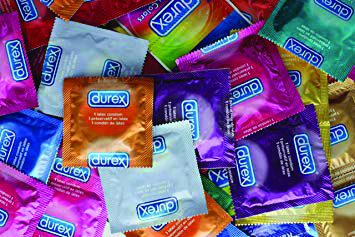 How I learned about sex: Sex Ed Matters
April 23, 2019
One day, in my 9th grade health class, my teacher had us do a condom lab. She split us into groups of four and gave each group a wooden dildo and an unlimited...
Latinas in the Media: Reclaiming Sexual Agency
April 23, 2019
Latinas: we are strong, intellectual, powerful…and trying to reclaim our sexuality in the media. The concept of an over sexualized Latina is very...
See some of the festivals we've been to this summer
August 11, 2019
August 5, 2019
Amazon's 'The Boys' irreverently asks the question "What if Superman was real and didn't much care for truth, justice and the American way?"...
August 5, 2019
Disney has once again forayed into the live-action remakes; although, this time with less emphasis on live-action. 'The Lion King' has the appearance...
The One Evil The Defenders Couldn't Conquer
August 5, 2019
You may have heard that Phase 3 of the MCU has come to a close with the release of 'Spider-Man Far From Home'. Another ending has come to Marvel as...
Marvel Cinematic Universe Phase 4 Preview
August 5, 2019
With 'Spider-Man Far From Home' officially ending Phase 3 of the MCU, Marvel announced the upcoming films of Phase 4 at Comic-Con. We will be exploring...
November 22, 2017
"On this week's episode we rip former Bears kicker Connor Barth for his missed game tying field goal on last Sunday's game, Can the Cleveland Browns go...
Students Reflect on NEIU Flag Football Season
November 14, 2017
After a competitive season, the 2017 NEIU flag football intramural concluded on Nov. 2. The third-year Honey Badgers won decisively in the championship...
October 31, 2017
I love pro-wrestling. I believe it is one of the last great pieces of performance art on stage in the world. With a love of pro-wrestling comes many skeptics...
October 23, 2017
September 27, 2017
Riding a bike in Chicago isn't for the faint of heart. There's this innate animosity that exists between cyclist and motorist – a tug of war over who...
NEIU 'Halloween Hangout' fosters community building
November 6, 2018
The Angelina Pedroso Center transformed into a scene with skeletons, mummies and bats on Oct. 25 during the "Halloween Hangout." Ominous background...
Puerto Rico needs more than prayers
September 27, 2017
Less than three weeks ago I rode out Hurricane Irma in Old San Juan, Puerto Rico, the oldest city in the United States. I planned this trip for months...
Mossadegh Initiative to fund scholarships
September 27, 2017
If you have ever been in the College of Business and Management at NEIU, you probably come across the Mossadegh Servant Leaders Hall, where many students...
From SEEDS to Trees: The New Edition of SEEDS Journal
March 10, 2015
Experienced writers and aspiring story-tellers, members of SEEDS, faculty and students, stimulated the imagination of the audience in the presentation...
September 23, 2014
"You have to venture outside your world in order to find yourself. It is good for a person to leave the comfort zone and explore different...