NEIU display for Polish Heritage Month
December 3, 2019
Northeastern Illinois University recognized Polish heritage by commemorating Polish contributions, suffering and involvement during World War II with a...
December 3, 2019
Completed all your shopping this Black Friday, Small Business Saturday and/or Cyber Monday? Or convened with old friends for Blackout Wednesday? According...
More become eligible for financial aid due to RISE Act
December 3, 2019
For those students who are not able to apply for the Free Application for Federal Student Aid (FAFSA), they are now able to do so with the Retention of...
Go green this spring semester at NEIU
November 19, 2019
This spring, NEIU is offering 60 courses across varying disciplines which focus on the issues of climate change. As climate change emerges as a hot topic...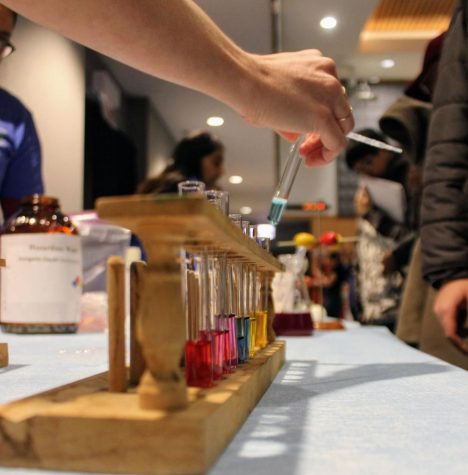 Third Annual Women in Science Conference
November 19, 2019
On Nov. 14, NEIU hosted the third annual Women in Science conference which celebrates women's contributions to the field of chemistry. Associate Professor...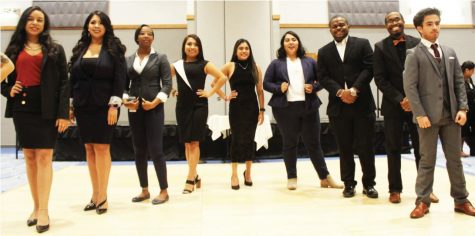 Evening of etiquette dinner and fashion show
November 19, 2019
The College of Business and Management had its 27th Annual Etiquette Gala on Saturday, Nov. 16. The black tie optional event was held to help students...
DACA under assault from Trump and the U.S. Supreme Court
November 19, 2019
The conservative-majority U.S. Supreme Court appears likely to side with the Trump administration's agenda of ending the Obama-era's Deferred Action...
Creating respect for natural hair
December 3, 2019
On Nov. 14, Timothy Mays collaborated with NEIU sociology students to plan an event titled "Her Hair Is Her Crown," a discussion event which called...
December 3, 2019
We have come to the finish line, graduates. After the stress of deadlines, assignments, staying up late and toiling in the library for endless hours, the...
Hunger and Homelessness Awareness Week
December 3, 2019
NEIU participated in its annual National Hunger and Homelessness Awareness Week on Nov. 18 through Nov. 23. While the annual tradition was held, assistant...
A classic tradition at our campus
December 3, 2019
For the last 22 years, the Ruth Page Civic Ballet has performed E.T.A Hoffman's "The Nutcracker" in NEIU's auditorium, where dancers of all ages...
Green Conservation Group prepares to strike
December 3, 2019
Students from the Green Conservation Group alongside youth from Sunrise Movement Chicago organized an Art Build on NEIU's campus just before Thanksgiving...
December 3, 2019
The earliest record of the term "Blackout Wednesday" surfaced on the internet back in 2014 and most millennials that have been of legal drinking age...
America's desensitization to mass shootings
December 3, 2019
The United States of America has become immune to the impact of mass shootings.  Long gone are the days of extended press coverage following the indiscriminate...
December 3, 2019
As students, we have all taken part in a collective sigh of exasperation when the teacher announces an upcoming group project. More often than not, an...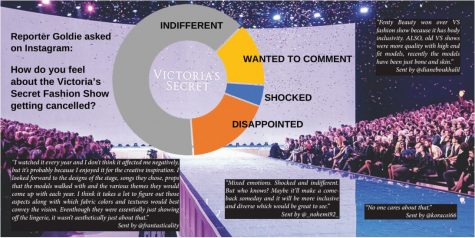 No Angels here: Victoria's Secret is out
December 3, 2019
You might have heard of the famous Victoria's Secret that is televised annually, with past performances by artists such as Taylor Swift, The Weeknd,...

The era of vanity, insecurity and narcissism
November 19, 2019
Social media has infected our view of social interaction.  On one hand, we are indefinitely connected to one another, essentially living online without...
November 19, 2019
Whether I am at work, bumping into neighbors, getting to know my classmates or even just watching TV, I have noticed that Spanish seems to be a common...
November 19, 2019
The next time you are in a crowded public setting, try this experiment: Stop walking and stand still with your gaze studiously fixed on one point in the...
BREAKING: White Sox miss out on Hamels, Wheeler
December 4, 2019
Two days ago, there was speculation that the Chicago White Sox were interested in adding two free agent starting pitchers.  On Wednesday, the White Sox...
December 3, 2019
Former Blackhawks' winger Marian Hossa will be eligible for the Hall of Fame consideration beginning in 2020, according to Pierre LeBrun of The Sports...
NEIU's boxing club packs a punch
December 3, 2019
Sophomore Phillip Noffz helped reinvigorate NEIU's previously dormant boxing club this past spring, offering students a safe outlet to release pent up...
WWE Survivor Series: highlights, grades and analysis
November 24, 2019
WWE returned to the Allstate Arena in Chicago, Ill., for the 32nd edition of their annual Survivor Series pay-per-view event. For the first time in history,...
WWE Survivor Series predictions
November 21, 2019
WWE returns to the Allstate Arena in Chicago, Ill., for its annual Survivor Series pay-per-view. Following the theme of brand supremacy that has dominated...
NEIU Artist Spotlight: Katharina Losacco
December 3, 2019
Northeastern Illinois University alumna Katharina Losacco is an aspiring poet unafraid of projecting the frustrations of emotional trauma onto her audience....
Jojo Rabbit starts to question his world
December 3, 2019
Jojo Rabbit is the comedic and dramatic story of a timid and lonely ten year old Aryan boy Jojo, played by Roman Griffin Davis, whose only friends are...
The Demi-God Tour brings the bass to Bottom Lounge
December 3, 2019
Boise, Idaho native DJ Kai Wachi obliterated Bottom Lounge in Chicago Friday, Nov. 22. With support from local artists Bass-iLL, Smokahauntas and Montreal...
HELLYEAH, 'The Celebration of the Life of Vinnie Paul' review
December 3, 2019
HELLYEAH's "The Celebration of the Life of Vinnie Paul" tour rolled through Rockford's Apollo Theater A.C. with support from Fort Lauderdale's...
Dirty Honey talks sweet chart-topping success
December 3, 2019
Los Angeles rock quartet Dirty Honey is trailblazing an uncharted path to the top of the charts. Along theway, their uncompromising brand of rock has injected...
'I was raised on the internet' reflects on the effects the internet has on today's society
October 9, 2018
Our world as we know it is dominated by the World Wide Web. The lives of many people in the 21st century were profoundly formed and informed by the Internet...
February 20, 2013
Assistant Professor of Graphic Design at NEIU, Vida Sacic, is the curator of a group show consisting of work by graphic designers created for...
Junk and Light Capture Social Decay and Renewal
February 20, 2013
What happens when you mix recycling, art, and shadow puppets? Decadence Dance! Decadence Dance is the latest art exhibit by Emmanuel, or...
February 7, 2013
- [post-date] - Take a break from the negative news of the world by walking through 'Breaking Hours,' Zeenat Ismail's Senior Art...
February 7, 2013
- [post-date] - 'Untrusted Connections,' the Senior Art show by NEIU student Carrie Sill explores the darker side of the human experience....
Eight Criminally Underrated Bands You Need To Hear
November 19, 2019
STARSET Some might argue that STARSET isn't underrated at all considering that they've had two Billboard top-five hits and six top-20 singles....
Royal Coda strikes a chord with "Compassion"
November 19, 2019
"Because we have compassion, happiness is no longer hard to find."  Piggybacking off a common theme promoted by vocalist Kurt Travis and lead guitarist...
Otherwise, 'Defy' album review
November 15, 2019
"Defy" marks the evolution of Las Vegas hard rockers Otherwise from a true blue rock quartet to a multidimensional act. "Defy," Otherwise's fifth...
Men In Black International Review
July 23, 2019
Abbey and Chuck went to a press screening of Men in Black International (MIBI). Rather than do a normal review they decided to have a conversation. This...
July 23, 2019
For the first time in Spring Awakening history, the venue was held at Poplar Creek in Hoffman Estates. The walk from the parking garage was long, but it...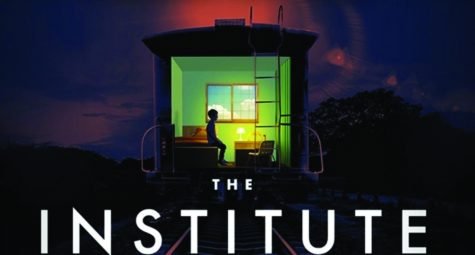 November 5, 2019
Stephen King's new book, "The Institute," tells the story of Luke, a 12-year-old boy who is kidnapped and brought to a facility, the Institute, because...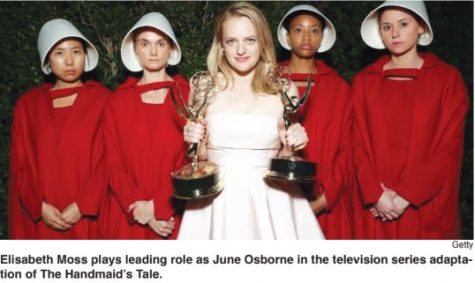 October 8, 2019
After 34 years, Margaret Atwood answers the many questions left by one of her most famous books, "The Handmaid's Tale," in her newest work. "The...
Moxie by Jennifer Mathieu: a feminist anthem for young readers
April 18, 2019
Moxie tells the story of Vivian, a high school sophomore, who is tired of the sexist behavior from her high school's  football team and the school officials...
Five Love Stories That Don't Suck
February 14, 2019
In spirit of Valentine's Day, here are five love stories with more substance than just being a fluffy romance or a hot and steamy story. In other...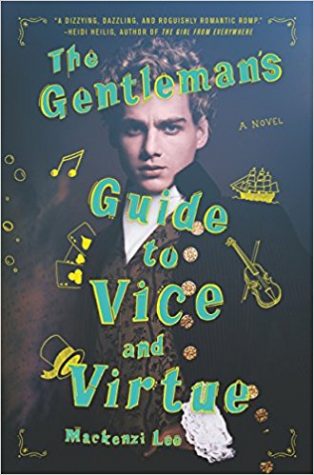 The Book Nook: 'The Gentleman's Guide To Vice and Virtue' by Mackenzi Lee
November 6, 2018
I knew this book was going to be a new favorite when within 50 pages I encountered LGBTQ+, Feminism, Race and Disability representation. To me, an author...
Jazz Musician Chloe Feoranzo Gives Beautiful Performance
March 26, 2019
Chloe Feoranzo, a popular jazz musician, has returned to grace the NEIU's Jewel Box stage with her beautiful clarinet. This is her second time...
NEIU Math Department Holds Pi Day Celebration
March 26, 2019
Pi (Greek letter "π") is the symbol used in mathematics to represent a constant — the ratio of the circumference of a circle to its diameter...
November 14, 2017
The Harambee Celebration that took place at the Angelina Pedroso Center on Oct. 25 was a celebration of African Diaspora's culture and life. The event...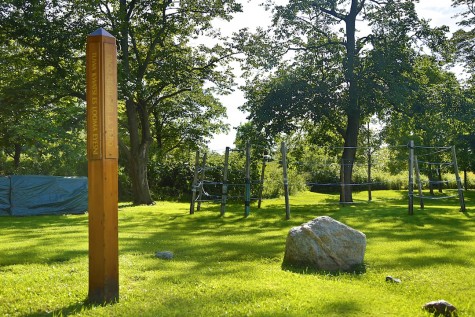 September 9, 2014
There is a little known area on campus—a small field between the P.E. complex and the WTTW building where a curious collection of artifacts and structures...
Service Day Improves Children's Quality of Learning
October 17, 2012
Service Day was initiated by the Student Leadership Development (SLD) office of Northeastern Illinois University (NEIU) to increase civic engagement...
November 19, 2019
Finneas is an upcoming artist who has spent most of his career behind the booth. He just released his first EP titled "Blood Harmony" on Oct. 4. His...
November 19, 2019
"Rhythm + Flow," Netflix's first music competition, made its debut on Oct. 9. With appearances from famous artists like Snoop Dogg, Fat Joe, Quavo...
'Maleficent: Mistress of Evil" review
November 5, 2019
Out comes the horn
'The Dark Crystal: Age of Resistance' review
October 22, 2019
"The Dark Crystal: Age of Resistance" is a prequel series to Jim Henson's 1982 cult favorite film "The Dark Crystal". It is a truly ambitious...
October 22, 2019
Six years after the finale of one of the most critically acclaimed TV shows "Breaking Bad," showrunner Vince Gilligan pairs with Netflix to tell the...
October 8, 2019
"Darksiders III"(DS3), developed by THQ Nordic, is a throwback to AA games of yore. It ranks somewhere between the AAA titles gamers have come to expect...
'Last of Us Part II' gets a release date
September 30, 2019
February 21, 2020. That will be the day one of the most beloved games in history gets its sequel, "The Last of Us Part II"(LOU2). Developer Naughty...
Powerful storytelling in gaming
September 24, 2019
The last few games I've played had disappointing narratives. I had to ask myself if I was being too hard on videogame storylines? Though there is a place...
Gears of War 5 campaign review
September 24, 2019
Gears of War 5 (GOW5), developed by The Coalition, is the first party exclusive that Xbox and their streaming service Game Pass needed to compete with...
September 24, 2019
'Days Gone,' a PlayStation exclusive developed by SIE Bend Studio, is a perfectly adequate gaming experience that could have been so much more. It...