How a high school artist uses music during social distancing
March 31, 2020
Like the rest of his classmates, Connor Byrne saw his first year at Oak Park River Forest High School cut short by the COVID-19 pandemic. However, rather...
WATCH: Doja Cat's '70s psychedelic disco dream "Say So," plus check out her latest effort 'Hot Pink'
March 30, 2020
Society has entered the era of the quarantine as those living through the COVID-19 pandemic are living through an unfortunate-yet-historic moment in world...
INTERVIEW: Defoe discusses debut album, mental health
March 9, 2020
It's been a little over eight months since up-and-coming artist Defoe released her debut effort Too Soon to Cry, a 10-song collection that lulls listeners...
INTERVIEW: Silverstein talks 'A Beautiful Place to Drown,' 20-year evolution
March 9, 2020
Update: Silverstein, Four Year Strong and I, The Mighty postponed their tour amid concerns surrounding coronavirus COVID-19 At the turn of the millennium,...
INTERVIEW | Four Year Strong talks Brain Pain, upcoming tour
February 28, 2020
Following a five-year hiatus from music production, anthemic punk rockers Four Year Strong returned energized, rejuvenated and ready to take the pop punk...
NEIU provides update regarding Spring 2020 Commencement
March 31, 2020
On March 20, Northeastern Illinois University notified students via email that the commencement ceremonies scheduled for May 4 were canceled due to concerns...
Creating respect for natural hair
December 3, 2019
On Nov. 14, Timothy Mays collaborated with NEIU sociology students to plan an event titled "Her Hair Is Her Crown," a discussion event which called...
December 3, 2019
We have come to the finish line, graduates. After the stress of deadlines, assignments, staying up late and toiling in the library for endless hours, the...
Hunger and Homelessness Awareness Week
December 3, 2019
NEIU participated in its annual National Hunger and Homelessness Awareness Week on Nov. 18 through Nov. 23. While the annual tradition was held, assistant...
A classic tradition at our campus
December 3, 2019
For the last 22 years, the Ruth Page Civic Ballet has performed E.T.A Hoffman's "The Nutcracker" in NEIU's auditorium, where dancers of all ages...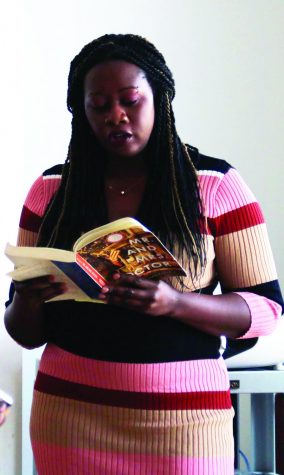 The 82: A reading by Julie Iromuanya
February 25, 2020
Novelist Julie Iromuanya read some of her work during the "82" event that took place on Thurs., Feb. 20 in the Pedroso Center. Coordinator Amanda Goldblatt...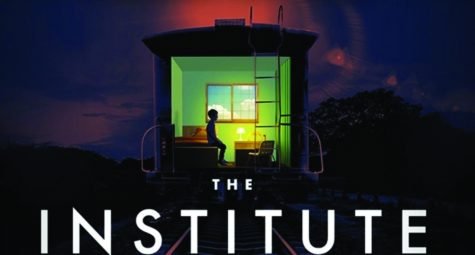 November 5, 2019
Stephen King's new book, "The Institute," tells the story of Luke, a 12-year-old boy who is kidnapped and brought to a facility, the Institute, because...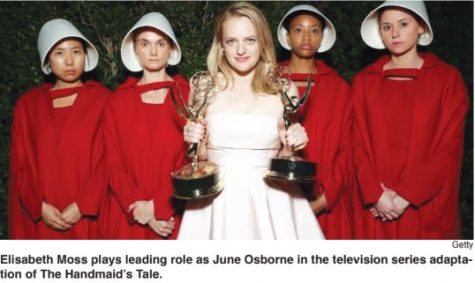 October 8, 2019
After 34 years, Margaret Atwood answers the many questions left by one of her most famous books, "The Handmaid's Tale," in her newest work. "The...
Moxie by Jennifer Mathieu: a feminist anthem for young readers
April 18, 2019
Moxie tells the story of Vivian, a high school sophomore, who is tired of the sexist behavior from her high school's  football team and the school officials...
Margie Criner's sculptures explore nostalgia, secrecy
February 25, 2020
Through the end of February, the NEIU Fine Arts Gallery will display "Hide & Seek," a compilation of sculptor Margie Criner's fondest and most...
Fine Arts gallery displays Marina Kuchinski's 'Unbecoming Animals'
January 28, 2020
"They live with us, but they're not us," says visual artist Marina Kuchinski, who will be exhibiting her show, "Unbecoming Animals," at the...
'I was raised on the internet' reflects on the effects the internet has on today's society
October 9, 2018
Our world as we know it is dominated by the World Wide Web. The lives of many people in the 21st century were profoundly formed and informed by the Internet...
February 20, 2013
Assistant Professor of Graphic Design at NEIU, Vida Sacic, is the curator of a group show consisting of work by graphic designers created for...
Junk and Light Capture Social Decay and Renewal
February 20, 2013
What happens when you mix recycling, art, and shadow puppets? Decadence Dance! Decadence Dance is the latest art exhibit by Emmanuel, or...
"Don't F**k With Cats: Hunting An Internet Killer" recap and review
December 30, 2019
"Don't F**k With Cats: Hunting An Internet Killer," Netflix's three-part docuseries that narrates the harrowing devolution of Canadian killer Luka Magnotta,...
November 19, 2019
Finneas is an upcoming artist who has spent most of his career behind the booth. He just released his first EP titled "Blood Harmony" on Oct. 4. His...
November 19, 2019
"Rhythm + Flow," Netflix's first music competition, made its debut on Oct. 9. With appearances from famous artists like Snoop Dogg, Fat Joe, Quavo...
'Maleficent: Mistress of Evil" review
November 5, 2019
Out comes the horn
'The Dark Crystal: Age of Resistance' review
October 22, 2019
"The Dark Crystal: Age of Resistance" is a prequel series to Jim Henson's 1982 cult favorite film "The Dark Crystal". It is a truly ambitious...