Nicole F. Anderson, News and Co-Managing Editor
April 27, 2019
At the end of 2018, there was a swastika drawn on a door in the Ronald Williams Library, just a few weeks after the synagogue shootings in Pittsburgh that left 11 dead. NEIU...
Computer science panel succeeds without a glitch
April 27, 2019
In the 28th annual alumni panel, former computer science (CS) students came back to share their experiences...
HIV/AIDS: the epidemic is far from over
April 27, 2019
The human immunodeficiency virus (HIV) and acquired immunodeficiency virus (AIDS) claims lives...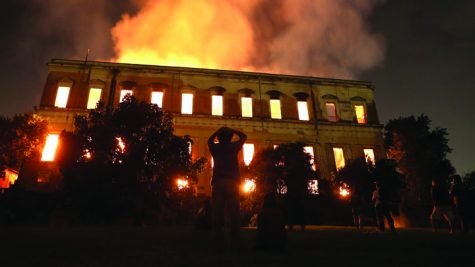 April 23, 2019
The world has lost another important treasure. On April 15, a fire tore down a big part of Notre Dame Cathedral, located in Paris, one of the oldest and most famous constructions...
How I learned about sex: Sex Ed Matters
April 23, 2019
One day, in my 9th grade health class, my teacher had us do a condom lab. She split us into groups of...
Latinas in the Media: Reclaiming Sexual Agency
April 23, 2019
Latinas: we are strong, intellectual, powerful…and trying to reclaim our sexuality in the media. The...
The Independent Vol. 38, Is. 11

Golden Perspective: Is the NFL Rigged?
February 12, 2019
IN MEMORIAM: DAME LIBBY KOMAIKO 1949-2019
February 5, 2019
"They say that every dancer dies twice: once when they stop dancing and once when they leave this world,"said Richard J. Helldobler, former Provost and former Interim NEIU President. 
Golden Perspectives: Was 'Birdbox' A Good Movie?
January 22, 2019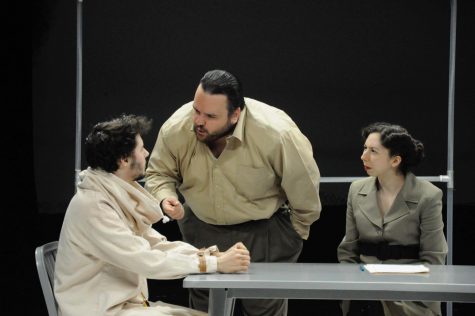 Nicole F. Anderson, News and Co-Managing Editor
May 7, 2019 • No Comments
Bright lights. Eardrum shattering loud bangs. Haunting screams and murder. All of that and a bag of purchased...
Moxie by Jennifer Mathieu: a feminist anthem for young readers
April 18, 2019
Moxie tells the story of Vivian, a high school sophomore, who is tired of the sexist behavior from her...
New Stage Center Play: The Pillowman Opens Thursday April 11
April 18, 2019
NEIU's Stage Center is currently working on a new play, "The Pillowman," which will have its opening...
Connect with us on Twitter