April 18, 2019
The Council on Accreditation and the Council on Social Work Education granted initial accreditation to Northeastern Illinois University's (NEIU) Master of Social Work (MSW)...
Police Blotter: March 23 一 31, 2019
April 18, 2019
March 23 - Home Gallery: The fire department responded to smoke coming from an NEIU-owned property and...
Google, meet NEIU: a new partnership
April 10, 2019
During this summer, future computer science students who are seniors in high school and have been admitted...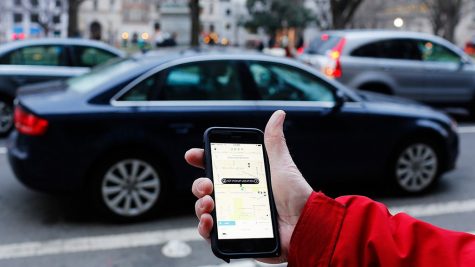 Amaris E. Rodriguez, Opinions Editor
April 16, 2019
This past week a 21-year-old college student Samantha Josephson, from the University of South Carolina, got into the wrong Uber after leaving a bar. She was found dead the...
Betsy DeVos' actions are insulting to special needs students
April 16, 2019
Last week, it was reported by many news outlets that the Department of Education, led by Secretary Betsy...
Representation of bigger bodies in Hollywood is here but is it too late for us?
April 16, 2019
Growing up in the 2000s as a thick girl was tough. Low cut jeans, midriffs and tiny two-piece swimsuits...
The Independent Vol. 38, Is. 11

Golden Perspective: Is the NFL Rigged?
February 12, 2019
IN MEMORIAM: DAME LIBBY KOMAIKO 1949-2019
February 5, 2019
"They say that every dancer dies twice: once when they stop dancing and once when they leave this world,"said Richard J. Helldobler, former Provost and former Interim NEIU President. 
Golden Perspectives: Was 'Birdbox' A Good Movie?
January 22, 2019
Connect with us on Twitter