Part II: Ten (more) bands from the 2000s still producing great music
With mainstream rock radio expanding its parameters in an attempt to recruit fans of neighboring genres, many of the artists who helped solidify rock's place in the music landscape tend to get overlooked.  However, the very same bands that many of us grew up listening to are still releasing exceptional albums, putting their full musical prowess on display. Here are 10 (more) bands from the 2000s that continue to make great music:
Alter Bridge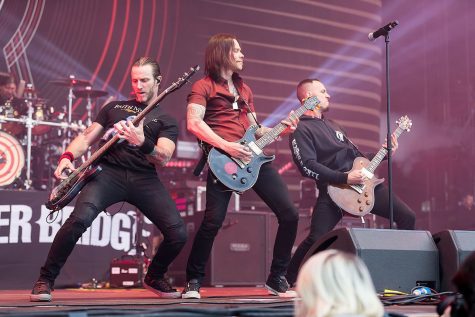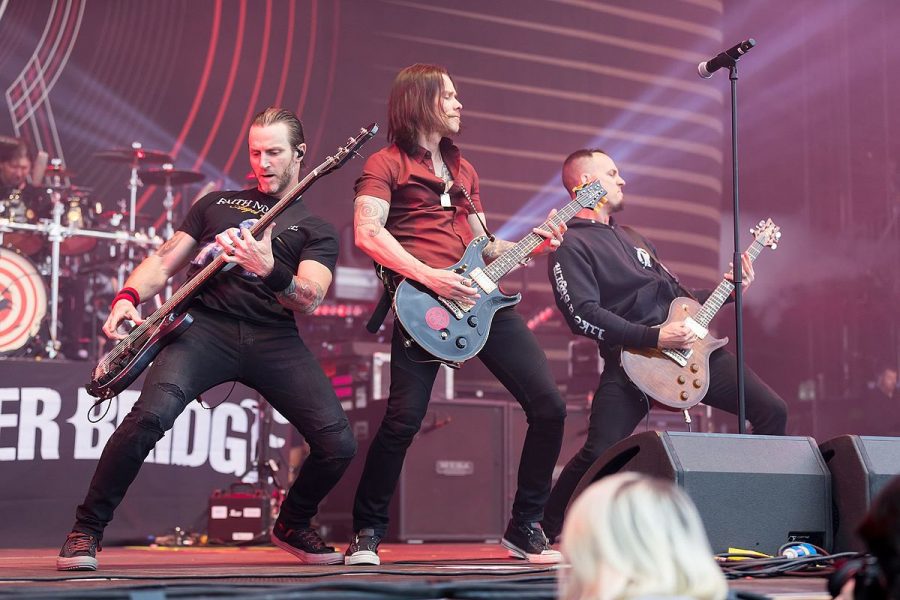 When Alter Bridge formed in 2004, they were initially perceived as a cheap imitation of Creed. Featuring three of Creed's founding members–guitarist Mark Tremonti, bassist Brian Marshall and drummer Scott Phillips–the Florida hard rockers faced an uphill battle when attempting to distinguish the Alter Bridge brand from Creed. In fact, during an interview with the NEIU Independent, Tremonti referred to Alter Bridge's effort to create their own identity as one of the biggest challenges of his professional career.
Fast forward to 2020 and Alter Bridge have emerged as a pillar of the resurgence of rock n' roll.  Sure, they might never produce an album as good as 2007's Blackbird, which featured hit singles "Rise Today" and "Blackbird," though once again, that's more a testament to the quality of Blackbird than an indictment on the band's later efforts.
2010's AB III, the band's third studio album, is an exhibition of the nuances that define rock n' roll, staggering the calamity of hard rock with contemplative power ballads. 2013's Fortress features the guitar-driven "Addicted to Pain" and "Cry of Achilles," two songs that have become staples of the Alter Bridge setlist. 2016's The Last Hero, which this author considers a relatively weak offering by Alter Bridge's elevated standards, still plays home to resounding "Show Me A Leader" and "My Champion."
Alter Bridge are currently on tour in support of their latest release, Walk the Sky. According to Tremonti, the 14-song collection serves as a natural conclusion to the spiritual uncertainty faced by vocalist Myles Kennedy a decade ago. Now offering a message of optimism, Alter Bridge's lyricism is organic, coming to fruition via real-life experiences. Standouts on Walk the Sky include "The Bitter End" and "Godspeed," the latter which details the internal dilemmas experienced by premature loss.
Disturbed

Someone once said that the entire Disturbed catalog sounds like it belongs as the soundtrack to a vampire sex party. While that idea has been a difficult one to eject from memory, Disturbed has re-emerged as the pillar of heavy metal throughout the 2010s.
While their first two releases of the decade, Asylum and The Lost Children, didn't enjoy the same commercial success as their pre-2010 effort, Disturbed rediscovered their mass appeal with the uncharacteristically pensive Immortalized. Featuring the tranquil "The Light" and their chart-topping interpretation of Simon and Garfunkel's "The Sound of Silence," Disturbed essentially monopolized the airwaves a full 15 years after the release of their debut album, The Sickness. 2018 was just as kind to Disturbed, as the two-time Grammy Winners reached No. 1 on rock radio with the inspirational title track from 2018's Are You Ready. Other standouts from this decade include "No More" and "Immortalized."
[Enjoying this article? Read part one here!]
The Foo Fighters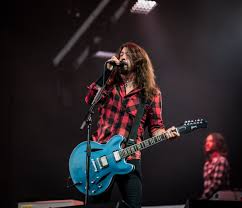 From the ashes of premature death rose the Dave Grohl-led Foo Fighters, who have become a staple of the hard rock scene for the past 25 years. While the Seattle hard rockers are primarily known for hits such as "Best of You," "Everlong," and "The Pretender," the 2010s saw the Foo Fighters produce some of their best work, including "Walk" off of 2011's Wasting Light and "Run" from 2017's Concrete and Gold. Harnessing the ability to fluctuate between energetic anthems and pensive epics, the Foo Fighters catalog is consistent throughout. No, the 2010s weren't as productive or commercially successful as the preceding decades, but the Foo Fighters continue to produce premier rock music as they enter their fourth decade as a group.
Godsmack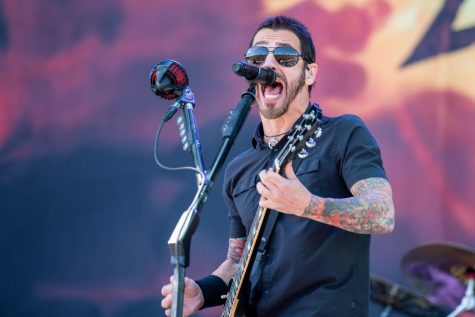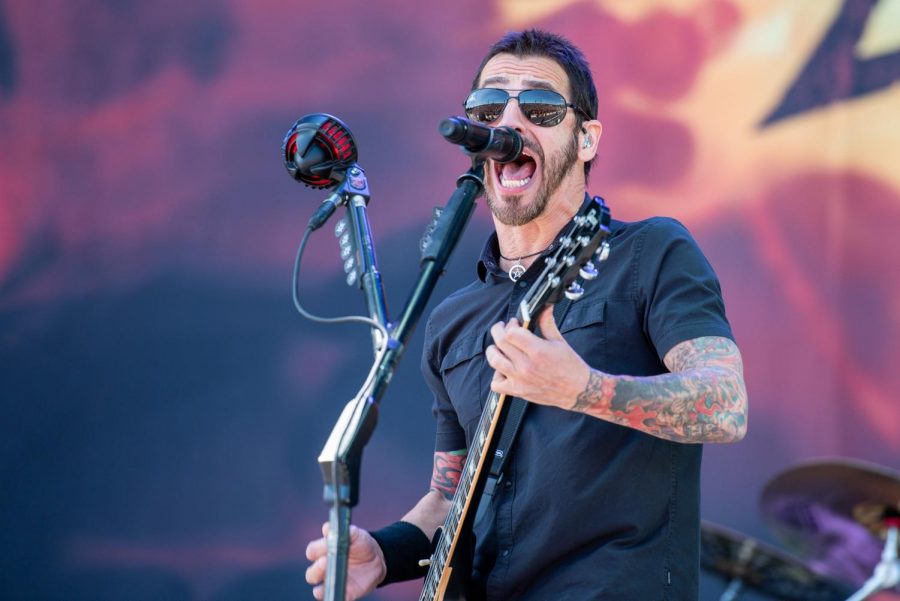 Godsmack's ability and willingness to refine their sound to stay consistent with modern rock trends is commendable. While Godsmack broke through thanks to Sully Erna's endearingly angry growls and guitarist Tony Rambola's aggressive riffs, the band took a lighter approach for 2018's When Legends Rise. Featuring hit singles such as "When Legends Rise," "Bulletproof" and "Under Your Scars," the entire album feels like one extended hard rock epic. 
"Under Your Scars" is a particularly fascinating deviation away from Godsmack's traditional sound. Operating as serenity condensed into a four-minute song, Erna's multidimensional talents are on full display. Of course, that's not to suggest that Godsmack abandoned their brash interpretation of hard rock. "Eye of the Storm" epitomizes classic Godsmack while 2010's "Cryin' Like A B****" exhibits Godsmack's trademark confrontational demeanor.
20 years after releasing their namesake debut, Godsmack has accomplished the rare feat of sublimating their sound, leading to arguably their best album to date.
Three Days Grace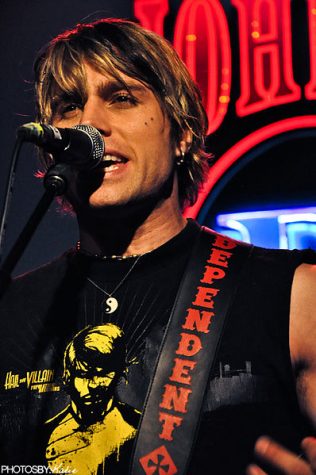 With former vocalist Adam Gontier firmly entrenched Saint Asonia, many fans left the Matt Walst-fronted rendition of Three Days Grace for dead. However, those unwilling to entertain Three Days Grace's new direction and sound are neglecting fantastic additions to the Three Days Grace collection. 
While this author personally prefers Gontier's raspy vocals to Walst's relatively softer output, Three Days Grace hasn't missed a beat since the former departed seven years ago. Reintroducing themselves with 2015's Human, the heavily distorted "Human Race" is arguably the most underrated song across the 3DG discography. "I Am Machine " and 2018's "Right Left Wrong " expertly represent the band's maturation into the artists they are today. Most importantly, however, guitarist Barry Stock continues to be one of the most underappreciated riff specialists in rock today.
Coheed and Cambria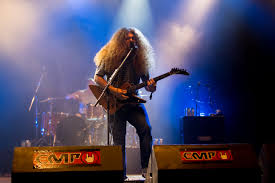 Driven by guitarist/vocalist Claudio Sanchez and guitarist Travis Stever, Coheed and Cambria's thematic rock continues to fascinate listeners as they enter their third decade. While their first two efforts of the 2010s might have been too conceptualized, the New York rockers hit the nail on the head with 2018's Unheavenly Creatures, offering an introspective interpretation of their own fantastical brand.
While their fantasy-driven themes are tethered to "The Amory Wars" comic series, Coheed almost appeared to borrow intergalactic principles to boost their most recent effort. While the title track and "The Gutter" are the clear standouts of Unheavenly Creatures, other high points include "True Ugly," "Old Flames" and "The Pavilion (A Long Way Back)."
Furthermore, it's difficult to describe how talented Sanchez and Stever are without veering into hyperbole. While known on the mainstream market as a concept act, Sanchez' ability to currently sing and execute complex riffs is scarcely rivaled. While Stever doesn't command the same attention as Sanchez, his contributions are invaluable to a live performance that operates as an adrenaline-fueled demonstration of musical prowess.
Skillet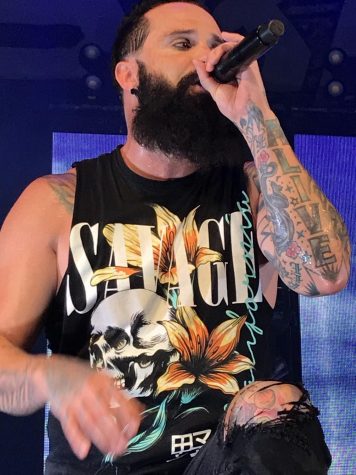 The 2010s saw Skillet add lead guitarist Seth Morrison, another candidate for rock's most underrated guitarist in music today. And while Morrisson enhances Skillet's live performances with blistering outros after each number, the band as a whole hasn't slowed down since the turn of the decade. 
2013's Rise features "Not Gonna Die," a resolute narration of determination and perseverance which has since become a staple of Skillet's setlist. 2016's Unleashed was arguably Skillet's best album to date, headlined by "The Resistance," "Feel Invincible" and the crescendoing "Back From the Dead." Finally, 2019's Legendary is another worthwhile listen, as Legendary and the steadier Victorious offer a fascinating juxtaposition that explores the full Skillet spectrum.
Slash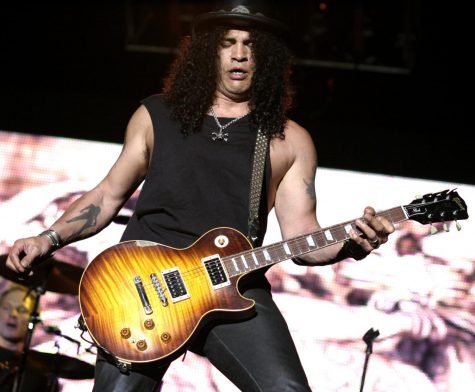 While not technically a 2000s artist, Slash returned in 2010 from an extended hiatus to produce some of the best work of his storied career. Now operating as a solo artist during his time away from Guns N' Roses, Slash's entire catalog is defined by blistering solos and intoxicating riffs, reinforcing his place among the rock elite. 2012's Apocalyptic Love was a masterclass in the complexities of rock n' roll, featuring the Spanish rock-inspired "Anastasia." 2018's Living the Dream saw the chemistry between Slash and vocalist Myles Kennedy realized, as the nostalgic "The One You Loved in Gone" is an everyday listen for even the most jaded rock fans.
Slash also released his namesake album in 2010, an album saturated with guest features. For listeners who wonder what Ozzy Osbourne, Fergie, Adam Levine, Dave Grohl, Kid Rock and M. Shadows might sound like if they collaborated with Slash, this album is a dream come true. The Lemmy Kilminster-led "Doctor Alibi" is an underrated gem off of Slash's 2010 namesake album, though this author would recommend the slower "Starlight" for first-time listeners.
Blink-182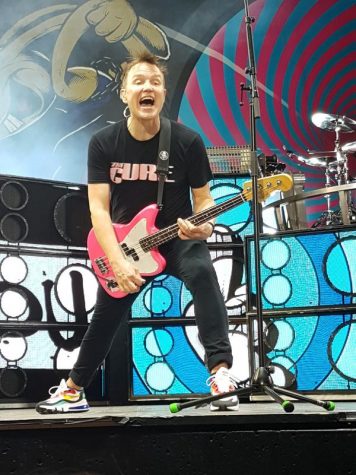 In the interest of fairness, many fans didn't believe in Blink-182's ability to survive absent of vocalist Tom DeLonge. However, while Matt Skiba hasn't exactly replaced DeLonge, he has filled in admirably, allowed Blink-182 to establish a unique identity during the 2010s.
Blink-182 ended the decade with arguably their best album since their self-titled effort in 2003. Their first release since 2017's California, Nine is an inspired offering top to bottom, staggering the buoyancy of Blink's younger days with their maturity-inspired evolution. For those lusting for Blink to return to their roots, "No Heart to Speak Of" is an impressive display of the band's maturation without diverging too far away from what made Blink the legendary punk act they've blossomed into.
311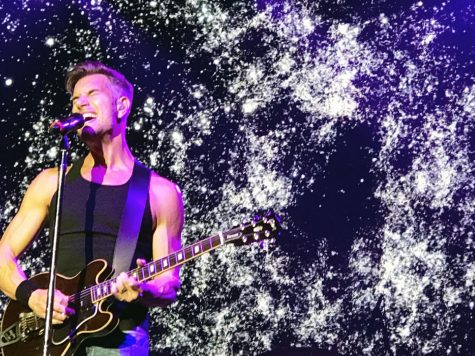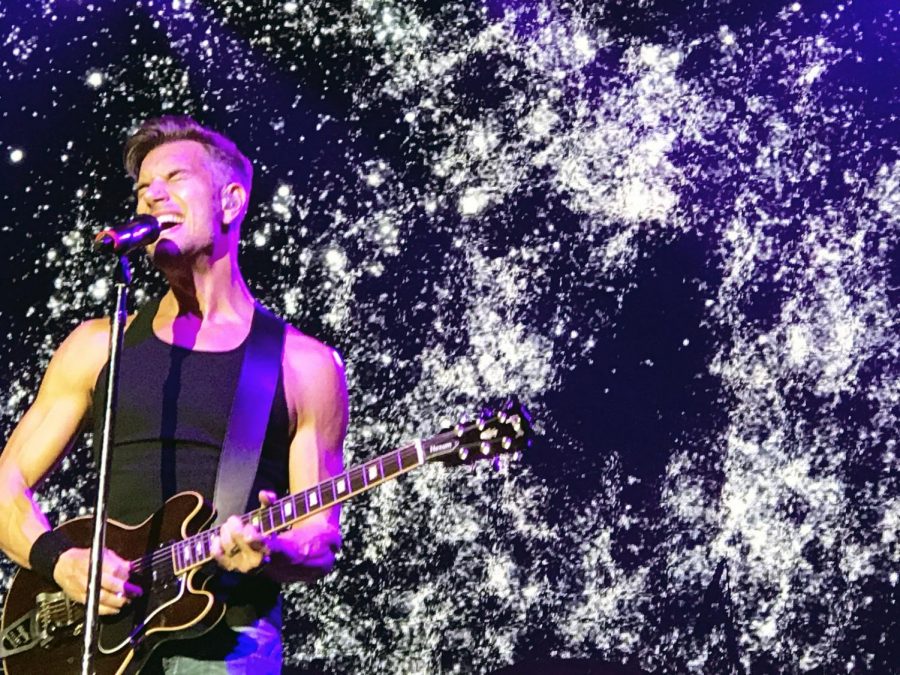 The genre-bending 311 have managed to improve over time. Once known for their airy inventiveness, 311 used the 2010s to somewhat abandon their identity as reggae rockers and explore in elements of hard, guitar-driven rock.
While 2017's Mosaic didn't experience the level of commercial success as their efforts from the 1990s, it's one of the strongest–if not the strongest–album in the 311 collection. "Perfect Mistake" masterfully fuses rapper Doug "SA" Martinez' unorthodox approach with the Nick Hexum's sunnier vocals, creating an engrossing contrast over resounding riffs. "Too Late" is a softer number featuring a cascading crescendo, played live in front of a visually stunning visual display.
Voyager, while a subjectively weaker effort, integrates the best elements of 311, as "What The?!" represents the band's quirkier side while "Crossfire" fits the rigidity of rock n' roll. While 311 continues to be a hit-or-miss project, their later efforts have featured quite a few more hits than misses.'
Enjoy this read? Explore some of our other music-related piece:
Part I: Five bands from the 2000s still producing great music
INTERVIEW: Mark Tremonti talks Walk the Sky, upcoming tour
INTERVIEW: The Red Jumpsuit Apparatus talks new EP, upcoming tour
Six up-and-coming bands you need to hear
Eight criminally underrated bands you need to hear