Goodbye Travis Truitt!
More stories from Hailey G. Boyle
More stories from Rut Ortiz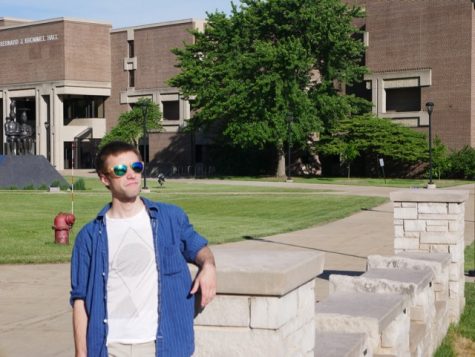 More stories from Steven Villa
Hailey: I think I speak for all of us when I say; we're going to miss you. Travis, you were the best media advisor we could have asked for. You made us at the newspaper stronger writers and pushed us to be better journalists.
Over the past two years, your advice and insight has been invaluable to the "Independent," "Seeds," "WZRD," and "Que Ondee Sola."  We all work hard to put out quality entertainment and information to the NEIU community and you made our jobs that much easier. We strive for excellence and you've helped bring that out in us.
Even though we are happy for your success and congratulate you on this new, exciting career opportunity, it's sad to see you go.
Rut: I'm writing to you today to say thank you. Thank you for the time you've spent caring about the Independent and us. Thank you for the critiques and the laughs. Thank you for the encouragement and for being you at all times.
Thank you for always being our biggest fan and the one who kept us accountable. And most of all thank you for the words of advice that you gave without ever seeming like you had to because it was your job.
This is a new transition for you and although going into the unknown is scary, there's no doubt that you'll be respected and will perform exceptionally within your new line of work.     
We'll always have "Travis" jokes, the Chicago Cubs and Paul McCartney.  
Steven: Travis, it is probably impossible to overstate my gratitude towards you for everything you have done for us. You've always been the Independent's biggest advocate. As Rut said above, "the one who kept us accountable."
Your criticism was merciless, but just. It helped keep us clear of proverbial icebergs. You helped to keep the paper moving forward. Whenever there seemed to be a snag of some kind or another, we always knew that we could trust the man next door to work with some viable options.
I won't lie Travis, this place will feel weird without you. There will be a large hole to fix in your absence. It'll be like one of those low-fat pop tarts in here for a while.
Of course, I wish you well in all of your future endeavours, but I must hasten to remind you that this is no "goodbye." We will be watching you, Travis.
Leave a Comment
About the Contributors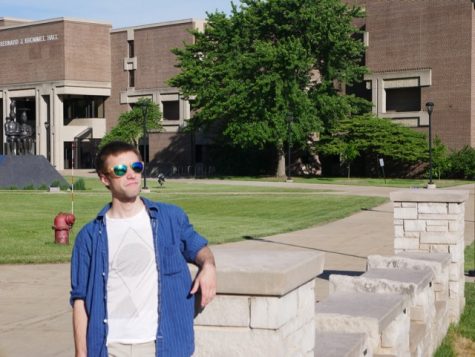 Steven Villa, News Editor