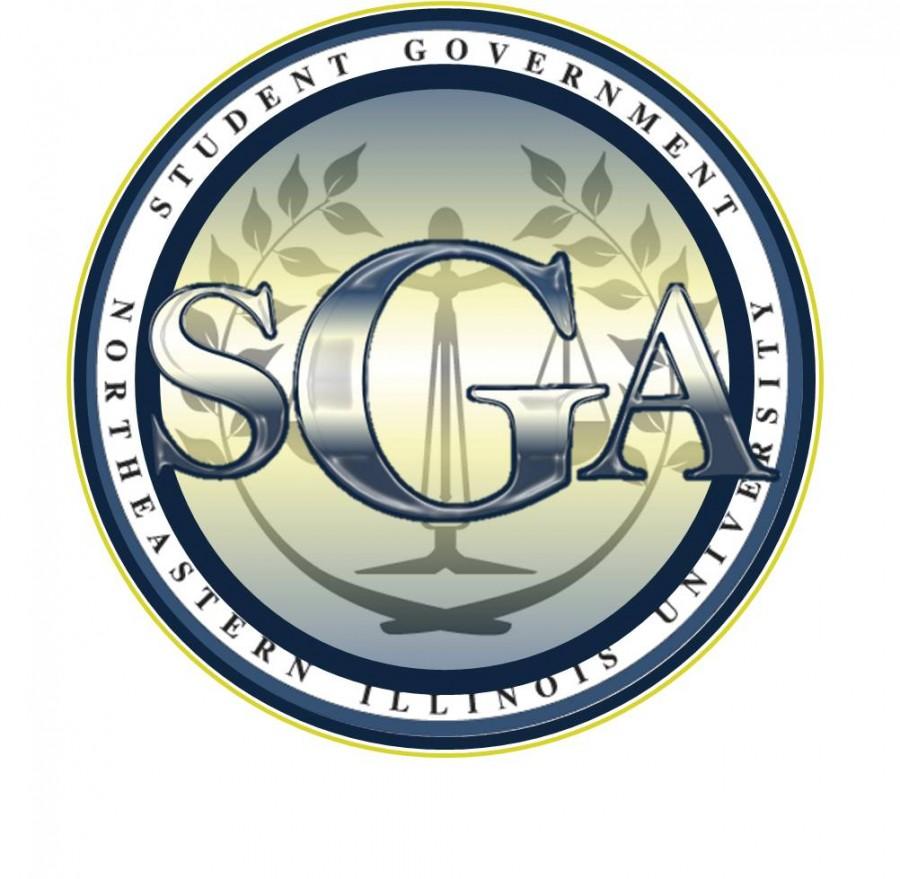 The Student Government Association (SGA) Senate kicked off its first meeting of the school year with reports from some representatives as well as from members of NEIU's administration. SGA is the student-run organization that represents the interests of students within the shared governance framework of NEIU.
SGA President Maggie Sabanagic was not in attendance on Aug. 29, 2023. The meeting was instead chaired by the SGA Vice President EJ Schumacher, who included in their report that the SGA office now stocks Naloxone in its office, a life-saving drug used to reverse the effects of opioid overdoses.
Following the vice president's report, Student Trustee Edwin Medina gave his own report. The student trustee represents the interests of students as a voting member of the NEIU Board of Trustees (BoT).
In his report, Medina said he had spoken to a student who had an issue with a professor and had reported it to the BoT. While Medina did not elaborate on the nature of the issue, he said that there was a need to draw up a document to inform students of the way to address concerns that they might have with professors.
Another concern, reported by Senator Eryn Nelken, was of students having issues with financial aid. In a statement to the Independent, VP Schumacher said SGA's Student Life committee would begin work on addressing those issues.
While SGA was not able to fill all of its committees during this meeting, due to a lack of senators at the time, some appointments were made. Senator Mikulas Koudelka and Senator Alfredo Aguilar were appointed as acting members to the Promotions & Appointments Committee, which interviews new SGA members and reviews the formation of new student organizations.
Two other committees that SGA will be forming are Academic Affairs and Student Life. According to Veronica E. Rodriguez, the Director of Student Leadership and Development who advises SGA, the Academic Affairs committee deals with issues within the classroom, including class size. The Student Life committee concerns itself with issues outside the classroom, such as the police, cafeteria hours, issues at the Nest as well as the aforementioned financial aid issues.
NEIU administrators also addressed SGA. The new chief of the NEIU Police Department, Joe Przybyla, introduced himself to SGA, as he had done in his previous appearance at the Faculty Senate on Aug. 22, 2023. Chief Przybyla also announced that NEIU Police are now issuing parking tickets at NEIU campuses. Przybyla said he had been unaware that parking had not been enforced prior to his hiring by NEIU.
"When I came here, I didn't know that it [parking] wasn't being enforced," Przybyla said.
 He also said that he was working on the formation of a Parking Ticket Appeals committee that would include at least one student, faculty member and civil service employee.
"So what would happen with that is if people get a parking ticket, and they feel it was wrong, they can appeal that ticket," he said. "It's not me, it's not anybody in the parking group that would review that we have a committee that would do that."
NEIU's Vice President for Student Affairs, Dr. Terry Mena, also addressed the SGA Senate. Dr. Mena acknowledged a number of NEIU's accomplishments. Among those was student access to the TimelyCare mental health counseling app, which the Independent previously reported on, as well as the creation of the NEIU Spirit Shop. Dr. Mena also mentioned NEIU's enrollment, stating that over 390 students had moved into the Nest at the beginning of the semester.
He also mentioned the appointment of Dr. Katrina Bell-Jordan as Interim President of NEIU. Dr. Mena said, "There could not have been anyone else with those credentials and experiences to lead our institution during this interim stage."
The SGA Senate meets biweekly on Tuesdays at 3:00 in Student Union Room 215. Meetings are open to the public.