The Craft Review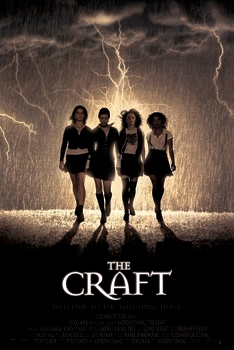 What do you get when you have a trio of high school girls, one newcomer, and magic? Well, you'll have "The Craft"!
"The Craft," released in 1996, is a film where a group of high school girls, who already were in the mists of practicing witchcraft and had some idea of magic, were trying to find a fourth member to get into their group to recreate the four corners of the earth: north, south, east and west. Nancy, the newcomer, just arrived in California, where right away she is thrusted into a strange situation with a man offering her a snake inside her house. It gets even more spooky from there. She meets and befriends the girls, and a trail of witchy and spooky events follow.
There are a lot of notable faces, the most notable being actresses  Rachel True and Neve Campbell as part of the witchy group. The main four are what makes this film a classic; all of the girls have just enough charisma that you can just watch a film about their friendship 
For people who might be interested in "The Craft," an actress who played one of the girls is  Wiccan and helped with some of the major things that are said in the film. There are also differences to point out that might pique your interest in the Wiccan arts. The magic shop concept is very real. There are several in Chicago alone and one has even opened up in the last year.
This film is rated PG -13, so things are not too bad. But fair warning — there is an attempted rape scene later on in the film, as well as a scene near the climax which involves real-life bugs, snakes, and rats, possibly in the hundreds. 
This is a wonderful film to watch around Halloween, as even though the movie doesn't feature Halloween, it has the spirit of the holiday. You can watch "The Craft" on HBO Max as well as other sites as a rental or to purchase.
Leave a Comment
About the Contributor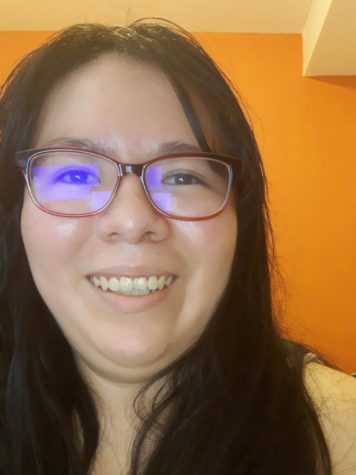 Leslie Lozada, Editor in Chief
Leslie Lozada is the Editor in Chief for The Independent, part of the social media team for the Independent as well as other roles she has done with the...