Alleluia! The Devil's Carnival review
"One by one as ordered. Flank to flank and facing forward. Hanging by the word. In chapter, verse and sentence heard"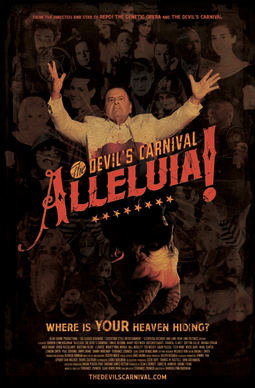 The team that created "Repo! The Genetic Opera"- also created a feature musical film involving the devil having a carnival, named conveniently enough, "Alleluia! The Devil's Carnival." The film acted as an installment in a series of films created by the team, with a short film preceding it titled, "The Devil's Carnival".
It also depicts heaven similar to the clothing and speaking style of the early golden age of Hollywood in the late 1920s and features David Hasslehoff — not as David Hasslehoff, but an interesting detail nevertheless. 
Even though "Alleluia!" was produced by the same team, the content of this film is a little bit different from "Repo!". While the overall arc of the film is about the war between heaven and hell, in the film proper, it centers around the character June and her journey throughout the time as a level seven recruit of heaven, meaning she, and her friend Cora, are working labor in heaven– which, as mentioned above, isn't all it appears to be. 
While the war between heaven and hell looms, the devil takes his time by taking part in a book reading, More specifically, imparting illuminating allusions to Aesop's Fables- to an unknown hooded figure. The title of the story, "The Filly and the Lapdog" centers around June, and her journey as she goes through the applicant process of working in heaven, with people of her level being represented as working horses, and the highest achievable rank is that of being a pet. 
While there is no need to see the short film that precedes  "Alleluia!" there are some characters and events that gain greater context from watching the preceding film, especially as the film heads towards its climax. 
As stated, there are a lot of characters in this film that might not make sense out of context, but the actors and actresses put on a good performance. For example "Jesus Christ Superstar" actor Ted Neeley plays as one of the angels that works as an announcer for, presumably, all of heaven. Tech N9ne plays as heaven's librarian, with one of his songs being a standout in the film, due in part to the rapping portion of the song.
This is a fun film to watch, but make no mistake, there are somethings that might fly over your head if you are not an avid scholar of fables, as well as of Biblical stuff. It is worth the watch however. You can find "Alleluia! The Devil's Carnival" on Amazon Prime as well as other sites as a rental.
Leave a Comment
About the Contributor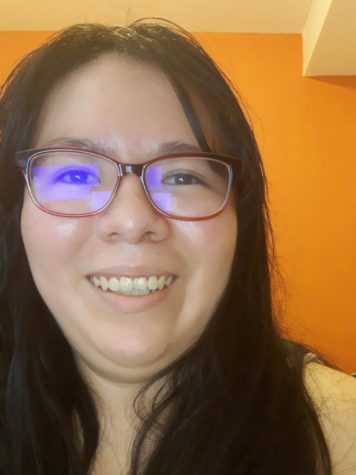 Leslie Lozada, Editor in Chief
Leslie Lozada is the Editor in Chief for The Independent, part of the social media team for the Independent as well as other roles she has done with the...