Pedroso Center's La Copa
Angelina Pedroso's Team Wins La Copa
As part of the "Latino Heritage Month" celebrations, the Angelina Pedroso Center organized one more year "La Copa", a soccer tournament open to the entire student community and the neighborhood.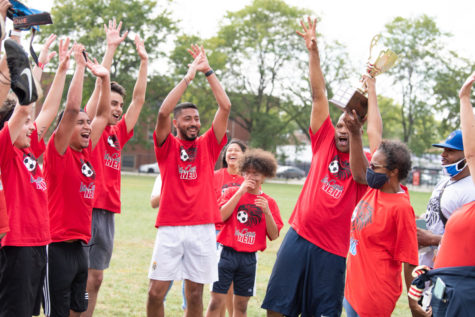 In Latin countries, soccer is more than a sport, it is not only played, it is fought for the ball, and the spectators not only see it on television or in the stadium, they live it. They raise their hands to their heads if the ball passes near the goal, and they jump with euphoria when their team scores a goal.
With that intensity, sportsmanship, and emotion, the tournament was lived among the players, and all those who form the field bands cheered on their friends and family while they sweated their shirts on the field. During the tournament, three teams contested the trophy: Green team, Blue and the Red in which the members of the Angelina Pedroso Center played.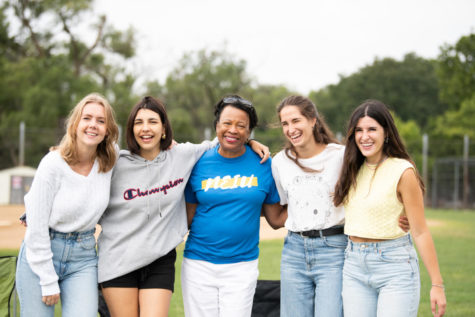 All the participants, – students, members of the university community and their families, and the Angelina Pedroso center team -, were so excited about being able to play in the tournament, that not even the idea of ​​having to get up early on a Saturday morning diminished their spirit. International students also participated and were especially happy to be able to play "fútbol" on American soil where another type of "football" is the indisputable protagonist in the sports world. Some of them, like Philip from Germany, got a pair of football boots just for the occasion.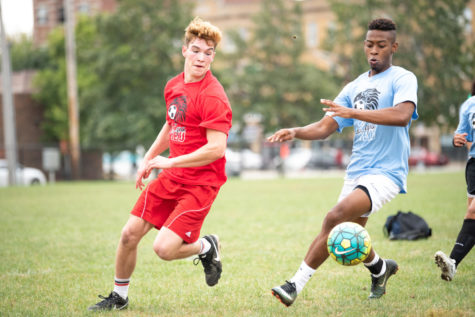 The Green team was the first to be eliminated from the tournament after being defeated by the blue team with a score of 3 – 2 on the scoreboard. The final was played between the Red Team and the Blue. It ended with a narrow victory for the Red Team by 3 – 2. After greeting the members of the Blue team with sportsmanship, the Angelina Pedroso Center team celebrated the victory by lifting the trophy amidst cheers and jumps.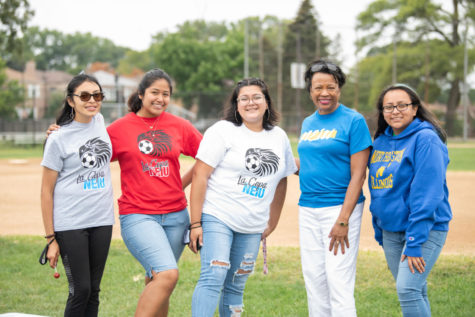 Dr. Gloria J. Gibson, President of University whose son was playing in the Red team, also shared the joy of victory raising the cup with the members of the team. Wessel Milan top scorer of the final assured that he felt very happy to be able to play again after almost two years without stepping on a football field.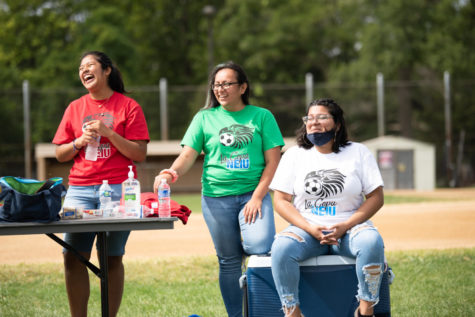 Leave a Comment