VOTE: Blink-182 (3) vs. Mayday Parade (14)
Here at the NEIU Independent, we've organized a tournament to determine which band ruled the mid-to-late 2000s, otherwise known as the MySpace Era. A generation that gravitated toward rock and its various subgenres, the mid-2000s were defined by the emergence of punk, pop punk and emo, three subgenres that experienced peak commercial success.  While rock and its subgenres no longer monopolize the airwaves, the bands that propelled punk and emo to the tops of charts possess a resiliency that keeps them near and dear to the hearts of listeners. Our second first-round matchup is between Blink-182 and Mayday Parade.
Blink-182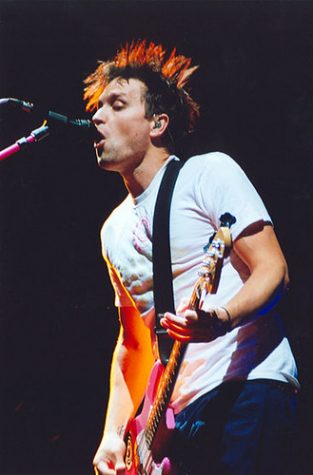 Blink-182's early 2000s efforts actually boosted their reputation as titans of the pop punk scene, which is a more a testament to the quality of the albums than an indictment on their previous efforts. Building on the commercial success of 1999's Enema of the State, 2001's Take Off Your Pants and Jacket and 2003's self-titled album–the former which became the first punk rock album to debut at No. 1 on Billboard's Mainstream Rock Charts–each offered numbers which have since become synonymous with the Blink-182 brand.
Despite an eight-year hiatus between blink-182 and 2011's Neighborhoods, songs like "First Date," "The Rock Show," "Feeling This," and "I Miss You" kept Blink-182 at the forefront of punk rock.

Loading ...
Mayday Parade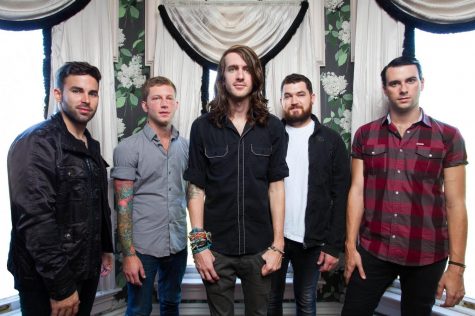 Mayday Parade burst onto the pop punk scene with their debut effort A Lesson in Romantics. Featuring "Black Cat," "Jamie All Over" and "Miserable at Best," the album expertly represents the emo era that swept through pop rock during the final third of the decade.
While Mayday Parade's sophomore effort Anywhere But Here didn't experience the same commercial success as, Valdosta–Mayday Parade's six-song acoustic EP–featured the haunting "Terrible Things," a harrowing narration of the trauma of premature loss.
Vote on our other first round matchups:
Green Day (1) vs. Simple Plan (16)