LWH: A Hall of Homophobia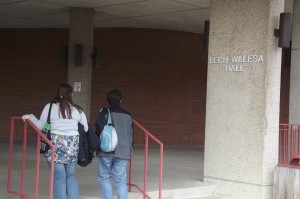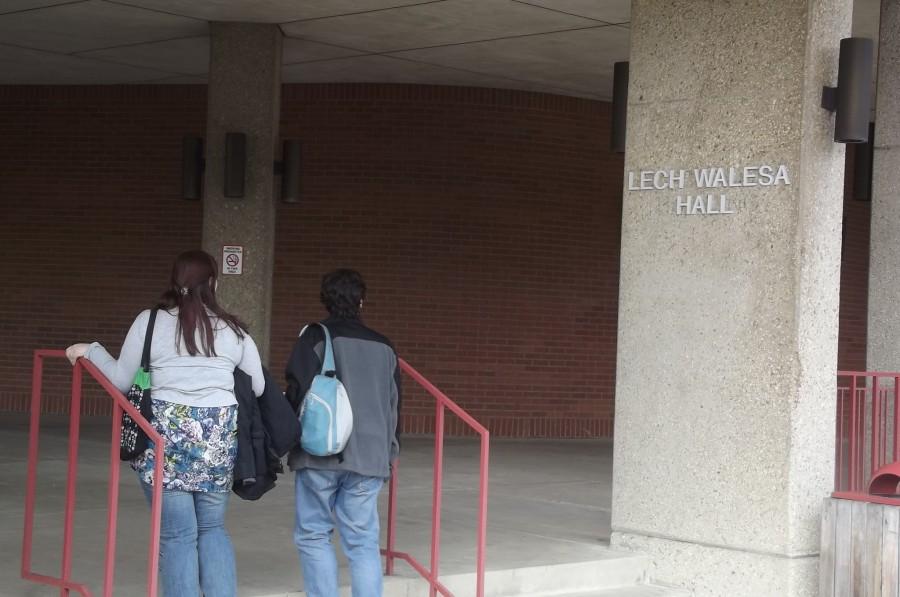 As many LGBTQ Students at Northeastern Illinois University (NEIU) rally for Lech Walesa Hall (LWH) to be reverted back to the Classroom Building, NEIU Administrators have been relatively quiet concerning anything that has to do with LWH. Other than an email from President Hahs explaining how "disappointed" she and other administrators were about his statement, and how his statement goes against the value of diversity that NEIU holds, nothing more has been said on the matter. Many students have expressed anger at the lack of action concerning LWH and many are angered about the president's ingeniune remarks.

For one person, who wished to remain anonymous, she "felt like it was a poor excuse for damage control." She then went on to explain how, for her, the email felt "cold" and "disconnected, as if [Hahs] doesn't really care about other LGBTQ folks." This student, like many, wonders when a petition will begin circulating to have the name changed.
On Thursday March 14, 2013, Chakira Hamilto joined the GLBTQA meeting to discuss LWH and how faculty members and whole departments (thumbs up to the Education Department) have begun the process of petitioning to have the name changed. Many students at the meeting were in favor of a petition and some even showed their disgust at the school's administrators for even allowing Lech Walesa to have a building named after him, despite his years of hateful comments. Some are confused as to what he has done to earn such an honor.

Dana Navaro, the Director of Public Relations, was willing to answer questions concerning the naming of the building and provided a link to the policy on "Naming Facilities and Programs." When questioned about the reasonings behind the naming of the building, she stated "We simply requested his permission to put his name on our building, and it was granted." When asked as to what he has done to earn such an honor, she replied, "Lech Walesa has been celebrated for more than 25 years for his contributions to democracy on an international level. This certainly meets the criteria set forth in 2.a. of the policy."

The policy she mentions states that a "Nominee was a distinguished person in the public life of the City of Chicago, State of Illinois, nationally or internationally, including those who have held elective or appointive office, members or employees of the University's Board of Trustees, or members or employees of the Illinois Board of Higher Education."

It's odd how there are many individuals in the world who have done much more for the world; Mahatma Gandhi, Mother Theresa, Martin Luther King Jr. etc. while retaining a clean image. Yet, the university, whose main value is "Diversity," chose to honor an individual who, during an interview in 2012, came out against Same-Sex Marriage and again in that same interview said that if his son were a homosexual he would pray for him to "step down from the wrong road." After his most recent outburst against homosexuality, Lach Walesa was facing hate crime charges but came out unscathed.