Another billionaire runs for governor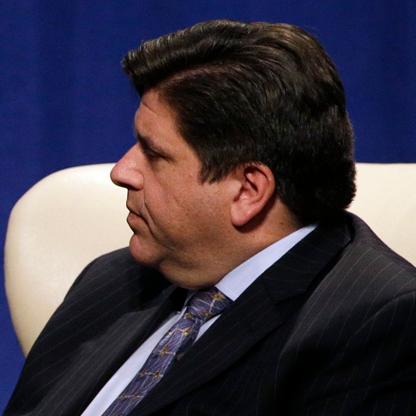 Billionaire venture capitalist Jay Robert Pritzker would like to replace the billionaire venture capitalist we already have as governor. The difference? He's a democrat. The 2018 gubernatorial election is shaping up to be a money fight.
As heir to the Hilton hotel chain, Pritzker has deep enough pockets to stand a chance with Gov. Bruce Rauner but it's because he has those deep pockets that we need to be cautious and critical of Pritzker.
During his speech announcing his bid, he proclaimed to be the progressive candidate for Illinois. He has done some impressive philanthropic work, including advocating for early childhood education, where the dollars he's donated have gone to research. He donated $100 million to Northwestern's law program last year and he also helped build the Illinois Holocaust Museum.
He has consistently backed democratic candidates such as Hillary Clinton and Barack Obama. While the differences between liberals and progressives are nuanced, they make a difference. Clinton and Obama typically fall toward the liberal side on the democratic spectrum so it begs the question, is he really a progressive?
Typically progressives are liberals-plus. A liberal is all about using taxpayer money to fund social programs and support. A progressive would do that and also work to reduce the stranglehold large institutions tend to have in several of these areas. According to the Huffington Post, an example of this would be a liberal advocating for the expansion of Low Income Home Energy Assistance Program. A progressive would also go after the energy companies who cause the problem in the first place.
In short there's no evidence to say one way or the other. Pritzker comes to the race with no experience and nothing to judge him by. But he's not alone. On the democratic side Chris Kennedy is also a businessman and son of Sen. Robert F. Kennedy. While he comes from a political family he boasts no political experience of his own.
As Americans, Illinois residents and Chicagoans we need to figure out a more discerning way to get to know our candidates. Do we take them at their word or is there a way to have them prove it with actions?
We are at a crossroads. Billionaires can keep pouring big bucks into campaign's for their candidates, but at the end of the day they need votes to win – our votes.