Blackhawks: Commander and Chief Must Be Proud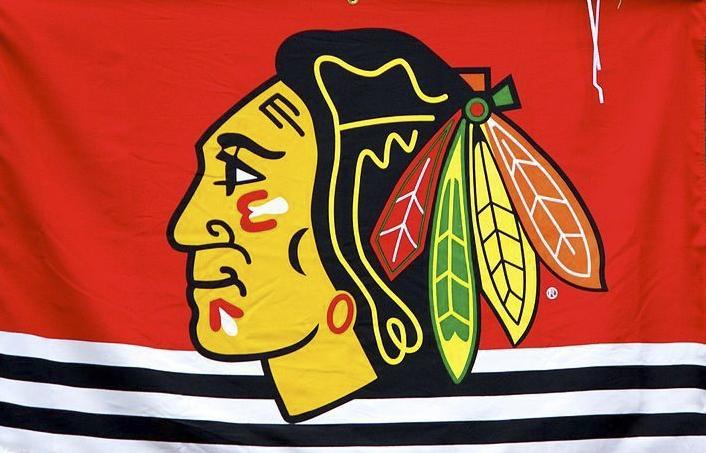 Although President Obama is from Chicago and is a self-proclaimed White Sox fan, the title-noted Commander and Chief does not refer to our President, but rather the two determining individuals and factors that led to our beloved hockey team's name. The first owner of the Chicago Blackhawks, Frederic McLaughlin, was Commander of the 333rd Machine Gun Battalion of the 86th infantry division in World War II. The division he led quickly earned the nickname "The Blackhawks" after Chief Blackhawk of the Sauk American Indian tribe.
Teams across the world of sports constantly look for mascots that strike fear into their opponents, and some say that McLaughlin got it right. But mascots can only do so much, and it is up to the team that dons the coveted jersey to exemplify what the team stands for. No one recognizes this better than the players of the Chicago Blackhawks. Much like the vehement precision of the machine gun those brave soldiers manned in WWII, or the ferocious Sauk Chief that was known for his abilities on the battlefield, the Blackhawks have fought their way into the record books as having the best start in NHL history.
The record was set on February 22 when the Blackhawks beat the San Jose Sharks 2-1 in a shootout that had hockey fans of every team around the world on their feet. The record broke the one originally held by the Anaheim Ducks in 2007, who earned points in their first sixteen games. But beating the Sharks in a shootout wasn't enough to break the goal, the following night the Blackhawks beat the Columbus Blue Jackets 1-0, making their record 15-0-3.
When asked about the record breaking team, Head Coach Joel Quenneville said, "I just think that we shouldn't be happy with where we're at. We just want to keep trying to get better."
It should also be noted that not just one record was broken, but that another important record has been tied; the record for longest point streak across two seasons of 23 games per season with the Boston Bruins in 40-41' and the 75-76' Philadelphia Flyers.
Going back to the record making game against the Sharks, It was 20-year-old rookie Brandon Saad who was elated after scoring his third goal of the season. Along with goalies Corey Crawford and Ray Emery in the net, with a .941 and .927 save percentage respectively this year, it is safe to say that Blackhawks are working as a united unit, brethren of warriors, and a team that very well may have a Stanley Cup in their near future.