Remembering Sound City and the Art of Real Music-Making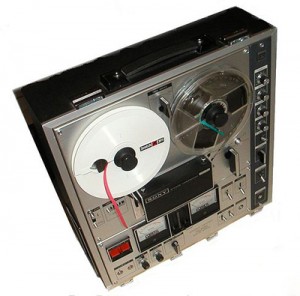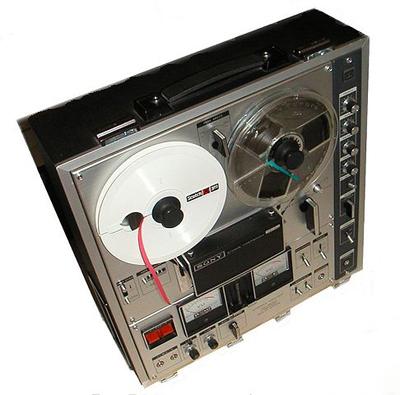 In this wonderful age of Auto-tune and Garage Band, people everywhere are making "music." Take 15-year-old Rebecca Black, for example. Her 2011 single "Friday" became a hit practically overnight, and within a week she earned about $1.4 million from iTunes downloads alone. Despite its instant popularity, "Friday" has been criticized as possibly the worst song ever written. Black has been denounced as a pawn in L.A.-based production company Ark Music Factory's scheme to turn young talent into instant stars.
Foo Fighters founder and former Nirvana drummer Dave Grohl has created a documentary intending to preserve the integrity, humanity, and hard work behind the art of real and original music production.
Released on January 18, 2013, the film Sound City centers on the dingy little recording studio of the same name. Sound City was established in 1969 in Van Nuys, Los Angeles, California. Although it didn't look like much on the outside (or on the inside), Sound City became a home for scores of young talent like Rick Springfield, most well-known for "Jessie's Girl," which was recorded at Sound City, and Stevie Nicks of Fleetwood Mac fame. In fact, Sound City was responsible for connecting Nicks and her then boyfriend and musician Lindsey Buckingham with Mick Fleetwood.
Sound City was all about helping young artists make music that would matter, last, and sound real. Of course, like any business, the studio wanted to make products that would sell. However, their first priority and commitment was to quality and creativity. Sound City was also a training ground for producers, sound techs, and, of course, musicians. Producers and sound techs engaged musicians with honest advice and bold suggestions that in the end made for better music.
What really put Sound City on the map, though, was the magic of its custom, handmade analog mixing soundboard, the Neve 8028 Console. In an interview with Nancy Miller of Los Angeles Magazine, Grohl explains that Neve recording consoles were known for "giving music a warm sound that was good for rock 'n' roll." The best, and most frustrating thing (for musicians, at least) about Neves is that they "can't make a bad band sound better. There are no shortcuts or digital manipulations. When Tom Petty recorded Damn the Torpedoes, the band played "Refugee" more than 100 times because they wanted the perfect take. It had to be real."
Unfortunately, once the 1980's hit, the sound, format, and production of music drastically changed, and Sound City could not keep up. Their old-school, slow recording system could not compete with the new sound of digital synthesizers and drum machines, and the speed of new recording technology. Shiny CDs of polycarbonate plastic replaced black vinyl records. Patience was no longer a requirement to produce good music. Machines did the legwork. By the end of the '80's, Sound City was almost dead.
Then along came Nirvana.
In May and June 1991, Kurt Cobain, Dave Grohl, and Krist Novoselic spent about 16 days at Sound City recording their second album, Nevermind. Nirvana chose Sound City because it was affordable and had a Neve 8028 Console. Nevermind was a huge success, making it to number one on the Billboard charts in January 1992. The album revived commercial demand for that raw, imperfect, and organic sound that had disappeared during the digital revolution of the '80's. Sound City was saved.
In 2011, Sound City officially closed its doors, but its story and legacy live on in Grohl's poignant documentary and subsequent soundtrack "Real to Reel," featuring Paul McCartney, Rick Springfield, Stevie Nicks, and Trent Reznor, to name a few. Both the Sound City DVD and soundtrack will be released March 11.