Fantasy basketball updates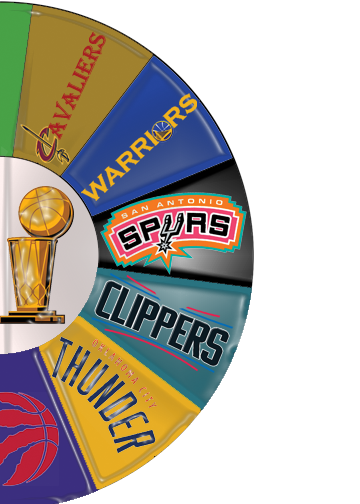 Specialty Players
This week for fantasy basketball, we're focusing on players who don't have the ability to stuff the stat sheet, but can help you win your match-up, by being a specialty type player. These players are mostly valuable in head-to-head category leagues, with our focus being on steals, blocks and free throw percentages, stat lines that are often overlooked.
Note that the players listed could be added through the free agency pool in most ESPN, CBS Sports and Yahoo leagues.
Steals:
Thabo Sefolosha (Atlanta Hawks)
Former Chicago Bulls forward Thabo Sefolosha has settled into his role with the Hawks over the past few seasons. He's a player that doesn't fill the stat sheets daily, but he's able to do a few things on a regular basis, like getting the Hawks a few steals per game. His lockdown defense has earned him a place in the top five in steals this season (2.19) . Last week against the Phoenix Suns, he had a season high of five steals to go along with eight rebounds and six points. Sefolosha is only owned in eight percent of leagues, according to ESPN, so if you're thinking about adding him, now's your chance.
Elfrid Payton (Orlando Magic)
The Orlando Magic are one of the younger teams in the league with a bright upside. When they traded Victor Oladipo this past offseason to the Oklahoma City Thunder, Payton has received more minutes and touches per game. He averages a little over a steal per game, but he also has the ability to give at least five assists. At this point in your season, Payton could be a low-risk/high-reward type of player, and his production is not limited by the slow start of the Magic.
Blocks:
Myles Turner (Indiana Pacers)
Turner is becoming the player that the Pacers hoped he would be when they drafted him in last year's draft. At the age of 20, he's solidifying himself as one of the best defensive players in the league. Adding a player like Turner this late into your season could catapult you into one of the top seedings for the playoffs.  
Serge Ibaka/Bismack Biyombo (Orlando Magic)
Like Elfrid Payton, Ibaka and Biyombo are able to produce in their own way. Ibaka was involved in the trade with the Thunder for Victor Oladipo, while Biyombo came over via free agency from the Toronto Raptors. Both big men are skillful shot blockers, though Ibaka gives you more offensively than Biyombo. I wouldn't suggest picking up both players, since they're fighting for minutes in the front court with Aaron Gordon and Nikola Vucevic. If you need a quick fix, pick up Biyombo but if you're looking to add a player for the rest of your season, Ibaka is the player to get.
Free throw percentage:
Nick Young (LA Lakers)
The Lakers have been one of the surprising teams so far this season. The young nucleus is starting to gel, and the rebuild has started faster than most expected. One of the brighter spots for the team has been the maturity of Nick Young. He's averaging close to 13 points per game while shooting 94 percent from the free-throw line. Having too many players on your team that can't shoot at a high percentage at the line could cost you a win for the week, so you have to find players that are able to balance the scale for you. Young is one of those players.
JJ Redick (LA Clippers)
JJ Redick is slowly being taken off of the fantasy free agent market as people start to realize his impact on the fast start from the Clippers. Surprisingly, he's ranked ninth in free throw percentage (90.1) after finishing the last few seasons in the top three. The downside to Redick is that he gets to the line a mere three times per game, ranking 83rd this season, according to sportingcharts.com. He gives you points, a few assists and a good free throw percentage. Take him and watch the improvements you get in each of those categories.