Former interim superintendent joins NEIU police as chief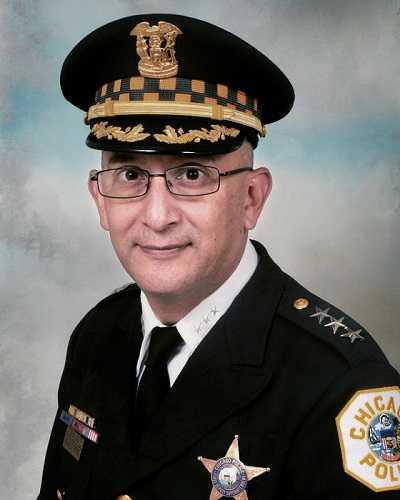 John Escalante, former Chicago police first deputy superintendent, assumes control as NEIU's police chief Sept 7.
After 30 years with the Chicago Police Department, Escalante applied for the job at NEIU when he was bypassed for superintendent by Mayor Rahm Emanuel.
"I've maxed out," Escalante said. "I'm not going to gain any more financially, that's part of it, obviously, staying with the Chicago Police Department."
Escalante will be paid $121,758 annually, compared to former police Chief James Lyon's salary of $114,000.
During his time with the CPD, Escalante noticed the strained relationship between communities and police and said that positive experiences between students, faculty and police can help how the public views police officers.
"I think the university police department could play a critical role in bridging a gap in community relations because university police department are fully sworn police officers," Escalante said. "They have the same authority and police powers as the Chicago Police Department does."
NEIU is in the 17th District, which, according to Escalante, is a safe neighborhood. Chicago is a city plagued with gang violence.
"The reality is you only have to go a few blocks south and you are potentially in areas that have gang conflicts," Escalante said regarding the safety of students.
He described how parts of Chicago – such as the West Side and South Side – where bridges between the community and police have never existed and other areas that had that trust built have had it cracked and broken.
"That's where the real struggle is. That's where the issue is," he said. "How do you gain trust in communities that have never trusted the police at all?"
The notable incident that led to Escalante's appointment to superintendent by Mayor Rahm Emanuel — as well as further the divide between communities and the police — was the handling of the Lacquan McDonald incident by the CPD and the Mayor's office.
He said in response to how close he was to the McDonald scandal, "Not as close as I think people think." Escalante could not go into detail about the McDonald incident because of the ongoing investigation.
"I was chief of detectives at the time, as with any police involved shooting, I do not, literally do not, have a role in the investigation for the police department," Escalante said. "I think that's something that a lot of people aren't clear about. We don't do use-of-force investigations. That's the role of the Independent Police Review Authority, which currently is being completely revamped."
Escalante responded to the mayor's call and said that serving four months as interim superintendent amid the turmoil within the CPD was an honor and a privilege and that he enjoyed serving as first deputy.
Escalante has a personal connection to NEIU. His father graduated in 1982 and his daughter takes summer classes every year.
This connection was a factor in his decision to apply for NEIU's vacant position.
"It's close to home," Escalante said.
Rut Ortiz contributed to this article.