Which Way is Up?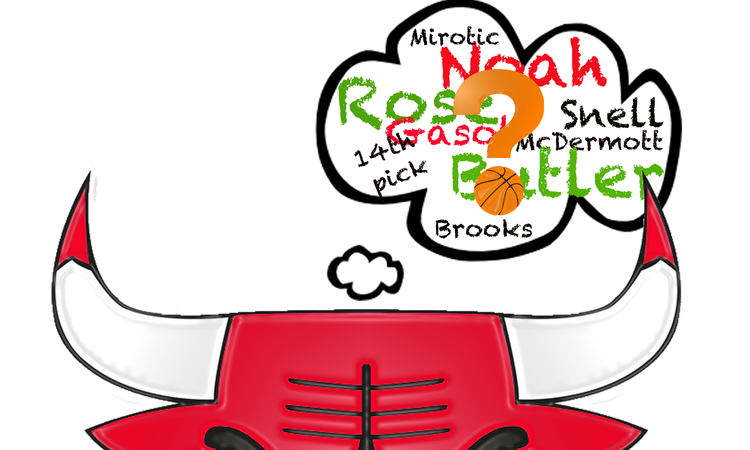 There's no way but up from here. The Chicago Bulls were on the outside looking in at the end of the regular season and right before the playoffs for the first time since the Derrick Rose era began. Though this season is finally coming to an end, it's never too early to speculate on what Chicago does in the next few months.
The Draft:
The Bulls currently hold the 14th pick in this years' draft. A majority of the mock drafts have them picking up either a point guard to back up Rose or a center to take the place for Joakim Noah and Pau Gasol, both of whom are projected to leave in free agency.
Kentucky's Tyler Ulis (PG), Notre Dame's Demetrius Jackson (PG), Washington Huskies' Dejounte Murray (SG) and Vanderbilt's Wade Baldwin (PG) are the best available at that slot for the Bulls. Baldwin is rumoured to be at the top of their list. He's a 6'4 combo guard with a 6'10 reach that can play alongside both Rose  and shooting guard Jimmy Butler.. As a great defender and an even better outside shooter;  you have to take him if he's available. Jackson and Ulis are undersized, but their quickness and natural point guard skill set could be beneficial for the Bulls.
According to K.C Johnson of the Chicago Tribune, the Bulls ideally want Providence standout Kris Dunn, though he's projected to be a top five pick in the draft. The Bulls could move up in the draft via trade like they did in 2014, acquiring Doug McDermott in exchange for their 16th and 19th picks with Denver.
Current Roster:
During last year's media day, Rose made it clear that he was looking to cash in on the salary cap increase — something that left most fans and owners scratching their heads. A report from Steve Kyle of Basketball Insiders revealed that the Bulls are open to trading their former MVP. He stated, "the Bulls are not actively considering trading Butler – at least not yet. League sources in Italy say the Bulls are actively open to moving guard Derrick Rose and that seems to be the first choice rather than shopping Butler."
These reports come less than a week after reliable sources stated that Butler could be on the trading block as well. Former Bulls head coach Tom Thibodeau and the Minnesota Timberwolves are dangling their fifth overall pick and a host of players out there in exchange for the two-time all star. The Bulls on the other hand would be foolish if they didn't require Andrew Wiggins to be a part of this trade speculation.
When all this is said and done, I think you'll see Butler and Rose still in Bulls uniforms at the beginning of next season.. One thing that's for certain is that you've never heard of a team trading a former league MVP. As for Butler, he played his best ball at the small forward position. If the Bulls target a nice complimentary wing in the draft, or free agency, that should suffice. Tony Snell and McDermott were inconsistent playing alongside the emerging Butler. Snell and Butler have been working out together in LA, with Rose and sixth man Taj Gibson joining them in recent weeks.
In the case of Gasol and Noah, it's best to let either walk — preferably Gasol. It was obvious that toward the end of the season he was mentally out of the game. Sometimes even shrugging off a missed defensive assignment. Noah on the other hand lost what could've been a great season to numerous injuries.
Noah explained in an interview with Sportando's Orazio Cauchi, " I spent the last 10 years in Chicago, there were good memories and bad moments, but now I have an incredible opportunity for a player, being recruited by a team, I definitely want to live that kind of experience."
He's been linked to Portland, Dallas, and the Timberwolves, but the Bulls have the advantage of being able to offer more money. The relationship between the former Defensive Player of the Year and the front office has been messy, but if they could salvage what's left, a short term deal would be ideal.
As for the rest of the team, Nikola Mirotic, Snell, Aaron Brooks, Gibson, and Mike Dunleavy Jr. could also be on their way out. The front office and head coach Fred Hoiberg are looking to go young and find players that want to play in a new system. To go from being a defensive minded team to an offensive one is going to take longer than one season.
This team could be at least the second or third seed in the Eastern Conference next year. If the new training team can limit the number of injuries this season, Rose and Butler should find themselves  on the All-Star team once again. The optimism is high, but at this point there's no way but up from here.
Leave a Comment