Chicago is MLB's Most Valuable City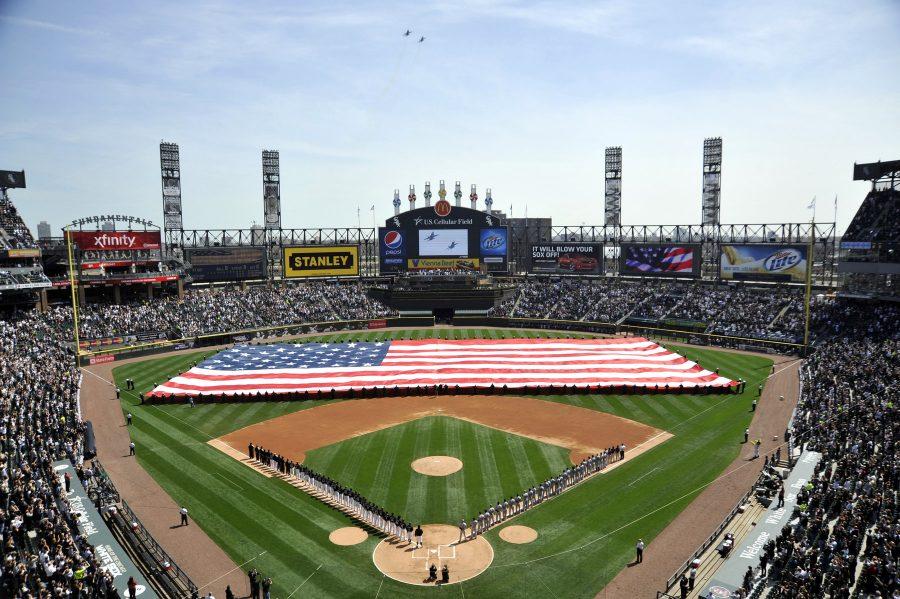 Compared to New York City and Los Angeles, Chicago doesn't come in first in a lot of city-based statistics. This year Chicago is the MVC for the MLB. There is no more valuable city to baseball this season than our very own 312.
These crosstown rivals are generating headlines across the nation for their hot starts. While it is fun to celebrate the early success, and they get to keep these early wins for the rest of the season, let's take a closer look at some of the stats to see who has a better chance of keeping it up the rest of the way.
Wins Above Replacement (WAR) is a stat that tries to sum up a player's all around value in one number. It determines how many more wins a player is worth than any other easily replaceable mediocre player. WAR is an important stat because it combines all of the skills on a baseball field into one number. Winning might not be the only thing, but when it comes to sports it's the most important thing, and WAR is the total number of wins a player has brought to his team.
Fielding Independent Pitching (FIP) "measures what a player's ERA would look like over a given period of time if the pitcher were to have experienced league average results on balls in play and league average timing," according to  Fangraphs.com.
Winning PercentageChicago Cubs: .750 (1stin MLB)Chicago White Sox: .632 (Tied for 3rd in MLB with Red Sox)Edge: Cubs
Runs Scored Per Game
Chicago Cubs: 5.94 (2nd in MLB)
Chicago White Sox: 4.42 (12th in MLB)
The re-signing of Dexter Fowler has proven to be a huge coup for the Cubs. Not only does he have one of the cutest kids in the league, but he's arguably the league's best outfielder. Currently he's tied with Mike Trout for 2.5 WAR level players, .5 ahead of Bryce Harper's 2.0 WAR. It's hard to believe Fowler will stay this good, but he doesn't have to. Dexter Fowler being on the same level as Mike Trout and Bryce Harper is impressive because Trout and Harper are the best players in baseball and were expected to be this good, Dexter Fowler was not. LaStella and Sczur are hitting a little over their heads at the moment, but I suspect the rest of the crew to keep up the good work. I wouldn't be surprised to see Jason Heyward and Jorge Soler heat up when the weather does.
Brett Lawrie and Todd Frazier are providing the Pale Hose with some immediate impact in their initial season at the Cell. I think everyone is capable of keeping up this performance. Lawrie was a top-flight prospect once upon a time and I think Frazier's offense will actually improve as the summer rolls along.
Edge: Cubs
Runs Allowed Per Game
Chicago Cubs: 2.92 (#1 in MLB)
Chicago White Sox: 3.42 (#4 in MLB)
This I find to be a very important category, because even though I love watching offense, batting is hard and even the best hitters slump, but defense doesn't slump.
Kris Bryant should start modeling gloves for Express for Men, because he's been flashing the leather like a stud this year.
The Southsiders have been unspectacular on defense this year, save for the play of the extraordinary Adam Eaton, who has outplayed his Northside counterpart Heyward, the reigning NL Gold Glove winner.
Edge: Cubs. Pitching
Something else that doesn't tend to slump as much as hitting is pitching.
The excellent defense displayed by the Cubs early on suggests that they will help keep their pitchers in games, keep games close, and this should prevent prolonged losing streaks.
It's encouraging for Cub fans that every major pitcher's FIP is below 3.50, suggesting that their great results aren't based on luck.
As highly as I think of Jake Arrieta, and I think he's the best there is, Chris Sale and Jose Quintana have actually out-pitched him this season. The problem is that after you get past Sale and Quintana, the rest of the starting staff has been rather pedestrian.
As for Chris Sale's historic start? He has been incredible, but he trails Jake Arrieta in ERA (Earned Run Average, how many runs a pitcher allows per nine Innings Pitched), he trails 14 other pitchers including Arrieta and teammate Jose Quintana in FIP, he trails 10 pitchers including Arrieta in strikeouts, and he has yet to test if his arm and his throwing motion can make it through a full season plus a postseason run without injury. Chris Sale is one of the very best pitchers in baseball, and maybe the best pitcher in the American League, but he's not the best pitcher in Chicago yet. That's no knock on Sale, that's just how special Jake Arrieta is, and that's how spoiled we are to be baseball fans living in this great city right now.
Latos is lucky to have an ERA under 4 right now, so Sox fans should brace for a course correction there. I don't think it's all doom and gloom, however, as I have high hopes for Carlos Rodon's potential once he can improve his control & command. Both teams have solid bullpens, and we could have Arrieta Vs Sale to start the All-Star game this season, but the White Sox are more top-heavy and less balanced than the Cubs in their rotation.
Edge: Cubs.
Run Differential
Total number of runs scored by a team in all games, minus the total number of runs scored by the team's opponent in all games.
Chicago Cubs: +109 (#1 in MLB by 50 Runs)
Chicago White Sox: +38 (#4 in MLB)
Edge: Cubs
Right now, the White Sox are one of the best teams in baseball, and that is great for Chicago. The Chicago Cubs are looking like one of the best teams in history, and that is great for baseball.
*(Statistics collected from Fangraphs.com on of 5/17/2016)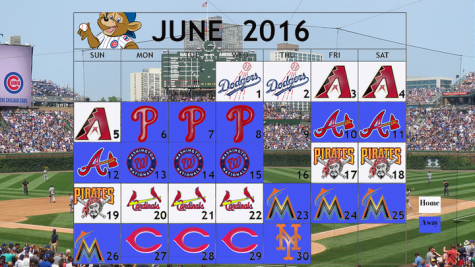 Leave a Comment