Fans get to Ride Along in new WWE Network series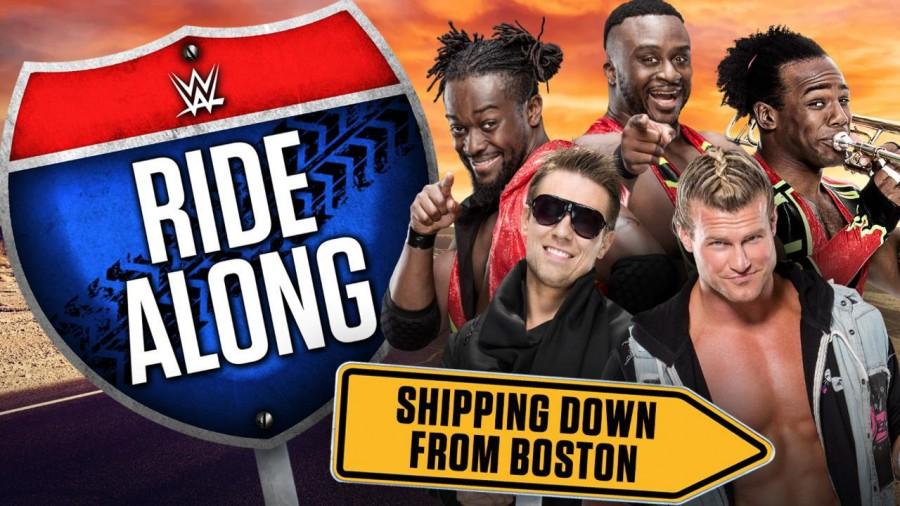 WWE's new show "Ride Along" takes fans on the journey with Superstars as they head to the next stop on the tour…Just spit balling. The World Wrestling Entertainment's (WWE) "Ride Along" series shows the superstars at their most approachable and down-to-earth selves. They aren't being chauffeured or partying on a tour bus. They're splitting rental cars and making late night drives to the next town on their tour.
In the program, the Divas aren't always trying to be sexy or gossiping about drama and the men aren't always trying to be intimidating or competitive. The bad guys don't seem so bad and the lifestyles of these TV stars and athletes aren't always glamorous. The fact that the riding partners know each other so well gives viewers a chance to see the performers in their comfort zone, as opposed to how they are on any other WWE-produced show.
From the three episodes that have been aired, a few things have stood out.
I think we can say New Member Kofi Kingston battles with fellow teammates Xavier Woods and Big E Langston about where to eat at Kofi Kingston's favorite Mexican restaurant from his college days at Boston College, Anna's Taqueria.
On "Monday Night Raw,"Kingston is as obnoxious as his teammates, but on "Ride Along" he gets anxious about his tag partners, Big E and Xavier Woods, embarrassing him with their playful antics at Anna's over parking. Fifty-five dollars might not seem like a lot of money to split among three TV stars, but Xavier Woods said he'd rather park far from the hotel and lug their bags than pay $55 for valet.
The Miz character is arrogant and has no self-awareness, but in his episode of "Ride Along" he's self-deprecating, referring to his younger self as more of a rebel who partied than an actual cool guy. The Miz recounts hiding out among the audience to listen to the fan reaction for Ziggler's entrance the night he cashed in his title match opportunity.
The Miz tells Ziggler this during the show. He pauses for effect when he says, "in my life" I think the dashes are acceptable.
Another episode of the show featured wrestlers King Barrett, Renee Young, Summer Rae and R-Truth. This was intriguing because of how blunt they were about their personal relationships.
The WWE network is starting slow with this new series, releasing one episode per month. Lined up for future episodes are the newly formed group Social Outcasts and legends to Chris Jericho and Mark Henry.
"WWE Ride Along gives viewers a different way to learn about their favorite Superstars and Divas in 20 minutes than any of number of wrestling podcasts out there."
Leave a Comment