Trumpet Fantasies:
Brandon Ridenour's Preludes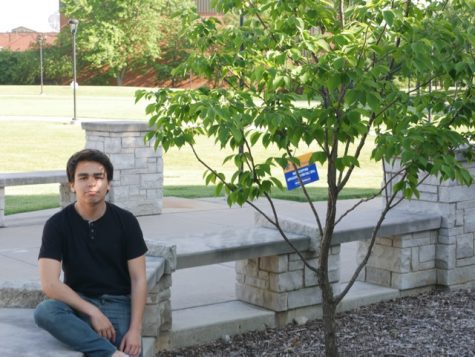 More stories from Pablo Medina
The quirky styles of original brass arrangements highlighted the latest edition of the Jewel Box Series.
The sound belonged to Brandon Ridenour, a virtuoso trumpeter/composer and renowned concerto soloist of national philharmonics and orchestras.
Ridenour graced the stage of NEIU's Recital Hall with pieces from his latest album release, "Fantasies and Fairy Tales," intermixed with lesser-known pieces by George Gershwin, Maurice Ravel and Claude Debussy.
Beginning with Gershwin's "Three Preludes," Ridenour utilized the voice-like qualities of his brass sound, incorporating horn mutes to create a sweet "wah-wah" effect and soft, but dynamic volume, bringing out the vibrant and jazzy preludes.
Ridenour continued with the same energy from the preludes, with his own arrangement of Ravel's "Pièce en Forma de Habanera" ("Piece in Form of Habanera"). Performed on his flugelhorn, Ridenour employed a round tone that sounded as close to the human singing voice as technically possible, to an astounding effect. The aria-like sound blended well with the spicy double time piece.
What followed were Ridenour's handpicked preludes from Debussy.
"Do some of you have children?" Ridenour asked in his introduction to the preludes, to which some members of the audience raised their hands. "Yeah, like you, it's hard for me to pick my favorites."
Ridenour's take on Debussy demonstrated his careful technique of full notes, and some awesome brass sweeps.
Before entering the next piece, Ridenour's virtuoso piano accompanist and girlfriend Rachel Kudo filled in his short time offstage with another elegant prelude from Debussy, of the same opus. Interestingly enough, Ridenour also played piano before committing to the trumpet.
"With Rachel, I was nervous and rarely played piano in her presence, knowing what she was capable of." Ridenour said.
After intermission, Ridenour introduced his own composition, "Fantasy Variations," on a theme by Paganini (Caprice No. 24). Played freely and with constant energy behind the brass, his delivery rivaled that of a solo violin, even taking into account the wide note range and scaling of the demanding piece.
The final piece, the traditional "Carnival of Venice," was noteworthy in that it wasn't arranged by Ridenour.
"It's unique in that, traditionally, a performer of this piece— the trumpeter of the day— would play this to an audience, and if they wanted more he would continue the song with variations to its melody," he said.
As Ridenour completed the main theme of the song, the audience greatly applauded, to which Ridenour took as a sign of continuing, smiling and gesturing that he would perform it once more.
It was a feat that he would repeat four times, with the audience applauding more with each rendition, concluding to a proud high note, and the audience delivering a standing ovation to a strong performance.
Leave a Comment
About the Contributor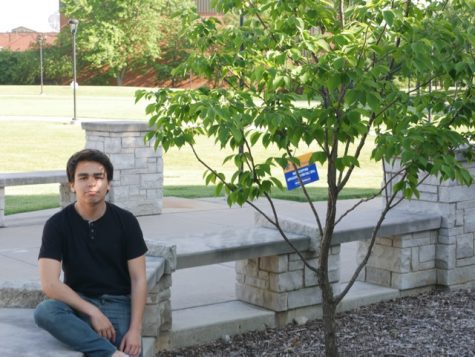 Pablo Medina, Editor