NFL: Free Agents and Retirement
– [post-date] –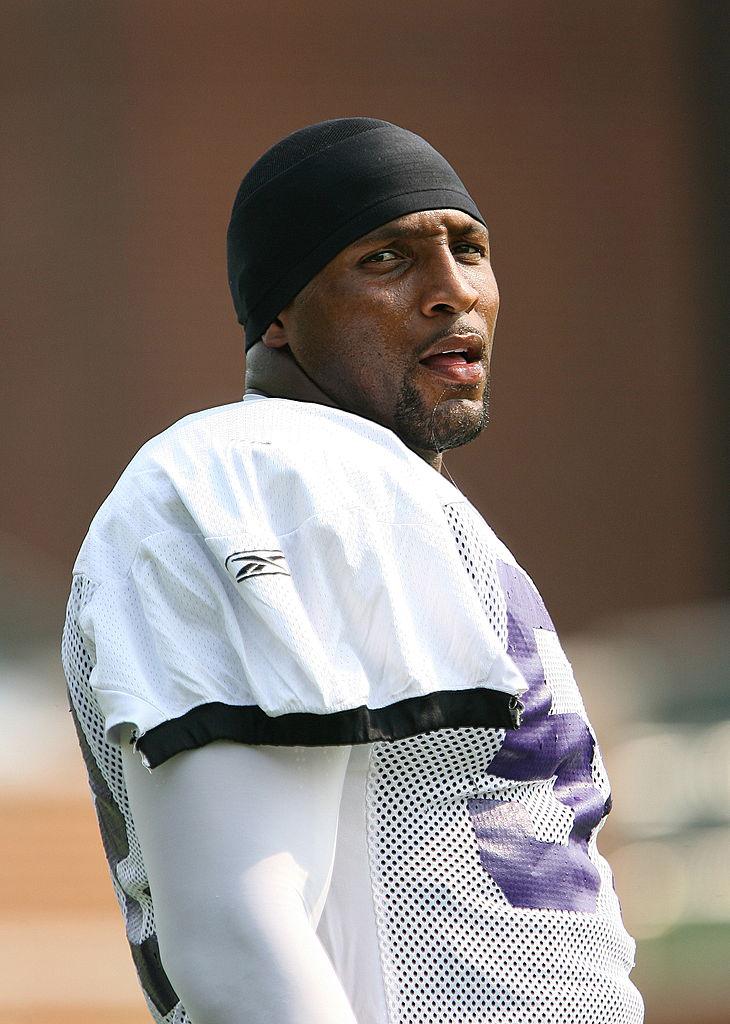 The NFL season is over. The Baltimore Ravens have won the Super Bowl, and the awards are sent out to the winners throughout the NFL from the team's awards to individual players. Now it is time to consider the action that will occur during the offseason concerning free agents and who retired at the end of the season.
FREE AGENTS
Greg Jennings, WR: After six years playing for the Green Bay Packers, Jennings becomes a free agent this year. Speculations lend that he could be on the other side when the Minnesota Vikings play against the Packers, but most serious discussions are about Jennings heading to the Miami Dolphins. In an article by Josh Alper, Jennings talked about reuniting with former Packers offensive coordinator Joe Philbin in Miami when he said, "I wouldn't mind that at all. They have an up and coming quarterback and they definitely have a defense that's pretty solid and some pieces on offense that are pretty solid as well." Jennings had 36 receptions for 366 yards and four touchdowns this season.
Dwight Freeney, DE/LB: According to Adam Schein of NFL.com, "The seven-time Pro Bowler is about to turn 33, and is thought to be on the back nine of his career. He played out of his position for the Indianapolis Colts last year, shifting from defensive end to outside linebacker in Chuck Pagano's 3-4 defense."
The average playing time for an NFL player is usually 16 years. Also, when a defensive lineman begins to slow down, coaches tend to get the player off the line and shift them to the outside linebacker position, mostly on the weak side; so the player doesn't jeopardize the team being on the front line. Freeney had 12 tackles and 5.0 sacks this season.
Dashon Goldson, FS: "Dashon Goldson was the San Francisco 49ers "franchise player" last year, so chances are he won't be slapped with the tag again, as that would  force the Niners to shell out a gigantic one-year raise. Goldson wants a long term commitment from San Francisco, and he has earned it" (Schein). In the 2012 season, Goldson had 69 tackles and three interceptions. Goldson was fourth in tackles and first in interception for the San Francisco 49ers.
Charles Woodson, DB: After seven seasons with the Green Bay Packers, Charles Woodson was released by the Packers on Friday Feb. 15. Woodson was due a base salary of $6.5 million next season with a $3.5 million roster bonus. Woodson's agent, Carl Poston, told USA Today Sports, "I'm assuming they didn't (give Woodson an option) because he didn't mention it. I don't think they even brought it up." Woodson had 38 tackles and one interception this season.
Rey Maualuga, LB: "While Maualuga can frustrate in pass coverage, he did tally a career high in tackles (122) and seems to have turned himself off the field," Schein said. The possibility of Muauluga going to the Chicago Bears could be a possibility because re-signing Brian Urlacher seems highly unlikely.
RETIRED PLAYERS
Ray Lewis, LB: The Baltimore Ravens legendary linebacker calls it quits after his 18th NFL season. According to Ameilia Ahlgren of NFL.com from a CBS Sports interview with Lewis before last season, "I only play this game for another ring." This would sum up his thoughts of going out with an excellent season by having the Baltimore Ravens winning the Super Bowl. Any time a player retires with a Super Bowl ring they obtain a sense of excellent achievement that the he will never forget his last season playing in the NFL. Lewis will enter the Hall of Fame with 2061 tackles and 41.5 sacks.
Randy Moss, WR: The San Francisco 49ers wide out has achieved virtually everything that NFL receivers dream of on draft day—except a converted Super Bowl ring—so it's not much of a stretch to think that Moss' return to the NFL is the result of a one-track mind. There is no way Moss would have joined the 49ers if they were not Super Bowl contenders or if he did not have the potential to be their No.1 receiver" (Ahlgren). Being the No.1 receiver was very important to Moss throughout his career. He was drafted by the Vikings, with whom he built up his resume to be the No.1 receiver from 1998-2004. Then he played for the Oakland Raiders where he was also the No.1 receiver. After the Raiders he signed back with the Vikings. As a free agent the New England Patriots signed him. After the Patriots, he signed a one year contract with the Vikings. Last year he signed a contract for the 49ers. Randy will finish his 14 seasons with 982 receptions, 15,292 yards and 156 touchdowns.
Donald Driver, WR: After 13 years playing for the Green bay Packers, Donald Driver decided to retire. In his retirement speech he said, "Even though I feel that I can still play the game, God has made the answer clear to me, the time is now. I have to retire a Green Bay Packer. I've always said I never wanted to wear another uniform, but always the green and gold." Driver will end his career 743 receptions for 10,137 yards and 61 touchdowns.