Why We Need Black History Month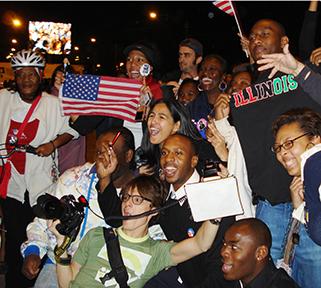 Unlike other month-long celebrations, Black History Month is observed not only in the United States, but in Canada and the United Kingdom as well. The Canadians also celebrate Black History in the month of February, but the United Kingdom observes it in October. According to BlackHistoryMonth.co.uk, this was done as a way to instill pride in young black learners as the school year begins.
I often have questioned why a people with such a rich history are acknowledged in the shortest month of the year. History.com made some sense of it. Apparently, back in 1926, the Association for the Study of African American Life and History (ASALH)–previously known as the Association for the Study of Negro Life and History–sponsored a national Negro History week in February to coincide with the birthdays of Abraham Lincoln and Frederick Douglass. By the 1960s the week had grown into a month long celebration on college campuses. In 1976, President Gerald R. Ford officially recognized February as Black History Month and every president that followed him has done the same.
Did you know each Black History Month has also had a specific theme? This year's theme is "Hallowed Grounds: Sites of African American Memories." ASALH's executive summary for 2016 states, "One cannot tell the story of America without preserving and reflecting on the places where African Americans have made history."
I believe this to be true. For me, there has always been something special about being in a place where history was made and knowing something about the ground you're standing on.
When I walk through Grant Park, I'm often reminded of President Barack Obama's election night in 2008. My cousin and I walked through the park full of excitement, talking to strangers, hoping and praying that he would be victorious. The moment the results came in the crowd was deafening. We screamed. We hugged people we'd never met before. We danced to the sounds of Bruce Springsteen that played over the speakers. We chanted "Obama" and felt like change could really come to America.
I spent part of my life living near Marquette Park. Many people forget that Dr. Martin Luther King Jr. led a march there in 1966 to protest housing segregation. The Chicago Tribune quoted Dr. King, "I have seen many demonstrations in the South, but I have never seen anything so hostile and so hateful as I've seen here today."
A seven-mile stretch of 71st Street, which borders the south end of Marquette Park, has the honorary title of "Emmett Till Road," after the 14-year-old Chicago boy who was beaten to death in Mississippi for allegedly whistling at a white woman. Till was killed in 1955. His killers were acquitted then later openly confessed they had kidnapped and murdered him. However, because of Double Jeopardy laws, they could not be tried again.
When I pass these places, when I stand on their hallowed grounds, I know it means something. I know people fought and paid with their lives for equality and a better world for future generations. It pains me to know that, 50 years later, #BlackLivesMatter needs to be trending for attention to be paid.
Of course all lives matter and supporting Black Lives Matter doesn't mean one doesn't acknowledge that. Yet, when we as a society turn a blind eye to crimes specifically against others because of their religion, ethnicity, skin color or whatever the case may be, we need to take notice.
Dr. King said, "Our lives begin to end the day we become silent about the things that matter." Black History Month should remind us all that black history doesn't start with slavery and end with the Civil Rights Movement. Black history is being made every single day. What is the history we want future generations to read? We have the power to write it. Let's make it something we can all be proud of.
Leave a Comment