A Page for the Nation's VIP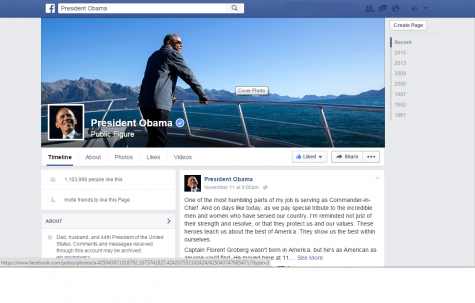 Heads up, Facebook: The commander-in-chief's feeling social today.
After seven years in office,President Barack Obama created an official Facebook page to reach out to the American people.
Past presidents have had fan mail, personal hotlines, televised speeches and talks on radio with the American public; Obama is the first president to utilize the power of online social networking for that purpose.
One of his most famous uses of Twitter was his invitation to the White House for Ahmed Mohamed, the 14-year-old inventor of an electronic LCD clock mistaken for a bomb in his school.
"Cool clock, Ahmed," Obama tweeted. "Want to bring it to the White House? We should inspire more kids like you to like science. It's what makes America great."
Obama has reached out to Facebook to extend his networking capabilities. However, a question to comes to mind: Will the Facebook profile prove to be a formidable tool to address domestic and international issues affecting groups of people today or will it be a distraction for the President to share funny cat videos and send goofy smileys?
Now, before anyone dares to say "Hey now, I don't use my Facebook just to goof off and watch cat videos," let us be fair here: We have all reached that point in our social adventures — at least once. Some of us use Facebook just once a month, others habitually update every single moment of their life, as if they were building a virtual diary that no one wants to see.
Anyone can spend too much time showing their whole life to people on computers and phones, even the president. And just as the president can binge on Facebook, sometimes he just has to take a funny picture and make it the next internet meme.
On the clock or off the clock, it is unlikely that any user will go on Facebook to see pure issues and no fun statuses.  While they do bring light to moral and social issues in different parts of the world, the best thing a Facebook user can do is share and know the issue being presented.
That's not to say the President won't have anything interesting to say. This is the man that has to hear the troubling news that his country is riddled with spontaneous school shootings, college campus rape, the prevalence of police brutality in black communities: It's all enough to make a man scream, 'Why does this continue to happen?'
His first post on his page begins with a video of him walking through the back of the White House, talking about climate change and its effects on national parks in the United States.
"I want to make sure that the American people are able to enjoy the incredible national parks," Obama said. "The incredible beauty, the mountains, the oceans that have been one of the greatest gifts we have ever received."
He also states in the video that through leadership, 150 countries, including the United States, have joined together to agree in reducing carbon emissions, in order to protect the natural environments and wonders that encompass the Earth.
However, I have to wonder: "Will he decide to friend certain people?"
Think about it, how interesting would it be to find that, of the hundreds of millions of people living in America, Obama accepts your friend request, let alone sends you the friend request? That would absolutely blow my mind; it would be like having Mahatma Gandhi or Malcolm X as a member of your cool club.
Of course, since it is simply a page and not a personal account, its not going to be possible to actually become friends with the commander in chief.
There is potential for the President to take the profile seriously as a catalyst for many resolutions in social justice and international situations. After all, his voice comes from the people: He just wants to make sure he's got our words right. That or he just wants to be closer to the country that he fights for every day.
As the charismatic president, with a bold sense of humanity, said on his page: "You can expect some just-for-fun stuff, too."
Leave a Comment
About the Contributor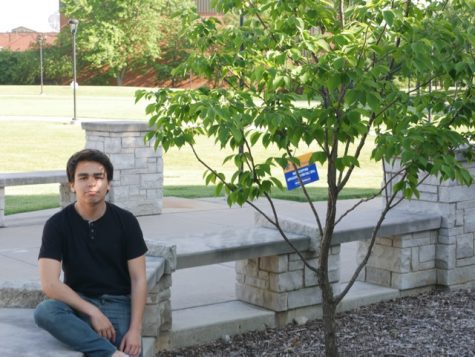 Pablo Medina, Editor