SGA Debates at Golden Eagles Nest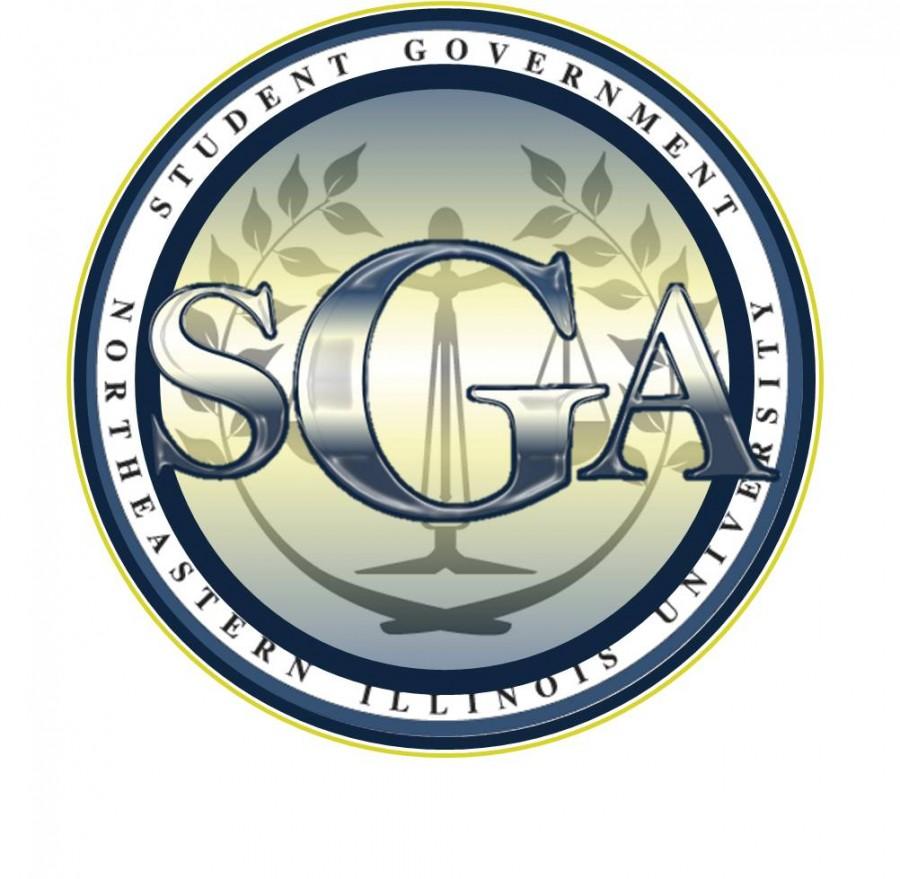 The candidates for Student Government Association took to the microphones to address the NEIU student body before voting polls open. Despite there being 18 student candidates running for SGA positions, three appeared and presented themselves for debate.
The students who presented themselves for the debate were candidates for president, Nicholas Martinez and write-in, Antonio Benavides. Also joining them was candidate for Student Trustee, Pedro Nungaray.
Moderated by Independent's editor-in-chief, Luis Badillo, managing editor, Rut Ortiz and news editor, Emmanuel Gonzalez, the candidates were asked a series of questions pertaining to the issues of the student body, administration, and the general state of affairs at NEIU.
When asked about why he was running for office, Benavides replied, "We need to challenge the old norms, the old traditions that we follow along."
What is the biggest problem the student body faces? "Under-representation. There is a lack of representation for students." said Martinez.
Candidate Nungaray strengthened Martinez's response, "There is that disconnect between the general student body and SGA…we cannot be the voice for the students if there is no channel of communication there."
Noting that they all plan to create "agency" within the student body, Gonzalez said, "In its current year, the SGA has lost senate seats and lacked in meeting attendance. How do you plan to create agency within the organization itself?"
"It will not take a year to impact this community. It's going to take a lot of effort, a lot of time, and a lot of manpower to make these differences," said Benavides.
"We have to encourage people that you have power here, your voice matters. This is a democracy, this is what civic engagement is," said Benavides.
In a counterargument, Martinez said, "SGA really has nothing at all. There is a little bit of say that we have. We can make resolutions, we make bills."
To enforce Martinez's response Nungaray said, "We're working towards not only an SGA that will back students, but an SGA that students will back up."
In the final round of community questions, the candidates were asked about Eminent Domain, class cancellations and the smoke-free campus act which will take effect this July.
Eminent Domain
In the last couple years, NEIU administration have attempted to acquire land on Bryn Mawr through negotiations that have no led to a legal battle of eminent domain, which allows a public entity of the government to acquire land through fair compensation.
"Eminent domain is something that's a little bit out of our hands," said Martinez. "SGA, as a representation for the students, is definitely able to tell administration that maybe they shouldn't use Eminent Domain, maybe they should use different alternatives." Martinez, the current Illinois Board of Higher Education representative, has addressed his opinions of Eminent Domain in previous Board of Trustee meetings.
Class cancellations
NEIU has gone through a series of class cancellations and the freezing of classes in the past years. The candidates touched on student representation as a factor that could aid professors in the process of class registration.
"When we see a section get lost we're really robbing our students of their education," said Benavides. "When are we going to step out of the box and decided education is a universal human right?"
Smoke-free Campus
In response to the conversion of a smoke-free campus starting July 1, 2015, which prohibits carrying, smoking, burning, inhaling or exhaling any kind of tobacco product, all of the candidates agreed on providing students with designated smoke zones.
"I'm going to try to get zones where people can smoke wherever they want, so the people that want to stay healthy, don't go to those zones," said Martinez
Leave a Comment