The Pale Emperor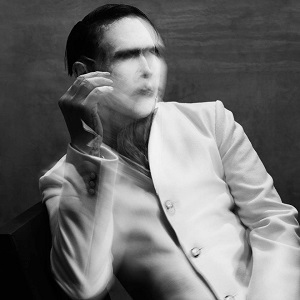 The self-proclaimed agent of chaos is back with a new album. Marilyn Manson released his latest album, "The Pale Emperor," on January 20, last year and let me tell you, it is not "A Portrait of an American Family."
Lyrically, it has all of Marilyn Manson's provocative and Satan-filled references that so many fans expect from the band. As far as sound, Marilyn Manson, in collaboration with producer Tyler Gates (who has scored films including "Guardians of the Galaxy," "300," and "Watchmen") has definitely mellowed.
Front man, Marilyn Manson, attributes the changes in sound on this album to his new producer as well as in part to his physical and musical aging.
Their very first studio album is easily 20 years behind them. Naturally, since then, their sound has changed, aged, and dare I say matured like fine wine. "The Mephistopheles of Los Angeles" is probably the best example of this maturation. Both lyrically deep and symphonically pleasing, it is a more introspective and ballad-esque song on the album. On the deluxe version the flipside of this song is "Fated, Faithful, Fatal."
The acoustic bonus tracks gave this reviewer a moment of exclamation upon first listen.
The album as a whole is like a greatest hits trip through the eyes of a wiser man looking back on his life. Each song gives you a taste of the band's past with brand new lyrics. This mellowed out Manson seems to appeal more to a broader group of emo rock and goth industrial fans.
It is exciting for fans to note that long time on again/off again bassist, Twiggy Ramirez, joined the band on the album as well as the promotional tour for it last year.
This year, Marilyn Manson continues making the rounds on a new nation-wide tour featuring bands like Slipknot and Of Mice And Men. The closest they will come to Chicago is the new metal music festival Chicago Open Air at Toyota Park in Bridgeview, Illinois.
The festival features 60 metal bands over three days alongside a parking lot stuffed with gourmet "man food" and drink, as described by Alternative Press.
Chicago Open Air is shaping up to be Riot Fest and Lollapalooza all rolled into one. On July 15 – July 17, Chicago Open Air will feature bands such as Rammstein, Marilyn Manson, Slipknot, Korn, Breaking Benjamin and so many more. One-day and three-day passes are available online at ChicagoOpenAir.com.