Letters of Leadership
A Letter from the VP Frank Ross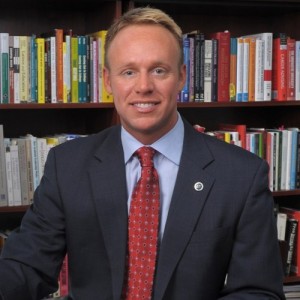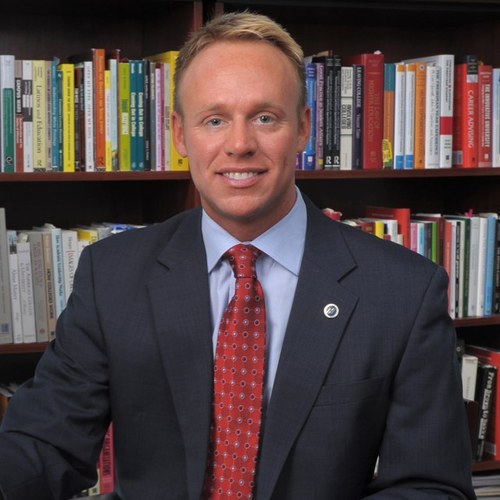 Dear Golden Eagles,
I am very excited to welcome you to the 2014 fall semester. To all our returning students, welcome back. To our new students: WELCOME. I am so glad you have made the decision to attend Northeastern.
This is going to be a truly exciting year at Northeastern! Here are some of the programs, services and happenings we're looking forward to this year:
● After much anticipation and planning, we are opening our new El Centro campus. The new expanded location will offer state-of-the-art facilities that will provide amazing opportunities for student learning.
● This year we are also going to begin expansion of the Pedroso Center to include additional programming space for students, as well as development of the Women's Resource Center and the LGBTQA Resource Center. Our plans include both a gender-neutral restroom and a lactation room. The new space and services offered will be a tremendous addition to the NEIU community.
● During the fall semester we will also begin planning for another exciting initiative—the development of student housing! For updates on this exciting new project please visit www.neiu.edu/housing.
● This fall we will be celebrating the University's first (dis)Ability Awareness Day on October 22. For more information contact Student Disability Services.
● This year we will be developing a student advocate peer program at NEIU that will provide a centralized source of information and referrals for students in need. The student advocate program will support students who are homeless or are victims of crime, violence, sexual assault, and other personal/ life concerns, by connecting them with the appropriate University and community resources.
● The Student Government Association (SGA) and Division of Student Affairs are pleased to share the launch of TurboVote at NEIU to help you verify or update your voter registration, request an absentee ballot form by mail, and sign up for text and/or email election reminders (all for free). If you have already registered to vote, you can still sign up at https://neiu.turbovote.org to receive text or email reminders. I encourage you to register to vote by Oct. 7 and participate in the election on Nov. 6.
● We are also very happy to be participating with our colleagues in the College of Arts and Sciences to present the Reimagining Food initiative for the entire University community. This program is designed to enhance the learning environment for students while addressing social justice issues around food security and sustainability. There are many exciting programs happening this semester and you can learn more by visiting www.neiu.edu/university-life/reimagining-food.
● The fall semester is full of many great opportunities for you to learn more about the many cultures represented at Northeastern. Currently we are celebrating Hispanic Heritage Month and there are many opportunities for you to explore, have fun, and learn. Soon we will be celebrating our lesbian, gay, bisexual, transgender, queer, and ally communities during Coming Out Week and Trans* Awareness Month. Check out the Pedroso Center for more information!
Finally, I encourage you to explore some of the exciting activities outside of the classroom at Northeastern this fall. There are many opportunities through Student Leadership Development, Student Government Association, Campus Recreation, Student Media, Northeastern Programming Board—and more. Visit www.neiu.edu/university-life for more information on opportunities to ways to meet other NEIU students, develop your leadership skills…and have fun!
Best wishes to you for a GOLDEN fall semester!
Frank E. Ross, Ph.D.
Vice President for Student Affairs