President's Pen – Delta Lambda Psi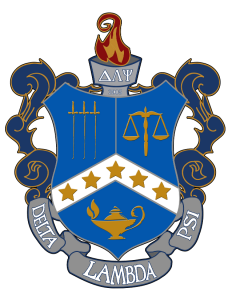 Hello Northeastern Illinois Students!
My name is Jorge L Vargas. I'm currently President and Founder of Delta Lambda Psi, First Queer and Gender Neutral Frarority. I officially joined Delta Lambda Psi Jan. 18 2011. However, many months before, I was working with our Alpha Chapter in bringing and establishing Delta Lambda Psi to Northeastern Illinois University (NEIU). I joined Delta Lambda Psi because I wanted to be part of something that I could relate to in my life. I did a lot of research before I joined Delta Lambda Psi because I wanted to see the option for someone like me to join Greek life. I also joined because I wanted to be a part of this greater movement in which we challenge the world we live in, and I felt Delta Lambda Psi would allow and is allowing me to do this. Furthermore, I wanted to help bring something to my school that would allow other LGBT and straight students and gender non conforming students something to be a part of. I wanted to bring something that students felt proud to be part of and have and built strong friendships that last a lifetime.
The NEIU Chapter of Delta Lambda Psi currently has five members and we are going to continue to grow as the years come.  We have a diverse age group ranging from 21- 29. For the most part the members are juniors and seniors at NEIU. Currently we have straight, gay and lesbian members. As we continue to grow we hope to recruit more people with different sexualities and backgrounds and we also hope to attract students who are gender non-conforming, queer and Trans into the organization. We stress that you do not have to label yourself as anything in order to pledge and join Delta Lambda Psi. At Delta Lambda Psi, we stress and express and value individuality, meaning we will honor what ever you chose to label yourself.
What are the goals of Delta Lambda Psi
The objective and goals of Delta Lambda Psi is to strengthen Greek life at NEIU by  providing a vehicle for positive leadership, change, and growth in the queer, transsexual, transgender, questioning, pansexual, lesbian, intersex, gender-queer, gay, bisexual, asexual and ally communities. It is our intention to provide further opportunity to obtain a well-rounded educational experience by offering leadership skills and the exposure needed to succeed financially, academically, socially and culturally.
We have done a few events in the past couple of months at NEIU. One of the events we've done was show a screening of the documentary called Cruel and Unusual. This documentary deals directly with issues that affect MTF (male to female) persons within our prison system.  Another event we hosted was Dance for a Cure. This event basically was a group exercise class in which all the profits that were raise were given to a local organization that helps women that have breast cancer. Another event that we have coming up soon is a family portrait exhibit. The idea of "family" is changing and we want to show that to the rest of the University and community.
Why have a gender-neutral organization:
Why not? Why must everything be about gender in our lives? I think that is where the problem lies. After all gender is socially constructed. I think it is important to have an option for those of us that want to be rebels and fight the system we live in. It is also important to have an organization that wants others who don't "fit in" to be part of a group that understands them.  
How is the Fraternity accepted/perceived on campus:
So far we have received very positive feedback from the school and from other Greek organizations within the University. From day one, we have challenged the idea that we are just the gay frat on campus, because quite frankly that's not who we truly are.  We are much more complex than that. We have expressed that we are a queer and gender neutral organization.
What is the strength of the organization:
One of the biggest strengths that our organization has is that we are hungry for change. We all work together to tackle issues, not just one group of individuals. Another important strength that we have is our commitment to education and leadership. We hope to create the future leaders that have the tools to educate others.
Short-term and long-term goals for the local Frarority:
One of the long-term goals we have for the beta chapter of Delta Lambda Psi is to create a local mentoring program for high school students who are LGBT, allies, and gender nonconforming. Why? We want to show these teens not to give up on their dreams or their lives and to fight everyday because giving up is not an option.
If you are interested in rushing please contact Jorge Vargas at [email protected]