Christina Aguilera Embraces her Latin Roots with 'La Fuerza'
Vocal powerhouse Christina Aguilera returns to Latin music after over two decades. Rating: 5/5 Genre: Latin Length: 19:17 Released: Jan 21, 2022 Label: Sony Latin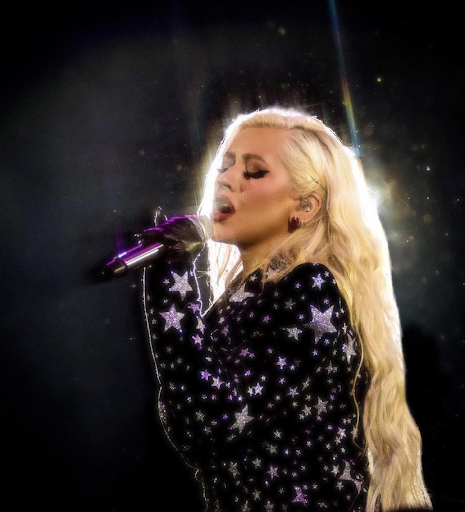 On January 21, 2022 Christina Aguilera, who is of Ecuadorian descent, released her long anticipated Spanish-language Extended Play "La Fuerza" which literally means "The Strength." The EP is 19 minutes long, consists of six songs and is the first chapter of three EPs that will be released throughout 2022. "La Fuerza" explores a wide scope of Latin genres, ranging from Latin pop, reggaetón, guaracha, ballads, cumbia to ranchera music influences.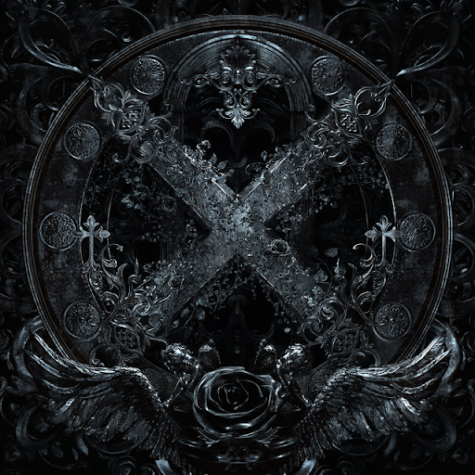 Aguilera is no stranger to Latin music. After the commercial success of her debut album, "Christina Aguilera" (1999), she released a Spanish version titled "Mi Reflejo" in late 2000. It consisted of five songs that were adapted from English to Spanish, four original tracks and two covers. "Mi Reflejo" landed at number one on the Billboard Top Latin Albums and Latin Pop Albums charts, where it spent 19 weeks at the top spot. In addition, it earned Aguilera her first Latin Grammy Award for Best Female Pop Vocal Album. It is considered the best-selling Latin pop album of the early 2000s and was certified 6x Platinum by the Recording Industry Association of America (RIAA).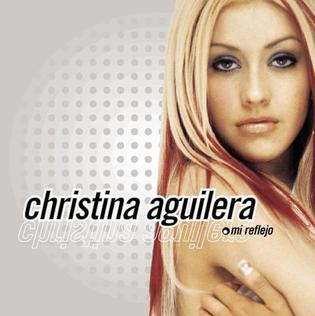 In the following years, Aguilera remained present in the Latin music industry with songs such as "Dame Lo Que Yo Te Doy" (2002) from her fourth studio album, "Stripped," the romantic "Somos Novios" (2006) in collaboration with Andrea Bocelli and the seductive "Desnúdate" (2010) from her sixth studio album, "Bionic." On top of that, she recorded the breathtaking duet "Hoy Tengo Ganas de Ti" (2013) alongside Alejandro Fernández, which became the theme song for the Mexican telenovela, "La Tempestad." However, 'fighters' — Aguilera's fanbase — still craved another full-length Spanish-language project.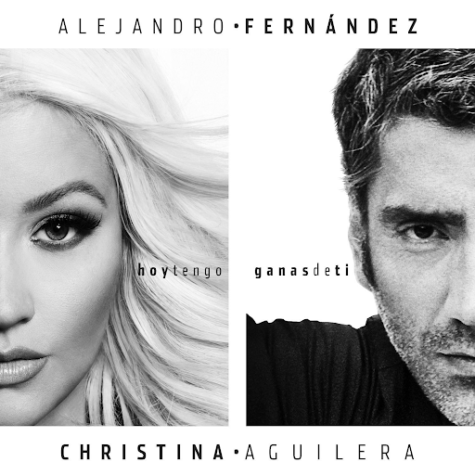 Finally, after 22 years of anticipation, Aguilera gave her fighters what they wanted and more. Aguilera announced during a press conference with various Latin media outlets that she would be releasing a collection of three Spanish-language EPs throughout 2022. 
"Instead of making one large album, I wanted to do three EP's and give it in chapters because the fans have waited so long," said Aguilera. "'La Fuerza' is the first chapter, and then there will be more releases as 2022 keeps on going so the fans can consistently keep getting new music, fresh material and be surprised as to what's to come."
"'Mi Reflejo' happened two decades ago when I was baby Christina, 19 years old coming up in the music business, it's so important for me to now release 'La Fuerza' which is my album as a grown woman, as a mother," Aguilera added. 
Aguilera spoke about how important it is for her to teach her children about their Latino roots.
"Being able to share and experience this with my kids is so beautiful, and for them to see that this can be a challenge for me to not have everything in English and challenge myself with Spanish. As well as for them to understand who they are and where they come from."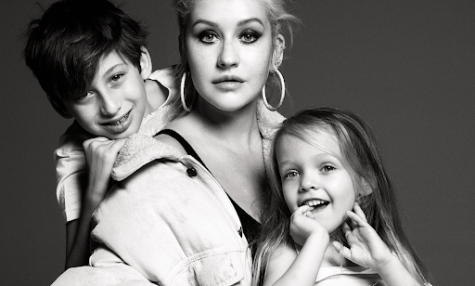 The singer also talked about growing up multicultural in a Spanish-speaking household.
"I grew up in a Spanish speaking household, my father is from Ecuador, and I lived with him and my paternal grandparents for a number of years as a child, so I would regularly hear Spanish spoken. My mother, on the other hand, is Irish, and like many in my situation, once my parents got divorced, I lost the language because I stopped hearing Spanish as much. However, your roots always stay with you, I've never stopped being an Aguilera, no matter what happens."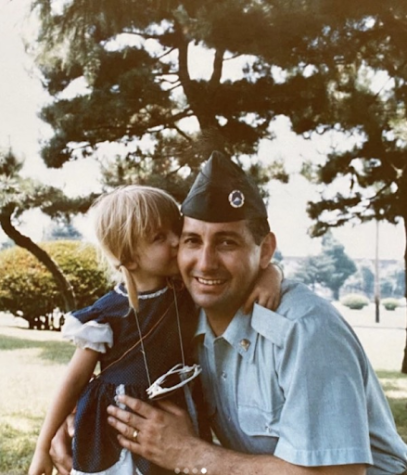 Even though Aguilera cannot speak Spanish fluently, she reminds us that she is still a proud Latina and incorporated artistic influences from some of the greatest Latin artists of all time on her EP.
"I have so much respect for the language and I'm really doing the best that I can in honoring my culture. 'La Fuerza' is something I would be doing because it's a part of my heart, my roots, it's a part of me. I represent so many who want to know their roots and want to get better in touch with who they are," Aguilera said. "I've always been very inspired by mariachi and there's elements of rancheras on 'La Fuerza'. My musical influences have been Chavela Vargas and Vicente Fernández. I think it's important to pay tribute to the greats."
Mexican singer Vicente Fernández (1940-2021) and Costa Rican singer Chavela Vargas (1919-2012).
At a federally designated Hispanic-Serving Institution like NEIU, where approximately 37% of our student body is Latino/Hispanic, it is amazing to see someone like Christina Aguilera representing us and showing the world what it means to be Latino through her art. 
Below you will find a review of each song from Aguilera's "La Fuerza" EP. 
"Ya Llegué"
"La Fuerza" begins with the opening track, "Ya Llegué." Aguilera's pronunciation and enunciation delivery is so perfect that one would easily think she is fluent in Spanish. The song can be described as an upbeat, innovative reggaetón, a genre that originated in Puerto Rico during the 1990s. Reggaetón is known to blend singing with rapping and is currently the most commercial style of music throughout Latin America and Spain. It is a fantastic introduction to the start of the EP, where the singer proclaims her return to Latin music. Aguilera tells us she has arrived and is not going anywhere, when she sings, "You're asking for me, I've arrived, I've arrived, I'm perfect for you, I know it, I know it, you can have me completely." In this song she references the Spanish version of her 1999 worldwide hit, "Genio Atrapado" — aka the superior version — but with a twist. "Like a genie in a bottle, never," she sings. Aguilera makes it clear that she is not the same girl she was twenty years ago and no longer needs someone to save her.
"Pa Mis Muchachas" (feat. Becky G, Nathy Peluso, & Nicki Nicole)
On the second track, "Pa Mis Muchachas," we witness a "Lady Marmalade" inspired quartet. Aguilera recruited three fellow Latinas to join her on this female empowerment song: the Mexican-American singer/rapper Becky G and Argentine pop stars Nathy Peluso and Nicki Nicole. The song takes elements from guaracha, a genre of music that originated in Cuba and is known for its rapid tempo and picaresque lyrics. Aguilera has labeled this song as a feminist anthem that honors the previous Latinas who came before us. "I take care of myself wherever I go. When I arrive, I don't let anyone know. A woman as strong as me was the one who showed me this flow," she chants. 
"Somos Nada"
Aguilera is at her best when she can showcase her mezzo-soprano vocals without heavy, distracting beats. The third track, "Somos Nada," does exactly that. The track displays the songstress's talent through a slow but powerful piano ballad that puts her strong vocal pipes at the front line. Aguilera sings about someone who is experiencing heartbreak and is trying to overcome obstacles in order to not lose faith in love. "A cluster of doubts and anxiety while drowning in silence. Even though the pain suffocates me. Even though you see me in metal, I fly with crystal wings. Facing the emptiness, standing, and without trembling. I don't lose faith in love," she belts out.
"Santo" (feat. Ozuna)
If there is a song that screams club banger it is definitely the fourth track, "Santo." Aguilera dives once again into the reggaetón territory, but this time she enlists the help of Puerto Rican-Dominican hitmaker Ozuna to join her. This spicy song also has elements of cumbia, a genre that originated in Colombia but gained wide popularity throughout Latin America. The listener is exposed to instruments such as the drums and maracas. The rhythm of this track is very cheerful and has a melodic sound that makes anyone want to get up and dance. Aguilera depicts a couple that cannot get enough of one another. "Saint, save me. We get lost in the darkness, so nobody sees us. I haven't left and I want to stay. Tell me what you desire," she sings.
"Como Yo"
On the fourth track, "Como Yo," Aguilera continues in the same club atmosphere but adds more of an experimental Latin pop touch; the production is filled with energetic beats. Despite the song being slightly repetitive, it still manages to deliver a catchy hook and an empowering message. Aguilera reminds us in her true diva style that she is a boss at what she does and does not need a man to be happy. "I do it by myself, I have no trouble. I don't need anyone. I do my thing because no one does it like me, like me," she chants.
"La Reina"
To wrap things up Aguilera decided to close the EP with "La Reina" — the soulful ranchera, a traditional genre of music that originated in Mexico. I do not think anyone expected to hear Xtina singing straight up mariachi, yet she sounds like a pro and excels in this genre. It is clearly the standout track of "La Fuerza." Aguilera's powerhouse vocals are backed by guitar strings that manage to capture the painful heartache one experiences after an emotional breakup while also delivering women-empowerment lyrics. "And I cried, and I cried, and I cried the day you left. And I swore, and I swore, and I swore that no man would ever make me sad again," she echoes. Aguilera also pays homage to Vicente Fernández, the king of rancheras. The singer samples his timeless hit, "El Rey," but through a female perspective. "Even though you'll still be the king, you're nothing without the queen," she belts. This closer was quite a delightful surprise and Aguilera proves to us that she is a versatile artist that can sing any type of music if she chooses to do so.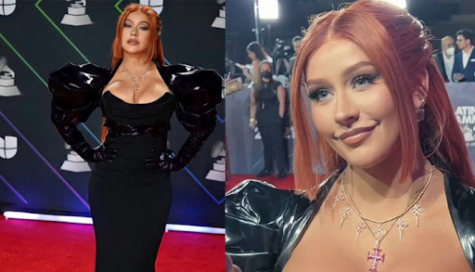 The voice of our generation marks her return to Latin music after two decades. We are happy to see her back and stronger than ever. The way she uses her voice to effortlessly transition from genre to genre is extremely remarkable. It is safe to say that "La Fuerza" is a successful comeback for Aguilera, and it can be considered her best work to date. The first chapter of the EP did not disappoint, and we are desperately looking forward to hearing the upcoming two chapters Aguilera plans on releasing later this year.
You can stream and purchase "La Fuerza" by Christina Aguilera on all major music platforms.