Manic sounds of Halsey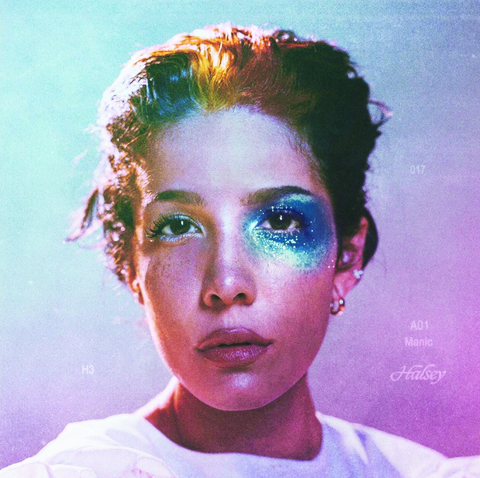 Halsey, the streetwise New Jerseryan who broke into public consciousness via SoundCloud and other social media platforms, impresses with what may be her strongest album to date, Manic. Her first two albums, particularly her debut album, felt rather derivative of neighboring artists like Lorde and Lana Del Ray. With Manic, it feels like Halsey is developing her own voice and moving toward new styles and influences like K-pop and 90s alt-rock, influences that can be seen through the more diverse instrumentation in the songs.
Manic's best tracks are "You Should Be Sad," "Clementine" and "Forever…(in a long time)." These three tracks most accurately showcase Halsey's evolution as a musician. "You Should Be Sad," is the standout of the entire album, serving as the centerpiece of the Manic's overall thesis. The vibrant acoustics in this song are an audio delight and the catchy melody creates a concrete musical structure.  The second track, "Clementine," was the most relaxing song on the entire album. The mellow drumbeat combined with Halsey's breathy vocals creates a soothing atmosphere.  Finally, with "Forever…(in a long time)," the piano instrumental in the middle of the song complements Halsey's passionate vocals, making it one of the most emotionally raw songs in this collection. 
There are some lacking moments in this album and it can be seen in the album's weakest song, "Without Me." With respect to the personal nature of this song, the production felt messy and Halsey's voice felt oddly shrill compared to the other tracks.  Plus, the reference to the classic Justin Timberlake song "Cry Me A River" felt rather tacky and forced. Also, the second half of this album is not as strong compared to the first half. While it does have some standouts such as "Finally// beautiful stranger," other songs like "Still Learning" and "SUGA's Interlude" seem like album fillers. 
The album also suffers from an overabundance of distracting guest appearance, with the lone exception being Alanis Morissette's cameo. While Morisette's appearance was important to the album's concept of heartbreak and personal turmoil, the other guest appearances felt more like Halsey's celebrity friends– such as Amanda Seyfried– coming in and having fun. While it might have been enjoyable for them, it is rather counterproductive for the album's structure. While these flaws don't exactly ruin the experience, they prevent the album from reaching its full potential. The flaws are why this album has several problems, yet it did not ruin the experience for me. 
Overall, this was an enjoyable album, potentially the best Halsey has put out so far. It may not be my favorite album, but I feel the instrumentation was diverse. Alternating styles between K-pop, 90s alt-rock and hip-hop the songwriting was well-produced with several catchy melodies. Finally, the emotional exploration of turmoil and heartbreak may connect to many younger listeners.