Like Machines release new EP, brand new single
At the stroke of midnight on Jan. 31, Atlanta hard rockers Like Machines made good on their ominous promise, releasing, Hear Freedom Ring, their first EP under the Like Machines moniker. While the EP is mostly a compilation of previously released singles, the socially conscious rockers embedded a new single, "Hear Freedom Ring"(not to be confused with the EP title) in between their older releases.
The five-song collection operates as a calculated narration of the sociopolitical issues that plague the United States of America in 2020. While songs like "Kaiser," which explores the torments of war, and "Destitute," which examines America's relative apathy to the homelessness epidemic, are bipartisan in nature, the lyricism reads as a devastating rebuke of American politics. However, considering the candid sincerity that permeates throughout the album, such an interpretation is more of an indictment on today's society than a hint at the band's politics allegiances.
From a musical standpoint, Like Machines appears to have adopted the rubric put forth by Chicago's own Chevelle. Simple, intoxicating riffs force listeners to mechanically bob their head in tune with the rhythm before hard rock callousness concedes to blistering solos.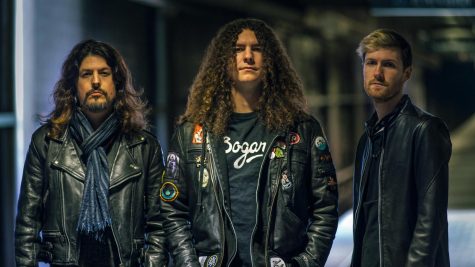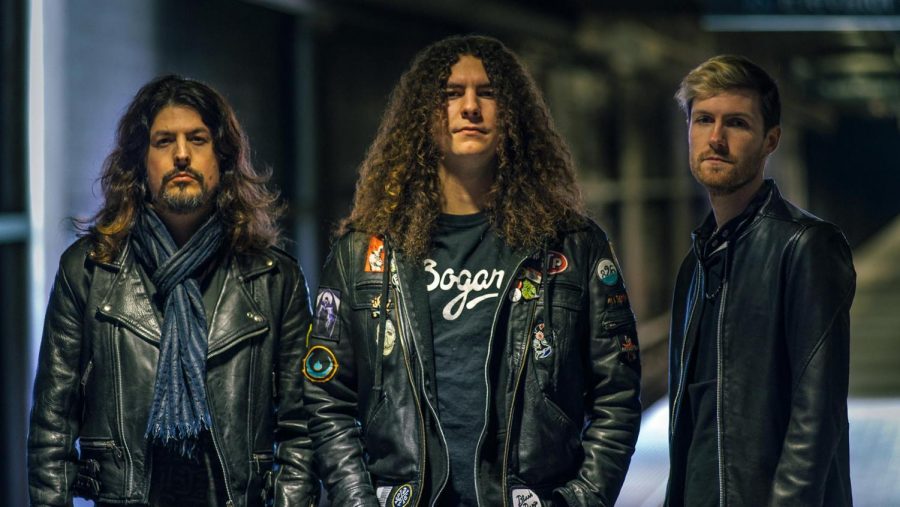 "Kaiser" might be the most underappreciated song in rock today, as vocalist Andrew Evans' emotive vocals combine with a haunting riff to make it an everyday listen. "Hear Freedom Ring," the band's newest single,  is an exhibition of the subtleties that define rock. It's unrushed, allowing the instrumental trajectory to organically develop absent of filler noise. Bassist Tanner Hendon really shines here, dictating the beat alongside drummer Cheney Brannon (formerly of Collective Soul) ahead of Evans' strategic vocal contributions.
"Run, Hide" is a tale of two songs as the entire beat changes at the bridge. Once again, the band offers the nuances that make rock n' roll so stirring. Regardless of where you direct your auditory consciousness, you'll find a distinct sound or riff competing for your attention. Meanwhile, the bass-driven "Like Machines," the band's namesake song, is a racing illustration of how unadulterated sexuality can be both liberating and therapeutic. When Evans belts out, "when we do it like machines," it appears as though he's confronting society's willingness to suppress our animalistic instincts for the sake of conformity.
Short and sweet, Hear Freedom Ring is an excellent introduction for a band tasked with establishing a unique brand not once, but twice.  While fans who followed Like Machines while they went by The Stir are already familiar with their musical prowess, those just discovering the guys in Like Machines will have a fun time choosing their favorite track from the EP. I've said this before, but expect to see Like Machines spearheading the resurgence of rock n' roll in the near future.
Catch Like Machines on their upcoming tour in support of Crobot and Aeges:
Feb. 4 — The Edge Bar — Tuscon, Ariz.
Feb. 5–Pub Rock — Scottsdale, Ariz.
Feb. 6 — Counts Vamp'd — Las Vegas, Nev.
Feb. 7 — Viper Room — Los Angeles, Calif.
Feb. 8 — Cargo — Reno, N.V.
Feb. 9 — Holy Diver — Sacramento, Calif.
Feb. 11 — Strummers — Fresno, Calif.
Feb. 13 — The Pin — Spokane, Wash.
Feb. 14 — Funhouse — Seattle, Wash.
Feb. 15 — Hawthorne Theatre Lounge — Portland, Ore.
Feb. 16 — The Shredder — Boise, Idaho
Feb. 18 — Aggie Theater — Fort Collin, Colo.
Feb. 19 — Lost Lake — Denver, Colo.
Feb. 20 — Hoots of Rock — Amarillo, Texas
Feb. 21 — Gas Monkey Bar N' Grill — Dallas, Texas
Feb. 22 — House of Rock — Corpus Christi, Texas
Feb. 23 — Acadia –Houston, Texas
Feb. 25 — Come and Take It — Austin, Texas
Feb. 26 — Live Oaks — Monroe, La.
Feb. 27 — Basement East — Nashville, Tenn.
Feb. 28 — Capone's — Johnson City, Tenn.
Feb. 28 — Angels Rock Bar — Baltimore, Md.