Five bands from the 2000s still producing great music
With mainstream rock radio expanding its parameters in an attempt to recruit fans of neighboring genres, many of the artists who helped solidify rock's place in the music landscape tend to get overlooked.  However, the very same bands that many of us grew up listening to are still releasing exceptional albums, putting their full musical prowess on display. Here are five bands from the 2000s that continue to make great music.
Puddle of Mudd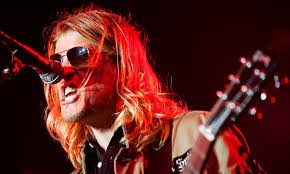 Puddle of Mudd rose to mainstream fame with 2001's wildly successful "Come Clean," a 12-song collection that featured hit singles such as "Blurry," "Drift and Die" and "She Hates Me." While the band's sophomore effort didn't enjoy the same commercial success, Puddle of Mudd rediscovered their mass appeal with 2007's Famous, highlighted by the quirky "Psycho" and the album's namesake song.
Since the release of Famous, vocalist Wes Scantlin endured a well-documented bout with substance abuse. However, following an exodus that saw the remaining band members depart in 2005, Puddle of Mudd rebounded with 2019's Welcome to Galvinia, their first studio album featuring original content in 12 years.
Welcome to Galvinia expertly amalgamates Scantlin's trademark mellowness with stimulating riffs and resounding chord progressions. Guitarist Matt Fuller's contributions to the album can't be understated, as evidenced by the acceleration featured on "Diseased Almost." The airy inventiveness of "Just Tell Me" makes it an everyday listen while "Time of Our Lives" is a contemplative track that allows listeners to reminisce on the trials and tribulations of their younger selves.
Chevelle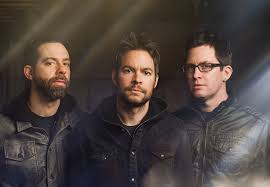 Chicago hard rockers Chevelle are seemingly incapable of putting out a subpar album. The masters of the simple-yet-harrowing riff, Chevelle harnesses an uncanny ability to reinvent their brand without gravitating too far away from what initially propelled them to the top of rock charts. Their most recent studio album, The North Corridor, features the dystopic "Door to Door Cannibals," featuring a riff that would be compatible with even the most gruesome of horror scenes. The heavily distorted "Joyride (Omen)" is a disturbing, disorganized illustration of late-night anxiety–"new revenge, odd events, catching hell, evidence"–and the destructive lure of nostalgia.
Throughout their 25-year existence, Chevelle has remained true to their distinct brand of hard rock. Because of that, they've never succumbed to the sudden fluidity of the rock genre.
[Enjoying this story? Check out Six Up-and-Coming Bands You Need To Hear!]
Halestorm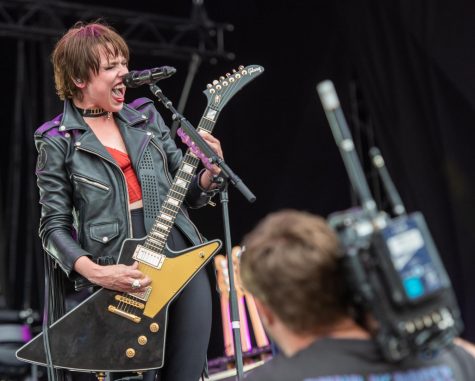 It's very possible that Halestorm will never top the commercial success of 2012's "I Miss the Misery," which is more a testament to the quality of the song than an indictment on their later efforts. However, over the past few years, Lzzy Hale has emerged as a pillar of female empowerment and progression in a male-dominated genre. 2018's Vicious highlighted the band's maturation as artists. "Do Not Disturb" is an unadulterated recollection of Hale's sexual exploits, bucking the outdated norms of female prudence. "Killing Ourselves to Live" combines Hale's piercing vocals  with a racing solo from guitarist Joe Hottinger, who this author believes to be one of the most underrated musicians in  all of rock, making it an excellent addition to the band's live performances. Finally, "Uncomfortable," the band's first single off Vicious, was spotlighted by WWE as the theme song for NXT: Loud.
As some bands lose steam or see their fan bases desert rock's subgenres in droves, Halestorm appears to be getting better with age.
Shinedown
Shinedown has produced so many strong albums since breaking through with 2003's Leave A Whisper that it's almost hard to believe they've been around for 17 years. Nevertheless, Shinedown solidified themselves as surefire future Hall of Famers in the 2010s, which saw the band release three excellent albums in 2012's Amaryllis, 2015's Threat to Survival and 2018's ATTENTION ATTENTION. With respect to the subjectivity of music, Amaryllis ranks as one of the greatest rock albums of the 2010s. In fact, it's difficult to describe the quality of this album without offending my journalistic integrity. Vocalist Brent Smith's commanding vocals are completed by cascading instrumentals and seductively catchy riffs from guitarist Zach Myers. Nearly every track follows the "rock epic" format—slow, meticulously crafted builds ahead of crescendoing choruses. "Enemies" was selected by WWE to serve as the theme song for Monday Night Raw while numbers like "Through the Ghost," "Unity" and "Amaryllis" explore the band's introspective side.
Threat to Survival, a relatively weak offering by Shinedown's loft standards, offered the chart-topping single "Cut the Cord," which the band often utilizes as its set opener for most of their live performances. Finally, ATTENTION ATTENTION saw the guys from Shinedown search their full creative spectrum. The album's first single, "The Human Radio," features heavy distortion and intoxicating riffs while the anticipatory nature of "Brilliant" operates as a fantastic set closer. Meanwhile, "Devil," the band's eleventh chart-topping single is dystopia condensed into musical form. Yes, Shinedown gained initial notoriety in the 2000s, but their efforts in the following decade propelled them into the upper echelon of rock music.
[Once you're done, read Eight Criminally Underrated Bands You Need To Hear!]
Breaking Benjamin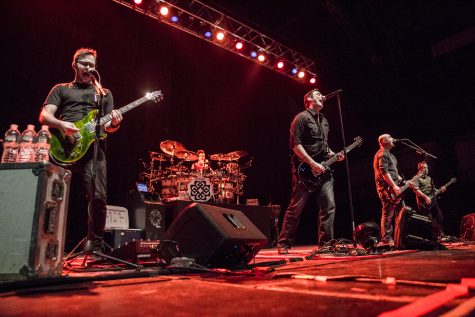 While 2009's Dear Agony is ineligible for consideration, Breaking Benjamin's triumphant return in 2015 warrants recognition. After a six-year hiatus, the Wilkes-Barre rockers returned with Dark Before Dawn, which featured hit singles such as "Failure" and  the sorrowful "Ashes of Eden."
Of course, that's not to insinuate that Breaking Benjamin offered one good showing and disappeared. In 2018, the quintet released Ember, their sixth studio album, featuring standouts such as "Close Your Eyes" and "Red Cold River."
Despite resurfacing after an extended absence, Breaking Benjamin stayed true to their trademark formula. In fact, in the interest of fairness, some Breaking Benjamin critics contend that they are too formulaic. Nevertheless, in an era where mainstays of the 2000s rock scene have essentially abandoned the genre–Hoobastank and Bring Me the Horizon infamously sampled the principles of pop and EDM while Panic! At the Disco became a one-man pop operation–Breaking Benjamin's marriage to their unique, dark identity serves as a refreshing rebuke of the  volatile trends of mainstream music.
While both Dark Before Dawn and Ember each suffer from  slight redundancy and the law of diminishing returns, both albums are worthwhile listens that will undoubtedly add a few songs to listener's playlists. Sure, some of the songs might sound like recycled versions of past Breaking Benjamin efforts, but there are enough subtle deviations to distinguish one album from the next.

Thanks for reading! Make sure to give some of our interview/feature pieces a read:
INTERVIEW: Mark Tremonti talks Walk the Sky, history of Alter Bridge
INTERVIEW: Dirty Honey talks sweet chart-topping success
INTERVIEW: Like Machines talks social commentary, state of rock music