The Demi-God Tour brings the bass to Bottom Lounge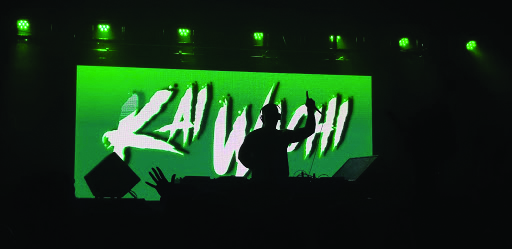 Boise, Idaho native DJ Kai Wachi obliterated Bottom Lounge in Chicago Friday, Nov. 22. With support from local artists Bass-iLL, Smokahauntas and Montreal native Sam Lamar, this show was destined to be filled with heavy, filthy bass and it did not disappoint.
Bass-iLL and Smokahautas got the party going Friday night with a surplus of oscillating, wonky basslines to go around. Sam Lamar took the stage sporting a Kurt Cobain t-shirt before proceeding to blow the crowd's minds with earth-shattering bass. Afterward, Lamar crushed his set and really got Bottom Lounge rocking.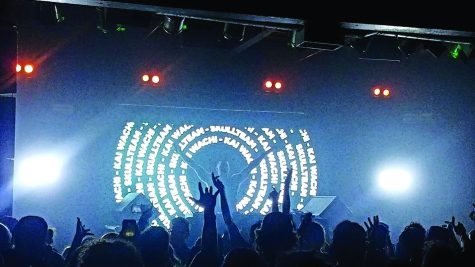 Lamar was casually spotted in the crowd during Kai Wachi's set shooting videos on his cell phone. Some concertgoers, including myself, recognized Lamar and greeted him. Lamar seemed both friendly and down to earth, openly communicating with fans. He told me that this was his first time playing in Chicago and seemed to be thoroughly enjoying the Chicago crowd, vibe and atmosphere.
Kai Wachi came to Chicago ready to put on an epic show his with "The Demi-God" tour, his first headlining tour. The energy in the room was invigorating. The crowd was buzzing with excitement and anticipation for his set. He incorporated songs into his set from his newest album, "Demi-God," as well as other bass-heavy bangers that had the crowd going crazy. A highlight from his set was when he dropped the dreamy tune "Photograph," then smoothly and effortlessly transitioned into his new monstrous title track "All My Demons" from his latest EP. He did a great job feeling out the energy of the crowd, slowing things down when concertgoers needed a moment to catch their breath before staggering everyone with nasty drops that shattered expectations. Chicago now patiently awaits the return of Kai Wachi.
You can check out Kai Wachi on all streaming platforms including Soundcloud:
http://soundcloud.com/kaiwachi
https://www.facebook.com/KaiWachi.Official/
Also check out
Sam Lamar: 
http://hyperurl.co/SamLamarDarkPower
https://www.facebook.com/SamxLamar/
Bass-iLL:
https://www.facebook.com/Bassillofficial/
Smokahauntas: