White Sox of the future: right field
Micker Adolfo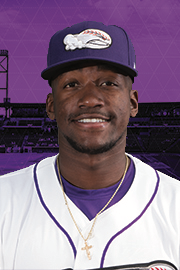 The White Sox find themselves in an unenviable position when addressing their void in right field. Unlike other positions, there is no in-house option ready to make an immediate impact at the major league level. However, Micker Adolfo is the foremost standout from their pool of right field prospects.
Adolfo, signed out of the Dominican Republic as a 16 year old for a $1.6 million signing bonus, was once ranked MLB.com's No. 2 international prospect. Unfortunately, a spate of injuries has stunted Adolfo's development, limiting him to only 115 games over the past two seasons. When healthy, Adolfo has displayed an ability to hit for a respectable batting average while flashing streaks of power, as evidenced by his .282, 11 home run and 50 RBI output over 79 games with High-A Winston-Salem in 2018. 
While Adolfo has proven himself capable at the plate, he outright excels on the defensive side of the ball. Per MLB Pipeline, Adolfo's arm grades out at a 70 on a scale of 1-80, earning him top marks in the entire White Sox' organization. Despite elbow reconstruction surgery, scouts believe he will regain full arm strength and accuracy.
Adolfo's raw power is apparent, routinely surfacing in his brief stints on the field. Should Adolfo improve his pitch recognition and condition himself to indiscriminately utilize all fields, Adolfo has the ability to turn into a perennial 30-home run threat, barring further injuries.
Blake Rutherford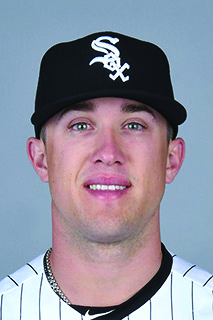 Rutherford, the Sox' No. 9 overall prospect, has suffered from debilitating inconsistencies throughout his minor league career. Drafted out of high school by the New York Yankees with the No. 18 overall pick of the 2016 draft, Rutherford initially earned comparisons to a young David Justice thanks in part to his large frame and enticing swing trajectory. With the benefit of retrospect, those comparisons seem premature.
Rutherford's power potential simply hasn't manifested itself in his young career. Through his first 367 games, Rutherford has only managed 19 home runs which, when translated to the MLB's 162-game season, would average out to just eight home runs per season.
However, Rutherford is still only 22 years old and has time to make the proper adjustments. In 2018, Rutherford proved his ability to hit for average, batting .293 at High-A Winston-Salem. His smooth left-handed swing is silky smooth and will give the White Sox' a solid foundation to work with. But Rutherford will need to utilize his 6'2 frame and beautiful bat stroke to drive more balls in order to reach his full potential. Until then, he remains a wait-and-see prospect.
Daniel Palka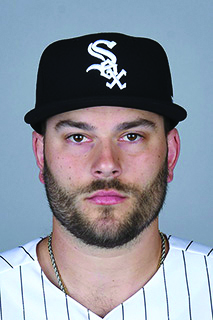 Palka was the White Sox' incumbent right fielder entering the 2018 season. However, a historically bad start that saw Palka begin the season 1-for-55 at the plate–good for a paltry .018 average–led to his demotion to Triple-A Charlotte.
 Thanks to a couple of multi-hit games during the final week of the season, Palka raised his batting average to .107, which would count as an MLB-worst had Palka collected enough plate appearances to qualify for the dubious title. For comparison's sake, the Orioles' Chris Davis holds the record for worst single-season batting average among eligible position players when he hit .168 in 2018.
The White Sox' hold the faintest of hopes that Palka can regain the confidence and ability that propelled him to 27 home runs as a rookie in 2018. As Steve Stone phrased it, you don't hit that many long balls on accident. The talent and pitch recognition is embedded in Palka. It will be up to him to develop amnesia and forget his atrocious 2019 season in order to salvage his career.
Free Agent
More likely than not, the White Sox' will fill their right field vacancy via free agency or trade during the offseason. At the moment, the Sox' best options in free agency are Nick Castellanos, Marcell Ozuna and Yasiel Puig.
Castellanos excelled with the Cubs in the second half of the season, hitting .321 with 16 home runs and 36 RBIs in only 51 games on the North Side. However, Castellanos struggles mightily in the field, struggling to track down hard hit fly balls. At minus-nine defensive runs saved in 2019, Castellanos ranked fourth worst in the MLB among right fielders. Signing Castellanos would likely necessitate a move to designated hitter for left fielder Eloy Jimenez, a prospective move the Sox will likely resist.
Puig is both eccentric and temperamental. At 28 year old, Puig is serviceable at the plate and carries one of the best arms in the MLB. However, his unpredictable nature leads to disconcerting inconsistencies, which may deter the White Sox from inserting him into a lineup occupied by vulnerable young talent. Should the White Sox opt to look beyond his character concerns, they will receive a player capable of hitting between .260-.280 with 25 home runs in any given year.
Ozuna, 29, is arguably the best of the "big three" free agent right fielders. However, despite coming off of a down year that saw him hit only .241 to go alongside 29 home runs and 89 RBIs, Ozuna will most likely demand a heavy salary. Additionally, the St. Louis Cardinals have extended a qualifying offer to Ozuna, meaning the White Sox would have to forfeit draft capital in order to sign him. The White Sox' might balk at the prospect of sacrificing draft assets on top of major money for a player on a tangible downward trajectory, though Ozuna's breakout NLDS series might entice a team to take a costly gamble.
Expect the White Sox to also kick the tires on the Red Sox' Mookie Betts, who is rumored to be on his way out of Boston one season after winning the American League Most Valuable Player award. Like Ozuna, Betts is coming off an off year by his standards, which is most likely why the Red Sox view him as an expendable asset. Nevertheless, it would take a king's ransom to pry Betts out of Boston, potentially costing the White Sox two top prospects. If the Sox hope to retain their top minor league talent, Betts may not be a viable option.
Honorable Mention: Luis Alexander Basabe