White Sox of the Future: Center Field
Sox' Center Fielders: Who Stays, Who goes?
Luis Robert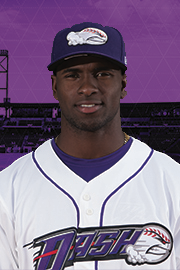 If anyone other than 22-year-old Luis Robert–USA Today's 2019 Minor League Player of the Year and MLB Pipeline's Minor League Hitter of the Year–is manning center field for the White Sox in the immediate future, something most likely went very, very wrong. The Chicago White Sox essentially mortgaged their international free agent future to sign Robert, offering him $26 million signing bonus on top of a mirroring penalty tax. 
After injuries stunted his early development, Robert exploded onto the scene in 2019. After hitting for an astonishing .453 batting average (BA) at High-A Winston-Salem, Robert skyrocketed through Double-A Birmingham before settling in at Triple-A Charlotte. For the year, Robert hit for a combined .328 BA, .624 slugging (SLG) and 1.001 (on-base plus slugging).
Robert also dominated the minor leagues with his speed, joining the exclusive 30-30 club, aptly named for those who steal 30 bases and hit 30 home runs in the same season. Though his defensive reads and jumps may need the slightest of fine-tuning, Robert's sub-6.3 60-yard dash speed profiles excellently in center field. Robert has the tools and potential to not only be a perennial all-star at the Major League level, but also see his name enshrined in the Hall of Fame one day.
Leury Garcia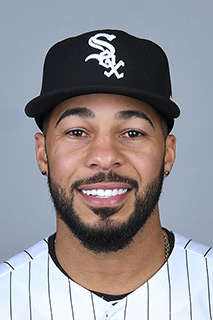 Leury Garcia served as a consistent bat atop the White Sox' lineup in 2019. A late bloomer, Garcia embraced the opportunity to evolve into an everyday player, hovering around .300 for the majority of the season before a late-season slump dropped his average to .279. 
Garcia gets penalized for not being exceptional at any one skill. He can hit for average, but not a high enough average to offset his complete lack of power. He's quick, but not a consistent base stealing threat. His on-base percentage isn't offensive, but it has never been great either. Garcia is your typical placeholding center fielder, the kind of guy who does a serviceable job before a better option manifests itself. That option just so happens to be ready in the form of Robert. Look for Garcia to transition back to a more familiar utility role–he also has experience playing the middle infield–for the 2020 season. 
Steele Walker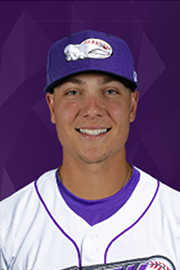 Robert owning a perceived stranglehold on the center field position is more a testament to Robert than an indictment on the White Sox' 2018 second round pick, Steele Walker. Walker, 23, possesses all the tools to become a capable Major League center fielder, grading 50 or above in the hit, power and run categories, per MLB Pipeline. Walker began the 2019 season at Low-A Kannapolis, hitting .365 with a 1.018 OPS over 20 games. His performance quickly earned him a promotion to High-A Winston-Salem, where his average tapered off at the expense of his power numbers. Despite his incredible OPS at Kannapolis, Walker failed to hit a single home run at the Low-A level. However, following his promotion to Birmingham, Walker hit ten long balls to complement a solid-if-unspectacular .269 BA.
Considered to be in the conversation for second-best college hitter in the 2018 draft, Walker relies on his exceptional hand-eye coordination to indiscriminately barrel line drives to all fields.  Walker also features deceptive power and a penchant for working counts. Once his plate approach is refined to suit the major league game, Walker has the potential to be a plus on-base threat with the occasional pop in his bat. However, a fringe arm, average speed and the whole Luis Robert obstacle may necessitate a move to a corner outfield spot, despite the White Sox' confidence in his ability to stick in center field. Out of all of the unheralded White Sox' draft picks, Walker has the best chance at ascending MLB's prospect rankings.
Luis Gonzalez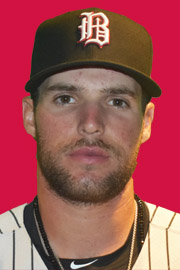 Luis Gonzalez is a solid, fundamentally sound player in a sport that values consistency. Drafted in the third round of the 2017 MLB Draft out of the University of New Mexico, Gonzalez enjoyed a breakout campaign in 2018 which saw him hit .307 between Low-A Kannapolis and High-A Winston-Salem. However, a promotion to Double-A Birmingham for the 2019 season saw the oft-reliable Gonzalez struggle mightily at the plate, laboring to a pedestrian .247 BA with a meager nine home runs.
Like Walker, Gonzalez uses a mature plate approach and steady stroke to hammer line drives to all fields. Unlike Walker, Gonzalez possesses a plus-grade arm that allows him to float around the outfield, offering the versatility that Major League scouts salivate over. It should come as no surprise if Gonzalez emerges as the White Sox' best center field prospect this side of Robert. However, even if his development stagnates, Gonzalez's versatility offers a floor of Major League utility player.
Luis Alexander Basabe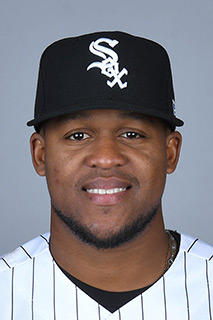 Alongside Yoan Moncada and Michael Kopech, Luis Alexander Basabe was the third of four players acquired from the Boston Red Sox in the Chris Sale trade. Basabe seemingly has all the tools to not only contribute, but rather excel at the Major League level. However, at age 23, analysts are running out of excuses to explain his lack of production at the plate. 
Basabe features plus speed, power and fielding ability, per MLB Pipeline. From a young age, Basabe exhibited an advanced plate approach that allowed him to work counts and drive balls with exceptional hard contact rates. As he matures, he will presumably continue to employ his solid wrist and forearm strength to offer consistent power at the professional level. However, Basabe's speed is what will carry him. 
Should Basabe continue to develop his plate approach, he has the potential to become an annual member of the 20-20 club. However, time is running out for him to prove himself worthy of an opportunity with the White Sox, particularly with so many options clogging up the minor league pipeline. Basabe will have to earn his opportunities through merit, though it is becoming more and more likely that his worth to the White Sox' lay in his trade value.
Honorable Mentions: James Beard, Tyler Frost.