Early bird gets the FAFSA worm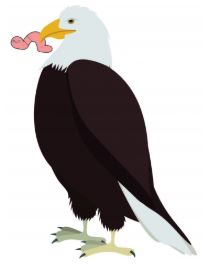 It's that time of year again for students, time to apply for Federal Student Aid, or FAFSA, and get money off of their tuition. Here at NEIU, students can apply for FAFSA at no cost. With an application that is completed online, students can get help to pay off their tuition from the government. 
Maureen Amos, executive director of financial aid at NEIU, explained in an interview why it is important for students to apply for FAFSA every year. "Every year, tuition costs and books costs go up every year, and oftentimes it is hard to plan for the budget cost with going to school." Amos explained how paying for school is stressful for the students and their families. She also explained how applying for FAFSA can help pay off a portion of their tuition, though students should still look for ways to help pay. 
Amos further explained how students should also consider applying for scholarships. "It used to be a time where MAP and PELL would pay off a full-time student's tuition, but that's not the case anymore." Amos described how students should not just apply for FAFSA, but look for scholarships to help with paying the money they owe. "We want people to start there (applying for FAFSA) but we want students to minimize the amount of money they will need to borrow, so in order to do that, they will have to apply for institutional, as well as private scholarships". 
For those students who are not able to apply for FAFSA for whatever reason (such as undocumented students, or transgender students who can't get through the selective service requirement), there will be a new opportunity for them to qualify to get money from the state for their tuition. Starting Jan. 1, those students will be able to apply for The Rise Act. "It helps those students pay with getting money from the state, which includes MAP, minority teacher scholarships, special education waiver if they are looking to be a teacher." 
Amos also added that it is important for students to note that they should take special note of their FSA ID information nearby when they apply. This is important because it helps with the full and accurate completion of the application, and it helps parents signing electronically for students under the age of 23.