The 'Joker' Controversy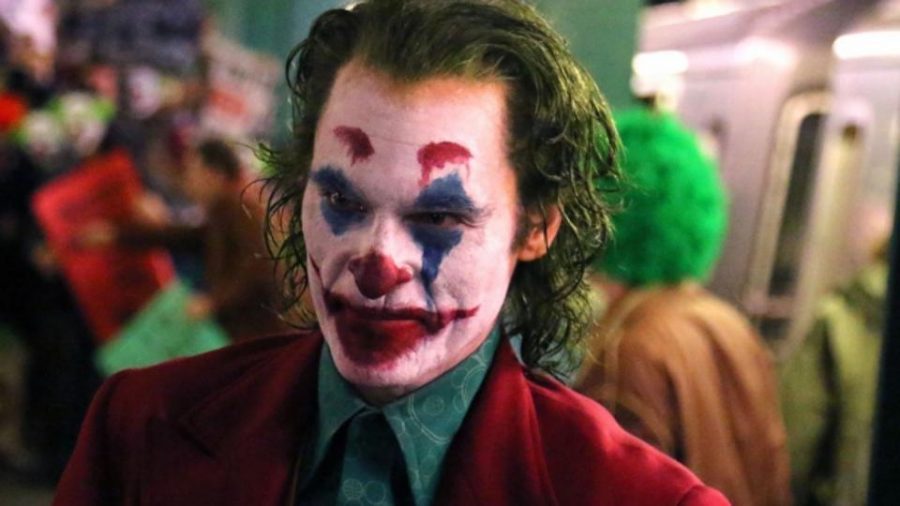 There has been a fair amount of concern surrounding Todd Phillips' upcoming film "Joker." A vocal group, including the families of the victims of mass shooting at a screening of "The Dark Knight Rises" in Aurora, found the film to be irresponsible considering today's political and social climate. Their concern is that the film, which depicts Joaquin Phoenix's disillusioned Arthur Flex descent into madness and become the Clown Prince of Crime, glorifies the character and may potentially inspire others to follow his example. 
Warner Bros. have responded to the victims' families by stating that, "Gun violence in our society is a critical issue, and we extend our deepest sympathy to all victims and families impacted by these tragedies. Our company has a long history of donating to victims of violence, including Aurora, and in recent weeks, our parent company joined other business leaders to call on policymakers to enact bipartisan legislation to address this epidemic. At the same time, Warner Bros. believes that one of the functions of storytelling is to provoke difficult conversations around complex issues. Make no mistake: neither the fictional character Joker nor the film, is an endorsement of real-world violence of any kind. It is not the intention of the film, the filmmakers or the studio to hold this character up as a hero."
Even with Warner Bros. response, there still is a growing sense of unease. Landmark theatres have banned any 'Joker' costumes or cosplay from their showings. "I want customers to be comfortable in their surroundings," Landmark president-CEO Ted Mundroff told THR. Most theaters now prohibited from wearing any mask, face paint or carrying weapons, regardless of whether they are a replica or not.
Phillips and Phoenix have both weighed in on the controversy. In an interview with IGN's Jim Vejvoda, Phillips said, "The movie makes statements about a lack of love, childhood trauma, lack of compassion in the world. I think people can handle that message." Phoenix echoed a similar sentiment saying, "Well, I think that, for most of us, you're able to tell the difference between right and wrong. And those that aren't are capable of interpreting anything in the way that they may want to. People misinterpret lyrics from songs. They misinterpret passages from books. So I don't think it's the responsibility of a filmmaker to teach the audience morality or the difference between right or wrong. I mean, to me, I think that that's obvious."
It would seem that Warner Bros.has grown weary of the conversation surrounding the film as they have banned journalists from "Joker's" red carpet premiere . They said in a statement, "Our red carpet is comprised of photographers only. A lot has been said about 'Joker' and we just feel it's time for people to see the film."
In my recent Opinions article "Scapegoating The Mentally Ill", which you can read here    https://neiuindependent.org/12755/opinions/scapegoating-the-mentally-ill/, I discussed society's desire to blame the mentally-ill for America's mass shooting epidemic. Art is meant to challenge us and, at times, make us uncomfortable. Hopefully the same passion and attention that has been given to "Joker" will carry over into the gun control debate.