Amanda Goldblatt and the process of 'Hard Mouth'
Interview with NEIU English faculty member on her creative process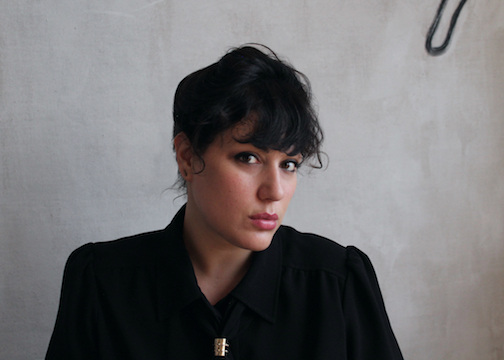 "I'd advise all writers to write precisely what book they want to write. Because it's not easy to publish a book. It's quite hard. It's hard emotionally. It's hard logistically. It can be hard on your own life and on others' lives. It is a major undertaking. So to do all that on anything less than exactly what you want to be writing, is total folly." 
Those are the words of Amanda Goldblatt, English instructor at NEIU and author of the recently released "Hard Mouth," her first published novel. It was these words that stuck with me most in the week since our one-on-one interview in her office in Lech Walesa Hall. In fact, I have recounted these words to others during discussions on various creative processes. While Goldblatt shared them in the spirit of writing, her words can be applied to almost any creative endeavor. Because to create anything other than what you wish to create is indeed total folly.
She spoke often about the amount of work that went into "Hard Mouth" both during and after the writing process, which took eight years and nine separate drafts. When asked what carried her through and kept her working, her answer was simple: "I'm stubborn." That stubborn streak carried her through the rigorous editing process. These edits weren't simple revisions or small word changes, but line by line edits. These drastically changed the voice and structure of the story. 
The version of "Hard Mouth" that is published in 2019 is vastly different from the one she submitted when she thought the book was finished sometime between 2013 and 2014. In some ways, "Hard Mouth" is exactly what Goldblatt had wanted it to be originally, but a lot can change in an eight-year process. Goldblatt started writing the book after her father was diagnosed with cancer, which has since gone into remission, and she began to think about mortality, specifically parental mortality. With both her grandmothers passing within a year of one another, she found a new perspective. Those emotions led to big revisions, particularly around the last third of the book.   
The initial rejection of Goldblatt's attempt to publish "Hard Mouth" ("Ultimately they were like, 'this is too weird,'") allowed Goldblatt the opportunity for refinement. While she feels the version she submitted back then was the best it could have been at the time, she is happy that things worked out as they did. "I mean, who knows if I had sent it out to a 25th agent, maybe that agent would have picked it up. My agent is relatively young, and she would have been an assistant the first time I sent it out. She wouldn't even have been acquiring clients at the time. So much of it is really just a matter of luck and timing. And so for me, that was definitely the case."     
Luck may indeed play a part, but the amount of editing and research put into "Hard Mouth" played a much larger role. From reading wilderness survival guides, going through old survivalist discussion boards and watching primary source videos on YouTube, Goldblatt's process and commitment to seeing "Hard Mouth" come to life are apparent. 
Goldblatt's talent for language started at an early age and it is a skill she continuously continues to hone. Ironically, her decision to make a career of writing stemmed from the loss of a hard drive's worth of video production work and a promise to herself to never again suffer the fickleness of computers, though now she does all of her writing on electronic devices. She is already working on her next novel. Who knows? Maybe the next time you see Goldblatt on her phone she is hard at work on said novel.
Lastly, I asked Goldblatt why NEIU students should read "Hard Mouth?" While she felt selling a book was a marketer's job, she did eventually offer, "I don't know why someone else should read the book. But I don't think it's a total waste of your time."
You can purchase 'Hard Mouth' anywhere books are sold, including your local bookstore.
Leave a Comment
About the Contributor
Chuck Sipps, Arts and Life Editor




Chuck Sipps is a Senior at NEIU majoring in Communications, Media, and Theatre. He is an avid reader and writer and is in the process of writing...