NetherRealm does Justice to Injustice
Review: "Injustice: God's Among Us"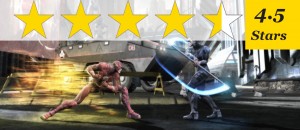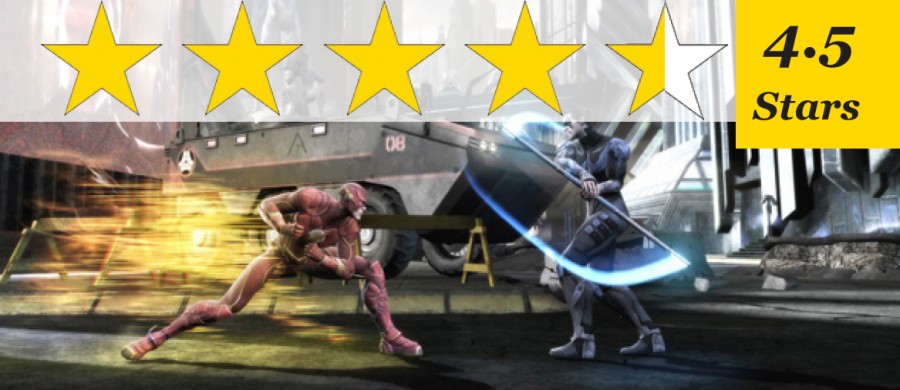 4.5 out of 5 Stars
Last week NetherRealm, the creators of Mortal Kombat, released their new game Injustice: Gods Among Us. Leaving the Mortal Kombat franchise aside to focus on the DC Universe could have been a disaster, especially after NetherRealm's Mortal Kombat vs. DC flop. Injustice rewards fans of DC with "easter eggs" throughout the stages while maintaining the fundamentals of any good fighting game. The only down side to Injustice is some rough backgrounds in the cut scenes.
The premise of Injustice is quite simple. Superman looses faith in humanity and decides to rule over the world. While some heroes and villains join the monarchy, others stand against Superman's regime. There is no cliché mind control. Superman is bathed in a dark light we have never seen him in before. Even in this dark world, Injustice treats DC fans to the same kind of action, adventure and humor as the Justice League (JL) animation and the comics, including the original JL voice cast, such as Kevin Conroy as Batman.
When it comes to the fighting mechanics, NetherRealm does a great job delivering to the audience. With 24 characters all unique in their styles, other than the basic sweep kick and uppercut, and different environmental hazards in each stage, there is plenty for people to look forward to. Blocking also feels less finicky than usual with the advent of a smooth crossover system that allows players to block simply by pushing the back button. Realistically speaking, though, blocking won't save anyone from getting a dumpster thrown at them or getting smashed through a high-rise. NetherRealm does a great job making the extravagance of the individual heroes and villains in battle look realistic while still maintaining an unbelievable feel of the fight at hand.
As far as graphics go, close ups on characters look great, as well as small to medium scale fighting scenes. Unfortunately, the moment cut scenes move to a sweeping cityscape, the graphics simply fail. Although this is not that big of a deal because of the amazing detail put into the characters and the action scenes, the contrast between background visuals and medium to small scale scenes definitely make the differences easy to notice.
Overall, Injustice does a great job as both a fighting game and as a DC game. The graphics are decent, with great fighting scenes and character close ups, and the only real downfall is the large scale cut-scenes. But with excellent game play, a quick but effective storyline, and tons of replay value, Injustice more than makes up for the subpar large scale cut scenes that come out a bit hazy. If a gamer is looking for sweeping cut scenes of a large beautiful cityscape though, they are better off playing Final Fantasy. Injustice caters to both DC fans as well as fighting game players, and manages to leave both audiences more than satisfied.