3rd Annual Asian American Heritage Awards Gala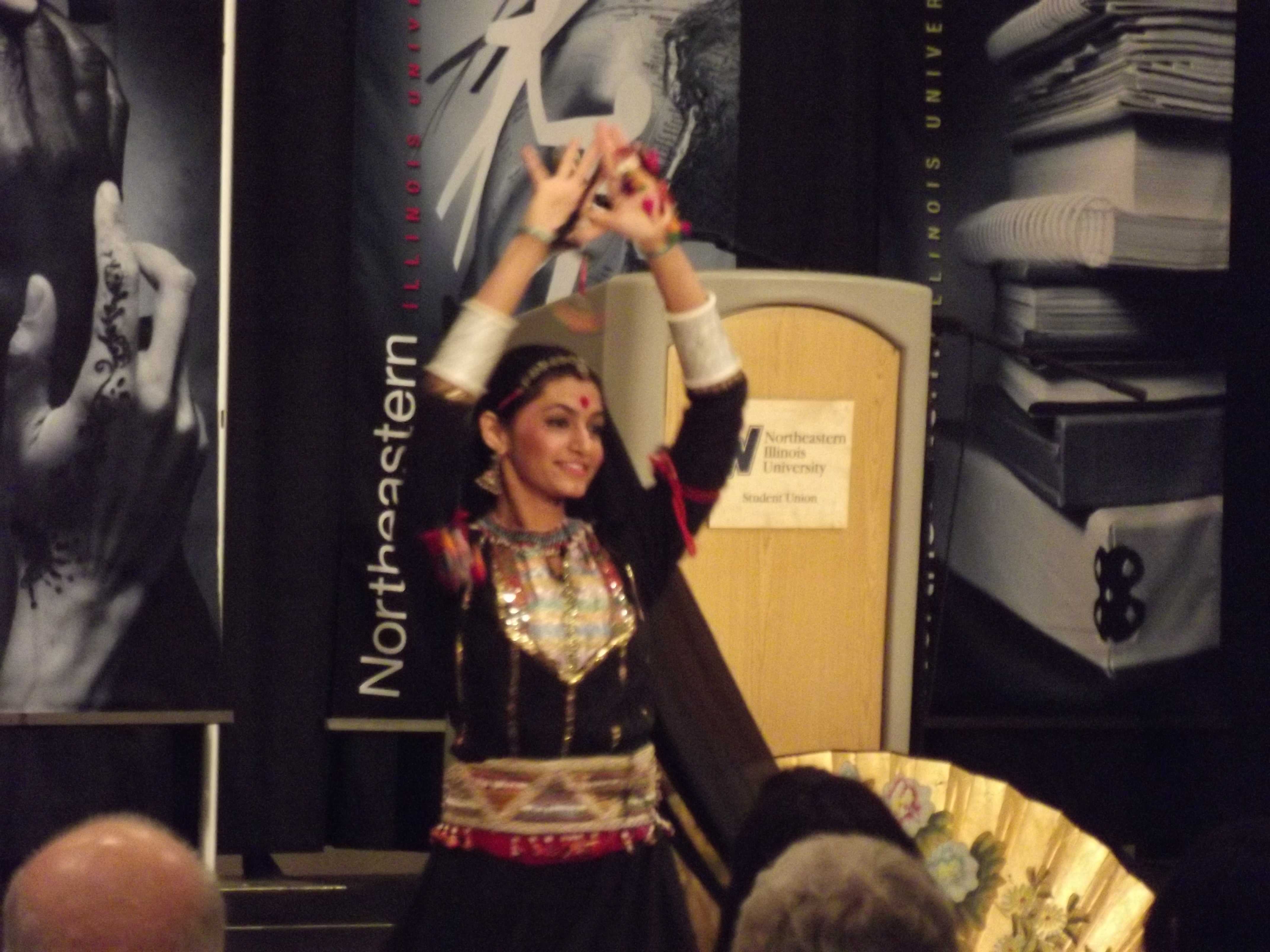 The 1st Asian Awards Gala began back in 2011. This year the event was held on April 12th from 5-8p.m, in Alumni Hall. Similar to past turnouts, attendance almost reached a whopping 250 attendees. The crowd turnout was diverse; it was not exclusive to Asian or members of NEIU. As an open event, anyone could come in as a guest. Those in attendance came from many background and walks of life. There were people who may not be considered Asian such as Caucasian, African American, and people of intermixed racial background. Asian or not, they were warmly welcomed and accepted.
"The purpose and importance of this event is to create a space where Asians and Asian Americans can feel valued, where their achievements are celebrated and where all Asian Americans come together in the spirit of camaraderie and community according to director of Asian and Global Resource Center," Yasmin Ranney.
The program was orchestrated with various kinds of entertainments that filled the ceremony and space with meaning, color and life. It was tremendously supported by the school, media, guest, restaurant, funding. There was a DJ, night club laser lighting system, a pianist accompanied by a guitarist and even a dance performance. A NEIU alumnus, Mai Kato Riggins, who graduated in 2010 with a degree in psychology, was a special guest. She performed a poem reading "Twas a Night" by Kotaro Takamura in a traditional kimono in the middle of the program.
And what better way to bring people together under the common umbrella of food? This award ceremony has it and did not disappoint. There was Persian, Japanese, and Chinese food. The food portion was generous and 100% of it was donated from Hala In, M. Square Inc., and Yummy Buffet.
Unexpectedly, night clubs music was incorporated into this formal event that set a humorous tone. Later into the night, one of the organizers handed the DJ several cultural CDs to listen and play to help the music agree with the Asian theme. In the end, even a person or two let loose with some dancing moves but most of the crowd had already left.
The diversity and acceptance of everyone brought about a delightful mood. It truly reflected NEIU's acceptance of the individual and culture as their own with respect. For many, it may represent the ideology, freedom and diversity we have at NEIU and in the United States. Mani Valathur, master student in environmental geography studies attended the event for the first time. He came to support fellow Asian students and learned of the great Asian diversity at NEIU.
This event was made possible by The Asian and global resource center which is part of the Angelina Pedroso Center for Diversity and Intercultural Affairs. The purpose of this event and others like it is to raise awareness that there is such a facility on campus. The location is in the B building, B-159. It was established to honor, celebrate and represent the student body diversity and help with challenges they face. Those who are interested in future events or services by The Asian and global resource center and other groups can visit their website, http://www.neiu.edu/~cdia/Home.html or email Yasmin Ranney, director of Asian and global resource center, at [hide_email [email protected]].