Sox Open with a Winner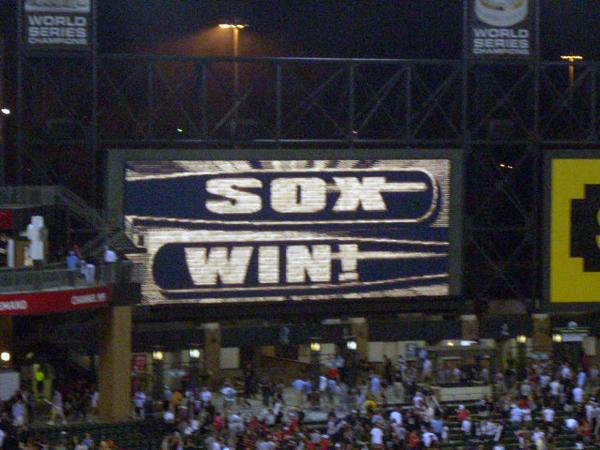 Opening day at the Cell was chilly with temperatures only in the 30s. The players, however, were much hotter as they delivered a great performance to lead the Chicago White Sox to win the game against the Kansas City Royals, 1-0.
Chris Sale opened up the game, pitching over 7.5 innings for a total of 104 pitches. He struck out seven, allowed seven hits and walked one. The pitching during the game was phenomenal. Sale did a great job and was very poised for the exciting honor of pitching on Opening Day.
Pitching aside, it was Tyler Flowers that impressed fans and proved the White Sox made the right decision placing him as new starting catcher. Not only did he excel as catcher, he also hit a home run in their 1-0 victory. During the 5th inning, Flowers was up to bat and creamed the ball to center field on a 2-2 count to score the only run for the day. Flowers, who took over as starting catcher from A.J Pierzynski, has been with the team since 2008. Beginning as third catcher, he has shown improvement in his skills since then. Robin Ventura, manager for the Chicago White Sox, was thrilled to have Flowers start them off on the right foot.
"I feel like it's going to be hard to beat a day like this, especially on Opening Day," Flowers said. "Just all around. Having Sale do such a good job, making me look good calling a game because he's executing everything. Then to hit a home run and win it 1-0 on top of that, it's a special day."
The White Sox are off to a great start but they have a long and tough road ahead of them. However, there is speculation that they have a chance to make a run at the AL Central title. They finish out the week playing the Royals and then move on to Seattle Mariners. They go on the road for a week battling the Washington Nationals, Cleveland Indians, and Toronto Blue Jays. Go Sox!