Faculty Spotlight: Kathy Cowan, NEIU's Own Four-Leaf-Clover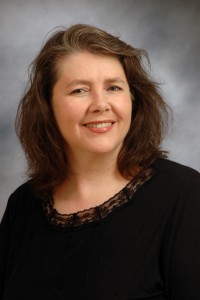 In the world of performance a performer must be able to wear many hats at any given time. It comes as no surprise that Kathy Cowan does just that. Whether on stage with the Milwaukee Symphony Orchestra or her fellow Northeastern Illinois University (NEIU) colleagues or students, she is sure to inspire the bar of artistic excellence in and outside of NEIU.
Cowan's love for music started at a young age. "I grew up singing in my home, we sang classical music," Cowan said. She learned to sing alto by performing the alto part of a five-part motet. Around the same time, her father, Denis Cowan, sparked her interest in a particular ethnic genre of music. "My dad's from Ireland and he got me interested in Irish music but not Irish folk music," Cowan said.
Music and performance became such a prominent part of her life that it influenced her to pursue a higher education. Cowan received her B.F.A in Theatre from Roosevelt University and later her M.A. in Vocal Pedagogy from NEIU. She sang for 35 years professionally and taught music for 24 years at both the Old Town School of Folk Music and at the Victory Gardens Theater. She became a full time instructor of music at NEIU in 2001. Cowan has taught courses at all college levels.
She is currently teaching voice class and private voice lessons at NEIU, and said that while she adores teaching both classes, Cowan described voice class as an interesting experience."A lot of people that take voice class have never worked on their voice before and it's a complete eye opener into a whole other world for them," Cowan said. Cowan also explained that in both classes, as a teacher there is a challenge in trying to figure out what vocal exercises will work for a student because every student is different.
Her dedication and sincerity to the courses she teaches, and her students, is a shared feeling amongst her colleagues. Cowan is "exceptionally well-liked, patient and giving of herself to everyone," according to Robert Heitzinger, an assistant professor in the music department and adviser to vocal performance majors. Professor and Department Chair of the Music Department, R. Shayne Cofer said Cowan is "a nurturing soul who goes out of her way to help students."
When she's not teaching, she's performing. Cowan has shared stages with numerous symphony orchestras, her band, Kiltartan Road, at Temple Shalom and more recently at Chief O'Neil's Pub for a musical called Music Mad. NEIU students and faculty may also know of Cowan's talents from her performance of Celebrate Samhain (All Hallow's Eve, the Celtic New Year) last semester in October and The Joyce of Music in February. "I'm still hired to sing classical ensemble music, and I certainly understand and teach and coach people in classical music all the time, if I sing with an orchestra or tour with my band, it's normally Irish folk music that I sing," Cowan said.
No matter how much she performs and tours, Cowan plans on staying at NEIU and teaching music. "I hope that they get excellent technique, and are inspired to make artistic work, and that they themselves have the joy of singing and that they spread the joy of singing," said Cowan. With expectations and hopes high, Cowan's wish to spread and share the joy of music may just work.