Fantasy basketball free agent pick-ups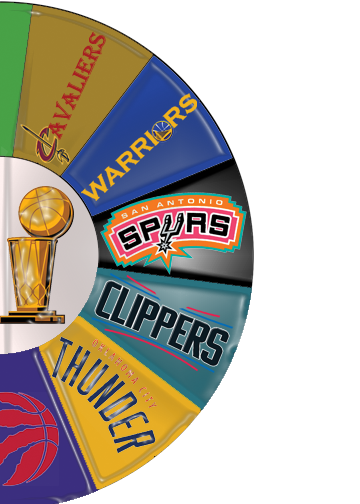 Guards
Jrue Holiday, New Orleans Pelicans:
After spending time away from the game to be with his ill wife, Holiday returned to action Nov. 18 against Portland, scoring 21 points and dishing out seven assists in 23 minutes. It's going to take him a few games to get back into proper conditioning, but this is a pick up that you must do if he's available.
Zach Lavine, Minnesota Timberwolves:
If you're playing in a head-to-head category league and need more scoring, look no further than this young athletic shooting guard. Though the Minnesota Timberwolves are off to a shaky start, Levine has been scoring at will when given the the minutes. He's streaky, so pick him up while he's hot.
Tyler Johnson, Miami Heat:
Dwyane Wade's departure from the Heat over the summer left a noticeable scoring hole on the roster. Though there's not many like Wade in the league, the Heat have leaned on some of their younger players to get the job done. Johnson has filled the void the best he can, and he's one of the few fantasy free agents that deserves a roster spot. The second-year guard from Fresno State hasn't put up jaw dropping numbers, but he's one of those under-the-radar picks that is worth taking the gamble on.
Forwards
Wilson Chandler, Denver Nuggets:
The pairing of Chandler with Danilo Gallinari on the wings has been effective so far for the Denver Nuggets. He's been in the league for eight years, so understand what you're getting when you pick him up for your fantasy team. He's a great substitute for someone who lost out on a player like Paul George or Gordon Hayward in the draft. Though Chandler isn't as savvy as those two, he knows how to put the ball in the basket and walk away with a respectable amount of assists and rebounds per game.
Mirza Teletovic, Milwaukee Bucks:
The Bucks are off to a slow start and so is the newly acquired Teletovic. Picking him up this early in the season is a good move as long as you're not giving up someone that's been more productive. Teletovic is like a microwave:he can heat up quick. According to ESPN, he's owned in 12 percent of their leagues. If you need some help behind the arc or at the free-throw line (75 percent in Nov.), keep him on your watch list. If you have the opportunity to risk a roster spot, then pull the trigger. One game he could go off for 30 points, and the next he could see limited activity because of his poor shot selection.
Centers
Timofey Mozgov, Los Angeles Lakers:
The Los Angeles Lakers have been surprisingly good thus far. Everyone knew that they had talent on the roster, but no one was expecting them to mesh this soon. Though the young guys have been running the show at the Staples Center, veterans like Mozgov haven't taken a backseat in the fantasy aspects. On Nov. 15 against the Brooklyn Nets, he went off for 20 points in 29 minutes.Last Friday against the San Antonio Spurs he had 0 points in 14 minutes and only 4 rebounds. He's sometimes inconsistent but his defense is what gets him added to fantasy teams. He's averaging a block per game, and for a center, his free-throw percentage isn't terrible. If you're looking for another big to add to your roster, Mozgov would be suitable. If he's not available, then take a look at Golden State's Javale McGee. McGee has the same impact defensively in less minutes. He also has a higher average in blocks, and is widely available in most fantasy leagues.
Robin Lopez, Chicago Bulls:
Seeing fan favorite Joakim Noah go was tough, but Lopez has earned the respect from the blue collar city of Chicago. He's younger, cheaper, and better offensively than Noah at the moment. He's also part of the reason the Bulls rank in the top five in both offensive and defensive rebounds. Over the past four games, he's been in double digits for rebounds and has had at least two blocks per game in that time span. Lopez would be a steal if he's available now; and through ESPN fantasy draft, only 56 percent of league owners think he's worth the roster spot.