Woodwind Wonders: Mozart as it was meant to be
Hang on for a minute...we're trying to find some more stories you might like.
Clarinetist and arranger Marie Ross revitalized the art of playing classical music on authentic instruments. She presented the Historical Clarinet Workshop in August, in which she elaborated on the nature and works of Classical and Romantic-era clarinets.
"It's really difficult to get information about historical clarinet in the United States," said Ross. "Right now, it is still something being mainly done in Europe."
The workshop was hosted by Dr. Rose Sperrazza of the Music Department, Ross led the first night with the discussion of the importance of self-expression and choice in performing the Mozart Clarinet Concerto in A minor. The piece was accompanied by former Chicago Symphony Orchestra principal clarinetist Larry Combs and current Lyric Opera principal clarinetist Charlene Zimmerman.
On the second night, Ross performed clarinet and basset horn compositions from the works of Viennese artists in the Classical Era such as Wolfgang Amadeus Mozart, Ludwig van Beethoven and Anton Eberl. Ross was accompanied by the elegant piano playing of Dr. Kay Kim from the Department of Fine Arts and violinist Dave Moss.
The third night, Ross and Kim performed the first two Clarinet Sonatas of Johannes Brahms and the Three Intermezzi for Clarinet and Piano by Charles Villiers Stanford, in an event titled "Because of Mühlfeld", named after Richard Mühlfeld who influenced both composers to write said pieces.
For the performance on the final night, Ross presented the results of her intensive four-day training with participants of the workshop playing classical pieces on different historical clarinet reproductions, including performances of some of Mozart's Divertimentos.
"I don't expect for all of the people that came to this to change their life goals and become historical clarinet players," Ross said. "I think some of them are inspired to do it but even for the ones who aren't, it's more about, as modern players, getting a sense of the original instruments that Mozart was writing for, what they sounded like, and what the differences are."
Ross has earned numerous degrees for her work in music, specifically in modern and historical clarinet studies, ranging from her Bachelor of Music in the Eastman School of Music to her Doctorate from the University of North Texas in 2015.
Ross's interest in playing historical clarinet came about in 2004 during her time with the San Francisco Orchestra.
"I was at the workshop of Daniel Deitsch, who is an instrument repairman for the San Francisco Symphony," Ross recounted. "One of the clarinets was a five key, then I tried it, and I didn't know any of the fingerings or anything, but it was just the experience of making that sound."
Ross was allowed to try Deitsch's clarinet to understand the warmth and candor of its tone.
"It was a much sweeter sound and a softer sound, but an intimate sound," Ross explained. "I just fell in love with it immediately."
Throughout her career, Ross toured nationally and gave lectures on the importance of Classical clarinet compositions, the performance of historical clarinet and the presentation of contemporary works on the modern clarinet.
Marie Ross is a strong proponent in the effort of challenging the formality of music performance in the United States, encouraging more of the personal side of musical expression similar to that of European performances.
"When I play music, my biggest motivation is to make someone feel something and experience something to affect them," Ross said. "When I'm preparing a piece of music or interpretation with a group, I try to think about all the different colors and characters, much like opera, to capture people's attention and imagination."
Ross's performances on historical clarinets molded the sensation of the classical pieces with mellow, yet full sound emanating from the boxwood instruments. In addition, Ross's basset horn playing showed the historical instrument's large sonorous range and rich tone, rivaling even the finest of modern clarinet expression.
"The experience I would like the audience to take away is that this music is living," Ross said. "It's not dead, and it's not a sacred thing that we have to worship and do in this perfect way. It's for us to interpret and to experience, and that's what I think what music is always for."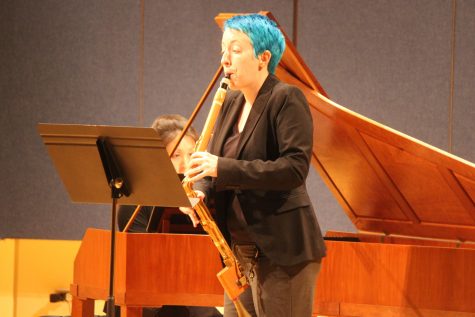 About the Writer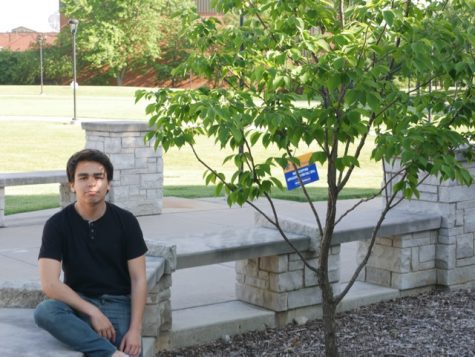 Pablo Medina, Editor