Dr. Victoria Román-Lagunas named interim provost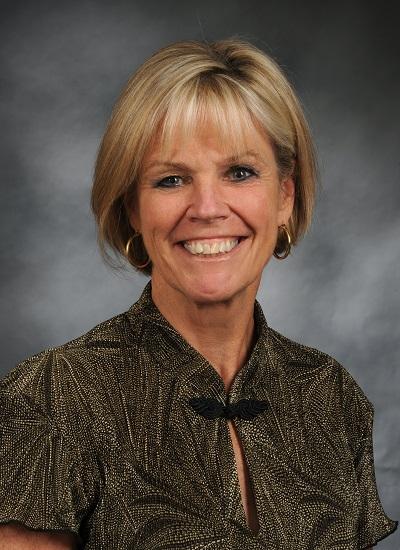 NEIU has appointed Victoria Román-Lagunas an interim provost to fill in for current Provost Richard Helldobler. Provost Helldobler will be stepping up when current University President Sharon Hahs retires at the end of this month.
Román-Lagunas has worked her way through NEIU. She discovered her passion for higher education working as a teaching assistant. She also held a variety of administrative positions before being named Vice Provost. Her interim status is effective as of Oct. 1.
The provost is the second-in-command to the university president. The main responsibility Román-Lagunas faces is overseeing Academic Affairs, which includes over 35 departments.
Román-Lagunas credited the many people that help support her day-to-day activities and the running of the university. She enjoys taking on a more hands-on role and one of her favorite parts about it is that she gets to meet with new faculty.
She said it is her goal to ensure that all faculty members be well-qualified and have the right fit for NEIU.
Another goal Román-Lagunas hopes to achieve during her time as interim provost is fixing the university's retention rate. Recently NEIU was awarded a $2.5 million grant to help address this issue. This includes ensuring that the university receives its reauthorization of accreditation for higher learning. Additionally, this helps to ensure that programs such as TRIO and the Learning Support Center are the best that they can be so students may continue to receive the best level of education possible.
Román-Lagunas said she wants to create a new program for registered nurses who do not yet have their bachelors of science in nursing. It is a high hope that this program will be implemented as soon as she feels there is a market for such a program in the area.
When asked if she will be applying for the permanent position of provost she stated that it is something she's not yet sure about. For her, the most important thing is that NEIU has the best provost for the job. One of her favorite things about working in higher education is that she feels she is continually learning.
While working on redesigning the Honors Program, discussions held opened her mind to a whole new view of the idea of "intensive writing." It is this continual learning that she enjoys most, as well as getting to partake in things like the Vice President's Council and working closely with the university president.
She hopes that as our interim provost she can accomplish all this and more.