NEIU Hosts Reel 35mm Films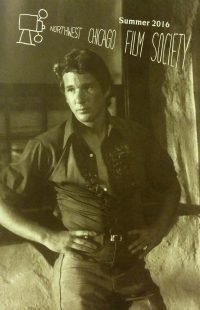 Original 35mm film movies are being screened this summer for your enjoyment—dug up from film archives and even the library of Congress—by the Northwest Chicago Film Society (NCFS). NEIU's Communications, Media & Theater (CMT) department is sponsoring the NCFS to host the film series.
It began on May 31 and will continue through the summer until Aug. 31. Three full months of classics, as well as rarely seen films, are available to the NEIU community for only $2 and for anyone else interested from around Chicagoland for $5.
All screenings will always begin at 7:30 p.m. and will start with a short, either a short film or cartoon show, before the feature.
"Part of (NCFS's) mission is to make sure these films circulate…a film you wouldn't normally see—rare and beautiful—is a magical treat," said Dr. Shayne Pepper, associate professor of the CMT department at NEIU, who helped with the series.
Pepper said the university has been holding this film series at NEIU since July 2015 and this would be the fourth semester so far.
They have since sold around 3,000 tickets, and several of those who have attended were individuals from outside the NEIU community interested in the preservation of the original 35mm print format of film.
Pepper said he's most excited about the feature that will have live organ accompaniment, titled "Bedroom Window" (1924), that will screen on July 20.
"The NCFS has been screening such films for five years now," said Julian Antos, one of the founders of the NCFS, who also works with the projectors during the shows.
"Screening in 35mm is something that's a very rare experience even in a big city, it's a unique cultural experience," he said about being able to screen films that, "haven't been shared in decades."
Without digging through archives for these films Kyle Westphal, another member and founder of the NCFS, said that even they "wouldn't even know that some of these movies existed."
Fellow NCFS member Becca Hall said she feels that "it's more like watching a performance (knowing) that someone is doing work in the production booth" that makes this a special experience for her which she couldn't get from watching a film in digital formatting.
Several movies look promising. Some are crowd pleasers and have well known stars such as Jack Nicholson, Audrey Hepburn, Cary Grant, Richard Gere, Gary Cooper and Kathryn Hepburn. While other films are more obscure and some have been rarely seen at all by an audience.
The directorial debut by African-American filmmaker Charles Burnett, titled "Killer of Sheep" (1977), screened Tuesday, June 14. This indie film had never been screened until 2007 in Chicago and now again at NEIU in 2016.
Although Charles Burnett has been considered a great American filmmaker, and has had other successes over the years, his movie "Killer of Sheep" probably should have stayed buried on a dusty shelf in an archive.
The plot seemed meaningless and hard to follow throughout the film. And though this movie was meant to point out the lifestyle of poor African American neighborhoods such as Watts, L.A. where it took place (and where Charles is from), it fails to bring much else to the audience and with little to no climax in the plot.
If the purpose of the sheer banality of the script was to point out the banality of life in Watts back in the '70s, then it was highly successful.
At times characters stand back and will say something almost profound, as if the statements were meant to be philosophical, yet at other times they led with cheap jokes.
The story followed a man who worked at a slaughterhouse who seemed unhappy with his life and not very in love with his wife. He also seemed to prefer to sit at his kitchen table and think rather than go to bed.
His children ran around the neighborhood, primarily his teenage son, with their friends and played trivial games such as throwing rocks at each other or standing on their heads and counting. His daughter, their youngest child, seemed very fond of wearing a creepy dog mask and listening and singing along to old music.
One redeeming quality was the excessive use of music—even though during some scenes I would venture to say it was unwarranted and misplaced—from the time, specifically African-American music.  Some of this music was of great quality and made watching this film a little bearable.
But don't be discouraged, of all the films on their screening list this by far was set apart by its substandard and uninteresting plot. The rest seem far more promising and worth giving a chance.