Three Reasons 'Space Jam(es) 2' Will Be Awesome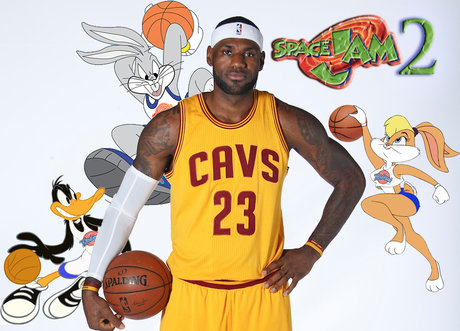 They announced a sequel to Space Jam!
Huh?
Yeah, I'm not so sure that anybody was actually clamoring for part two. Kids nowadays would scarcely recognize Michael Jordan or even the Looney Tunes. The people who do remember the first movie are grown and probably not interested in watching a cartoon (unless of course they have kids).
Nevertheless, the potential of this sequel is actually quite exciting. Given the advances in CGI and technology, I'm quite interested in seeing the artistic approach they decide to take with the film. There's a plethora of ways to integrate cartoons with real life, and it'd be cool to see the Looney Tunes updated for the 21st century.
The man pegged to direct the movie is Justin Lin. He directed his first movie "Better Luck Tomorrow", which premiered at Sundance Film Festival in 2002. Since then he has gone on to direct several films in "The Fast and the Furious" movie franchise, and is also spearheading the upcoming "Star Trek Beyond." Lin is known for his great action sequences in his movies. I'm a big fan of his style, and would like to see his twist on this franchise.
The real reason this movie being made is remotely plausible is: Lebron James.
James has always been a likeable persona. Aside from one glaringly bad "decision," Lebron has always been a hit amongst fans and peers alike. I mean he has already been puppetized by Nike. And it was a big hit!
Let's face it, Lebron has infinitely more charisma than Jordan ever had. He has the right personality for something like this, and he held his own on screen in the movie Trainwreck.
I don't think anyone was asking for a part two.
I was watching LeBron rough it up with the Monstars, or see him goofing around with Bugs might be worth bringing out the inner child for.
Bonus reason to be excited for this movie!
R.Kelly may and should be asked to make another banger for the soundtrack.
"I Believe I Can Fly 2," anyone?
Leave a Comment