Proposed Amendment to Re-Determine Student Trustee's Role
"
"Seeing as how the students make up one of the primary, if not the primary, components of the university, they should have a direct say in all facets of the university."
— Pedro Nungaray, Student Trustee
An amendment proposed at the most recent Board of Trustees meeting could change the student trustee's role on the board.
The amendment, which will be put to a vote during the June 23 Board of Trustees meeting, modifies the rules of order in the Board of Trustees bylaws to define conflicts of interest involving the student trustee's voting privileges.
According to the President's Report to the Board of Trustees, the amendment would restrict the student trustee from voting on issues relating to "faculty tenure, employment and compensation of the President and election of officers."
Board of Trustee officers include the chair, vice-chair and secretary positions, currently held by trustees Carlos Azcoitia, Jin Lee and Omar Duque respectively.
According to Pedro Nungaray, current student trustee, an existing statute already prevents the student trustee from voting on matters of faculty tenure, but the second and third stipulations of the proposed amendment are new. The bylaws of the Board of Trustees, last revised in 2007, do not distinguish between the roles of the student trustee and the other trustees.
"I think that based on student concern, it is a huge concern, because it has a huge impact on the student representation on the Board of Trustees," Nungaray said. "Seeing as how the students make up one of the primary, if not the primary, components of the university, they should have a direct say in all facets of the university."
Nungaray said that the reasoning behind the proposed change to the amendment was argued by NEIU President Sharon Hahs, who said that the student trustee might be unfairly denied a letter of recommendation from another trustee for voting against them in an election.
Nungaray said there was some consensus among the trustees that the amendment would have to be considered carefully because of its potential consequences.
"When the amendment was brought up, there were a few trustees that implied they were in favor of it," Nungaray said. "Marvin Garcia noted that it is a very crucial proposed amendment that has large implications for other trustees down the road.
"Jin Lee hinted at the fact that for any proposed amendment that's going to impact a position such as student trustee to that degree means careful revision of the statute as well as past precedents of where there have been any situations in which a student trustee has not obtained a recommendation."
Nungaray said he hopes students will attend the next Board of Trustees meeting on June 23, for the public comment portion of the meeting.
"Try to make it to the next meeting and come and comment to show the board how very serious to take the student representation," Nungaray said. "Because your voice is represented by the student trustee."
Leave a Comment
About the Writers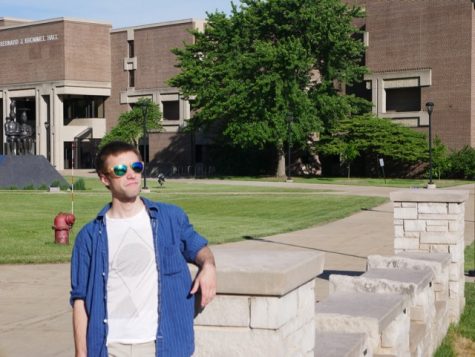 Steven Villa, News Editor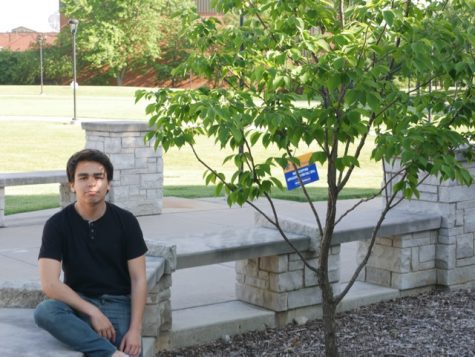 Pablo Medina, Editor