'Die Fledermaus' Delivers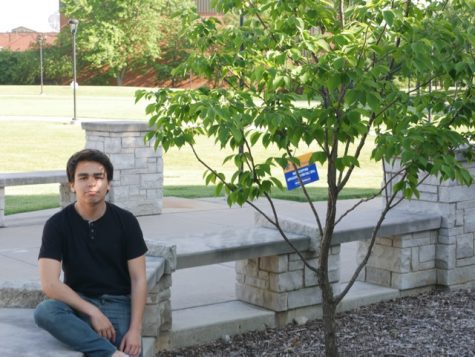 More stories from Pablo Medina
Costume ball rivalries, two men speaking French to humorous effects, and mysterious figures create the lavish and energetic performance that is Die Fledermaus, German for "The Bat."
Composed by Johann Strauss II in 1874, NEIU Opera Director Sasha Gerritson adapted the three-act comic operetta for a four-night run at the auditorium, from Apr. 6-9 for an English speaking audience.
With the adaptation came Gerritson's own comedic hints and developments, but it remains faithful to the composer's original story while displaying her creativity for the modern audience.
Taking place in the ballroom and jails of Victorian Vienna, mastermind Dr. Falke tells a story of a night of flirtatious escapades of mistresses and high-class men attending a costume ball.
That very night, one attendee, a married man named Gabriel von Eisenstein, is sought after by authorities for a sentence of eight days for insulting a police officer. Through the events of the operetta were passionate moments of classic humor, true love and song professed strongly from the cast members.
Leads Jessica Fisher, Chris Hatcher, Wellington Da Silva, Erica Sauder, and DaRell Haynes carried the plot forward with great emotion and flawless vocal performances.
One really fun joke that stuck out in my mind was seeing Haynes as Eisenstein discuss his fluency of French with Hatcher as Dr. Falke.
"Oui-oui… euh, café au lait!" Haynes states in his attempt to upstage rival Frank, (Carlos Rodan.) Maybe it's just the random nature of the joke, but I fell in love with it as soon as I heard it.
Another fabulous performance was that of the charismatic Prince Orlovsky, played by mezzo-soprano Music Graduate, Jennifer Lennon. Every moment of dialogue was attention-grabbing and hilarious, blending well with her powerful singing. Her presence as the formal Viennese prince is notable as soon as she steps into the scene.
"When I'm onstage, I try to remain as true to the author's original intent of the character I'm playing as possible. I also try to keep each performance fresh whether it's the first or the last, I try not to become stale. I love feeding off the energy of the audience and going on the journey with them," said Fisher.
Sauder's performance as Rosalinda balanced the housewife and her Hungarian Countess disguise.
"She's a woman in charge and she never apologizes for what she does," said Sauder.
Accompanying the vocal performances was the spirited orchestral music, conducted by Music Chair, Dr. Richard Shayne Cofer and performed by faculty and members of both the NEIU String Orchestra and Wind Ensemble.
Together, the orchestra and cast brought out the charm and energy of songs such as "Happy is He who Forgets" sung by Da Silva and Haynes, "Mein Herr Marquis/The Laughing Song" sung by Fisher, and the closing chorus song "O Fledermaus, o Fledermaus."
The visual production of "Die Fledermaus" was charming and memorable, with a classical elegant design of the sets and attractive period ballroom attire.
Shout-out to Broadway Costumes and Shapiro Production Management for creating such a wonderfully original and compelling look to accompany the plentiful talent onstage.
This adaptation of "Die Fledermaus" is one of the finest performances I have witnessed from NEIU's Department of Music, with plenty of heart put into it in every place of input imaginable.
From the cast and direction of the opera to the music and visuals, "Die Fledermaus" was a memorable production that demands attention and pulls out all stops to convey pure awesomeness.
Leave a Comment
About the Contributor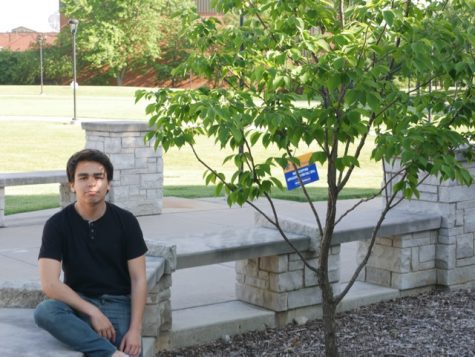 Pablo Medina, Editor