"He Named Me Malala"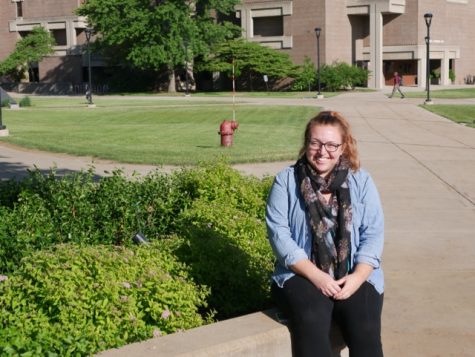 More stories from Courtney Munson
With all the attention on the budget impasse and NEIU's Day of Action on campus, it was easy to overlook another human rights event held on campus the past week. A screening of "He Named Me Malala."
The Office of Cultural Events hosted a screening of the documentary followed by a Q&A.
Northeastern students had an amazing opportunity to gain perspective on the ongoing conflicts in the Middle East. The film was deeply moving and eye opening to the struggles faced by people in Pakistan, children affected by war, and those who are struggling to obtain an education. It was not only an amazing message, but an incredibly poignant one at a time when Islamophobia is at a peak.
The movie opens with Malala Yousafzai narrating a beautiful animation of the story of Malalai of Maiwund, her namesake. This brave teenager who turned the tide of the most crushing defeat of the British in the Anglo-Afghan War according to New York Times journalist, William Dalrymple.
The story tells that during the Afghan retreat, Malalai  grabbed a fallen flag, carried it to the top of a mountain, and inspired the Afghan army to keep fighting. The young teenager was martyred during the ensuing fight, but reinvigorated the spirit of the Pashtun people.
The  movie continues with Malala's life, paralleling her accomplishments with Malalai's. The movie breaks down many barriers and misconceptions, while illustrating how profound and simple her message is.
Christie Miller of the Office of Cultural Events organized the event after with student Ali Tarokh. She worked with the Muslim American Leadership Alliance and the Malala Fund to get a license to screen the documentary and the promotional materials for the evenings of March 30 and March 31.
Tarokh said of the opportunity, "I was sure it would be good for NEIU and especially classes that focused on women's rights and human rights."
Dr. Chris Toffolo, who did her dissertation on Pakistan, lead the Q&A, clarifying points on the culture and history of Pakistan and the Taliban.
Through the movie and Toffolo, students learned that Islam is not inherently oppressive of women, but rather that it is a mechanism of power exercised by the Taliban.
The Taliban came to power slowly in the Pashtun region during Malala's life. While Malala's father, a teacher, taught his students to question authority and not be afraid to speak up. Malala saw her dad speak out against the Taliban, putting his life at risk as the they resorted more and more to violence to enforce their power.
When the Taliban began bombing schools and banned girls, Malala knew her voice and story held importance. She began speaking up, like her father, but for education and women's rights. Not because she believes she is special, but because her story is similar to that of 60 million girls around the world who are being deprived of an education.
For this the Taliban made an assassination attempt, and her story became national news. The movie ends with a speech she gave on her 16th birthday. Where she delivered the message that "one child, one teacher, one book, and one pen can change the world."
Leave a Comment
About the Contributor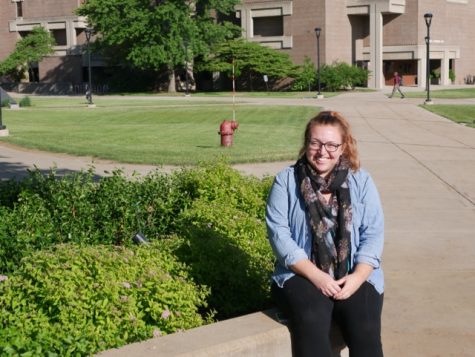 Courtney Munson, Writer