Beck's Bookstore Might Close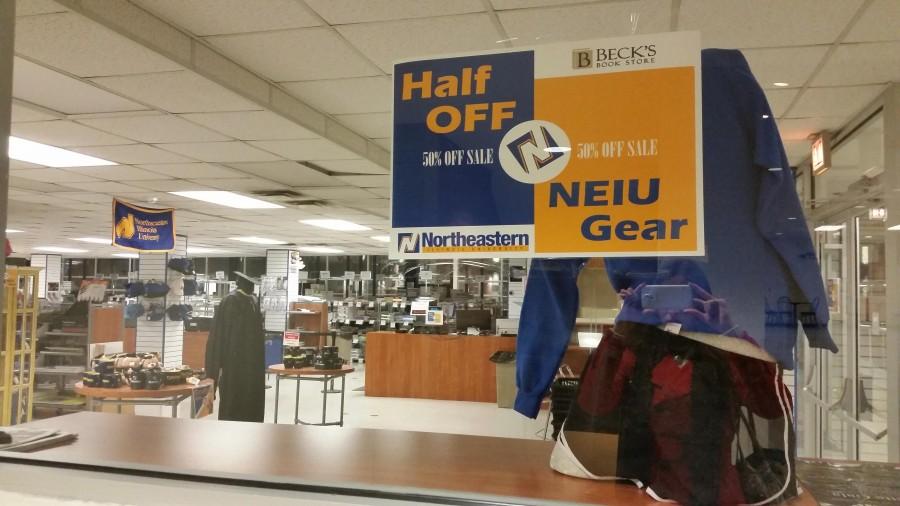 After 50 years of business, the partnership between Beck's Bookstore and Northeastern Illinois University (NEIU) may be coming to an end.
The university announced the end of the Beck's Bookstore's current five year contract in a targeted announcement through Nmail on Feb. 4.
As of the present date, it is unknown whether Beck's Bookstore will continue to serve the university after the contract ends on May 31, or if NEIU will strike a deal with another vendor before that time.
Last November, NEIU released a request for proposals in which Beck's, as well as alternate vendors, could develop a new contract with the university.
Beck's President and CEO Linda Beck-Olson said Beck's "(was) waiting on the university" when asked about rumors of that location closing. It is uncertain if Beck-Olson was referring to whether a new contract would be signed, if they intend to sign a new contract or have even submitted a proposal at all.
When asked what Beck's Bookstore's eventual decision would be or if they would be closing the NEIU location Beck-Olson said, "No comment."
Robert Filipp, assistant vice president for procurement and support services, said the university is unable to comment on potential bidders before a decision is finalized and a contract is signed.
According to Filipp, Beck's approached the university with the possibility of an early release. This is because the bookstore is unsure it will be able to agree to a new contract by June, Filipp said. As of now, Beck's is honoring its previous contract until the end of May.
Ultimately NEIU decided to release a request for proposals because of the decline of bookstore industries.
"It's a tough business right now," Filipp said. "The fact that we've seen declines in the bookstore revenue for successive years now, the university felt it was best to go off and canvas the market place."
He said NEIU's goal is to have a recommendation for a contract award by the first week of April. But even that date remains undetermined and dependent on how long contract negotiations may last.
"When we do make a decision we would hope that the current provider can provide the services and pricing that the students and staff deserve," Filipp said.
According to the targeted announcement, "Beck's will be fulfilling its contract through the May 31st (sic) date and a new agreement will be finalized well before that date."
Leave a Comment