A Magical Night of Music
More stories from Michelle Bright
"Please turn off your cell phones and electronic devices," said the deep voice over the loudspeaker. An excited shushing scattered throughout the audience. The musicians elegantly dressed, take their place; three violinists and one cellist. The performance begins.
This was my first Jewel Box Concert — and it was amazing.
The internationally acclaimed Kontras String Quartet is the latest group to perform in the Jewel Box Series. Now in its 16th season, the popular concert series continues to create awe-inspiring music.

As I watched the performance, I could tell by the expressions on their faces, that they were passionate about their art. They had a peaceful, serene look which captured the audience as they performed Haydn's String Quartet in G Major, Op. 33 No. 5 and Shostakovich's String Quartet No. 9 in E-flat Major, Op. 117.      
For the third piece, Assistant Professor of Voice at NEIU Robert Heitzinger, baritone, came out confidently. He joined Kontras and sang poems by Sylvain Garneau set to Rejean Coallier's Song Cycle.
After he performed, Heitzinger spoke about the composer and thanked him. Coallier, who was in the audience, came all the way from Canada to see the performance.
Susan Tang, assistant professor of piano, shared the stage with the Kontras Quartet for the fourth and final piece, Schumann's Piano Quintet in E-flat Major, Op. 44. This was her first performance with Kontras
Tang was amazing, intense, and focused while playing the piano. After the concert there was a reception with wine (for those of age) and food for everyone.
Christy Miller, the event planner, said her favorite part was "having the composer here," and it was very special having faculty members perform with the quartet.
Kontras is an Afrikaans word meaning "contrast" and complements the diverse group well. Hailing from three different countries: Dmitri Pogorelov, violinist, from Russia; Francois Henkins, violinist from South Africa; Ben Weber, violinist from the U.S. and Jean Hatmaker, cellist and founding member from the U.S.
This diversity makes this Chicago-based ensemble stand out.
Leave a Comment
About the Contributors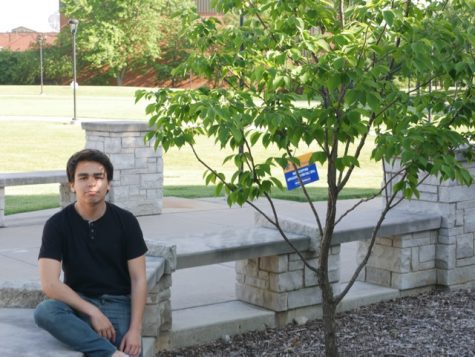 Pablo Medina, Editor